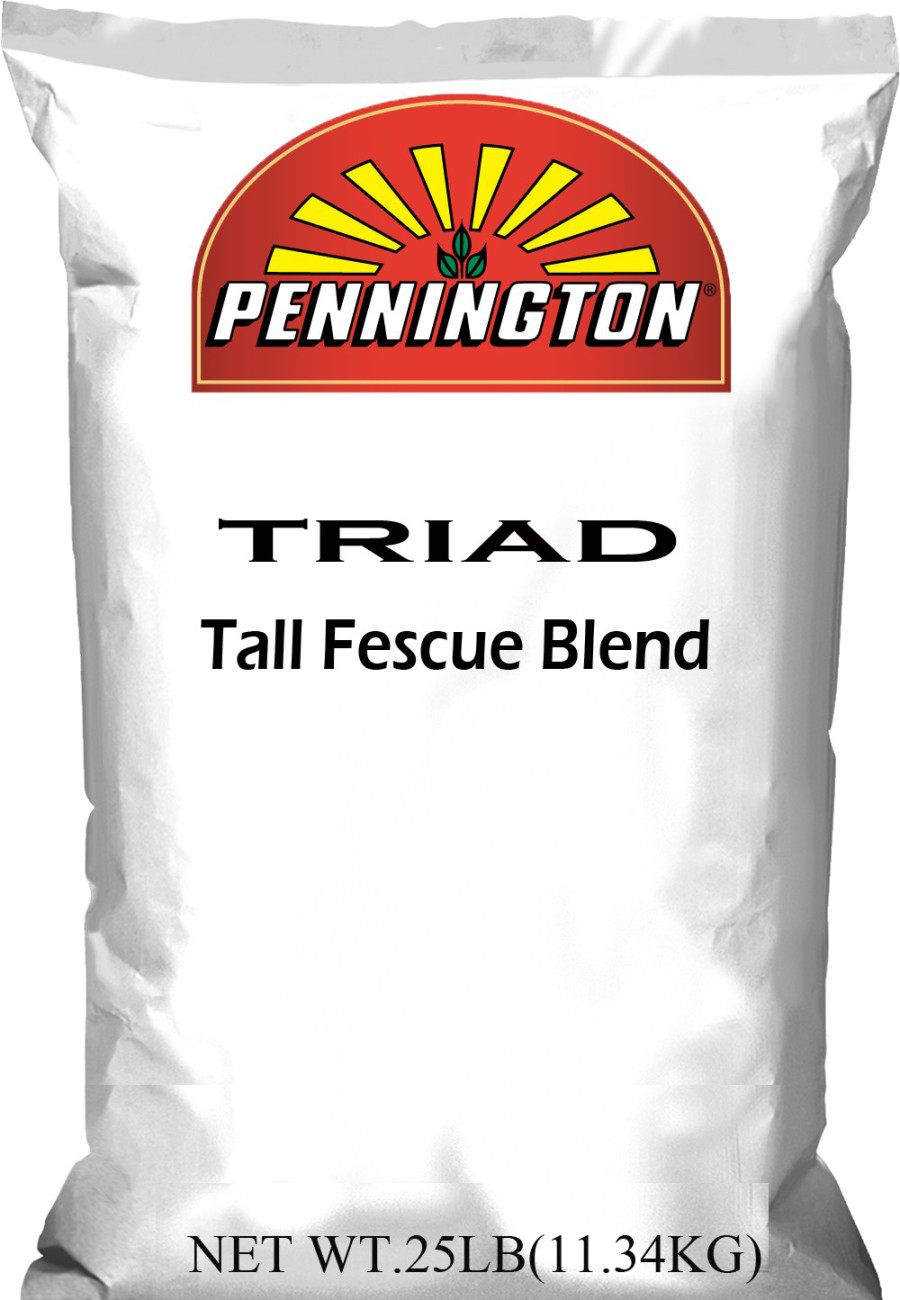 Grass Type:

Tall Fescue

Manufacturer:

Central Garden and Pet

Planting Climate Zones:

3, 5, 6, 7, 8

Planting Season:

Fall, Spring

Private Label:

No

Size:

25 Pounds

Style:

Blend
Composed of three tall fescues varieties selected for color, turf quality, and survivability under adverse conditions. It produces a beautiful, dense turf highlighted by its green color and leaf texture. This economical blend is well adapted for use in any tall fescue application.
Additional Features
Ingredients
Instructions
Planting Specifications
Product Gross Weight:

25.51 lb

Product Net Weight:

25.0 lb

Product Height:

25.0 in

Product Length:

4.0 in

Product Width:

16.0 in

Seeding Rate:

Parks & Home Lawns 8 - 10 lbs/1000 sq ft (3 1/2 - 5 kgs/100 sq meters)Fairways & Roughs 5 - 10 lbs/1000 sq ft (2 – 5 kgs/100 sq meters)Athletic Fields 10 - 15 lbs/1000 sq ft (5 –7 kgs/100 sq meters)Sod Farms 8 - 10 lbs/1000 sq ft (3 1/2 - 5 kgs/100 sq meters)

Recommended For:

Tall Fescue
Use Instructions:

Sow in sun or shade in spring or fall. Mid-summer sowing is not recommended except for areas of dense shade that can be well watered. Lime soil to 5.5 – 6.0 pH and follow soil test recommendations for fertilization. Maintain adequate soil moisture for proper germination. Under ideal conditions, germination may begin in as few as 9 days. Full germination may take up to 21 days. First mowing is suggested when plants reach approximately 2 inches. (7.5 cm)
Days to Maturity:

Up to 21 days

Mowing Height:

2 in