Therm-O-Rock Perlite Horticultural Organic 1ea/3.5Cuft
Therm-O-Rock Perlite Horticultural Organic 1ea/3.5Cuft
100055142
MFG #: PERLITE - 3.5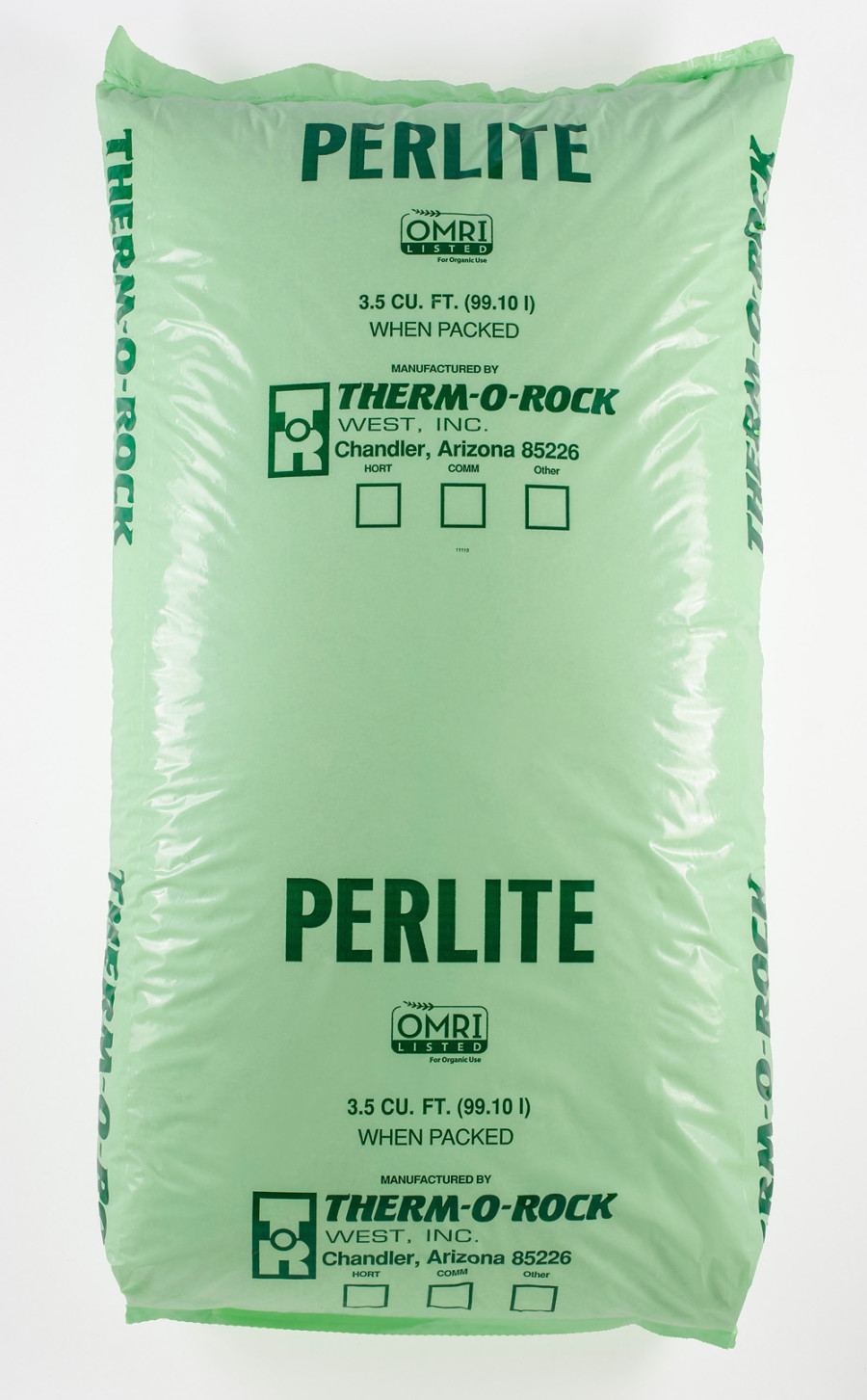 Form:

Powder

Hydroponic Use:

Yes

Manufacturer:

THERM O ROCK WEST INC

Natural:

Yes

Organic:

Yes

Private Label:

No

Size:

3.5 Cubic Feet
Therm-O-Rock's lightweight perlite improves drainage and aeration when mixed with other soil materials. It prevents soil compaction and promotes strong root development. Perlite is excellent for rooting cuttings and for hydroponics. Easy handling, loading, and unloading. OMRI listed.
Additional Features
Ingredients
Safety
SDS
Product Gross Weight:

20.700 lb

Product Net Weight:

20.500 lb

Product Height:

8.000 in

Product Length:

40.000 in

Product Width:

20.000 in

Environment:

Indoor; Outdoor

OMRI Certified:

Yes

Packaging Type:

Bag
First Aid Measures:

If in Eyes: Flush eye with clear water or eye rinse solution. Consult physician if irritation persists. If on Skin: Apply moisture renewing lotions if dryness occurs If Inhaled: Remove affected individual from dusty area to area with clean air. If Swallowed: Drink generous amounts of water to reduce bulk and drying effects.

Safety Warnings:

Excessive inhalation over long period may cause harmful irritation; use mask suitable for nuisance dust. Protect eyes with goggles.