Therm-O-Rock Vermiculite Organic 2 Coarse 5ea/2Cuft
Therm-O-Rock Vermiculite Organic 2 Coarse 5ea/2Cuft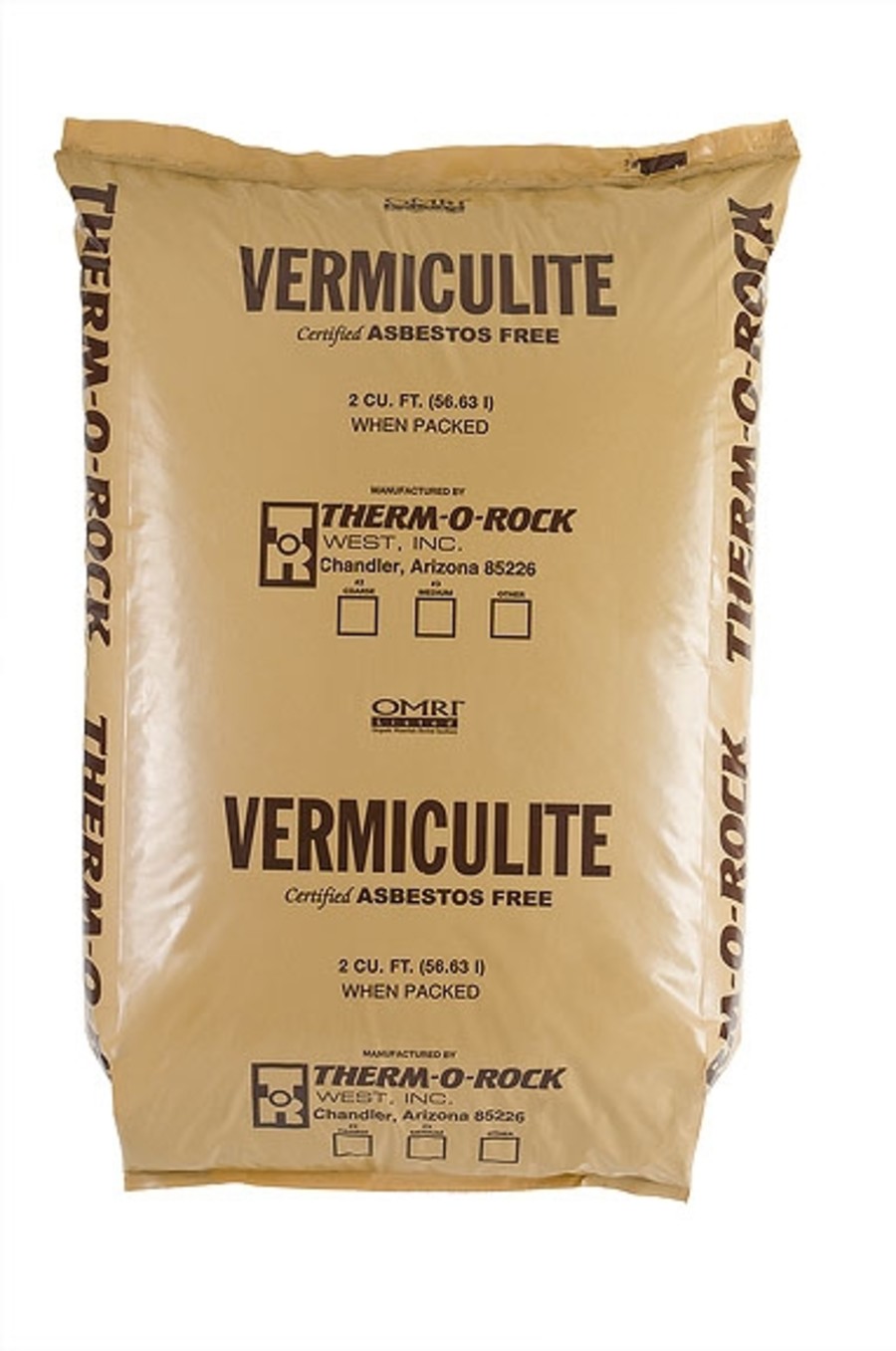 Form:

Powder

Hydroponic Use:

Yes

Manufacturer:

THERM O ROCK WEST INC

Natural:

Yes

Organic:

Yes

Private Label:

No

Size:

2 Cubic Feet

Usage Sites:

Vegetable Garden
Therm-O-Rock's lightweight vermiculite provides superb aeration, as well as moisture and nutrient retention when mixed with peat, bark, or compost. It is excellent for seed germination, prevents soil compaction, and promotes strong and fast root development. Coarse vermiculite can be used to mix with peat and compost for raised vegetable beds. Easy handling, loading, and unloading. OMRI listed.
Additional Features
Ingredients
Instructions
Safety
SDS
Product Gross Weight:

11.700 lb

Product Net Weight:

11.500 lb

Product Height:

7.000 in

Product Length:

29.000 in

Product Width:

18.000 in

Environment:

Indoor; Outdoor

OMRI Certified:

Yes

Packaging Type:

Bag
Storage Instructions:

Store in tightly closed containers out of contact with the elements.
First Aid Measures:

If in Eyes: Flush with water. If Inhaled: Remove affected individual from dusty area to area with clean air. If on Skin: Apply moisture renewing lotions if dryness occurs. If Swallowed: Drink generous amounts of water to reduce bulk and drying effects.

Safety Warnings:

Appropriate personal protective equipment should be worn during handling. Wash hands and face thoroughly before eating, drinking or smoking.