Multi, 6ea/21In (L) X 14In (W) X 17In (H)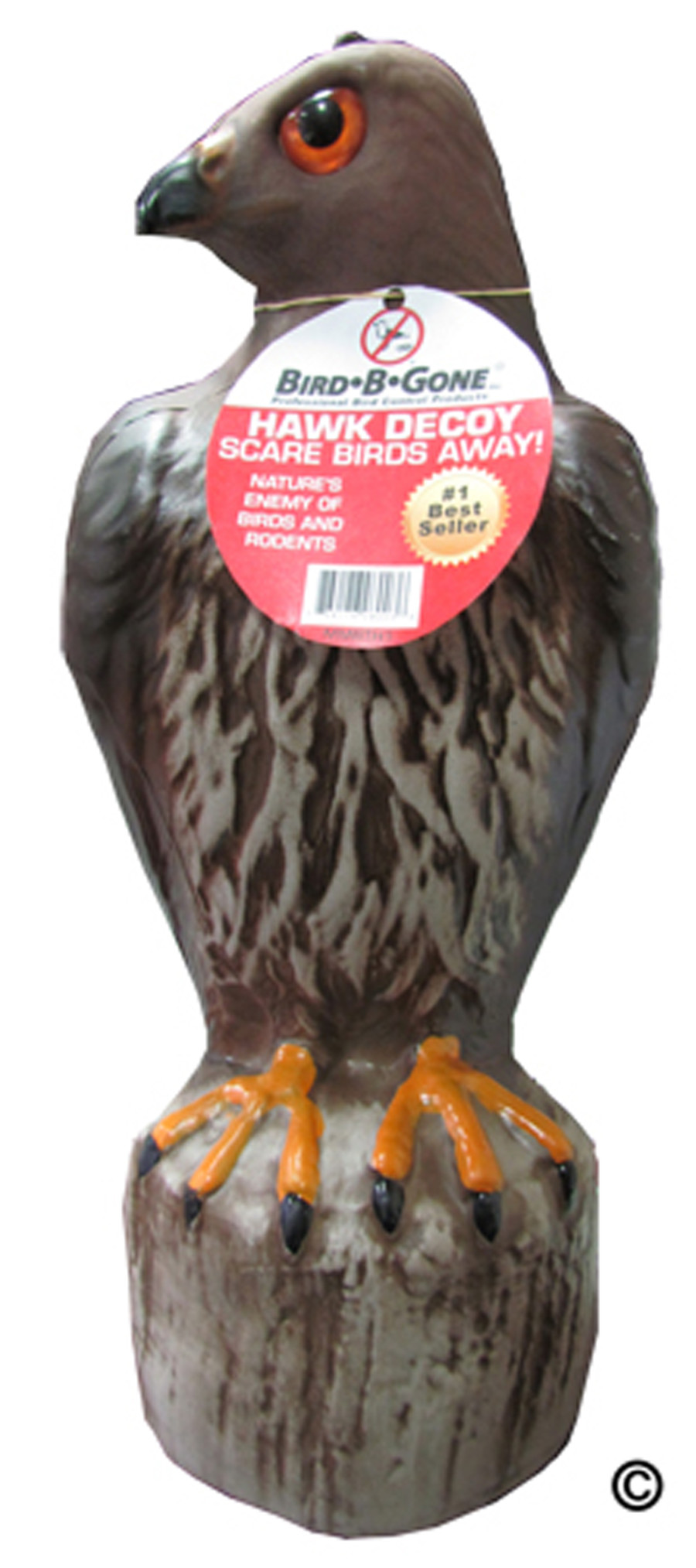 Color:

Multi-Color

Manufacturer:

BIRD B GONE INC

Primary Materials:

Plastic

Private Label:

No

Product Type:

Decoy

Size:

21In (L) X 14In (W) X 17In (H)

Target Pests:

Birds

Usage Sites:

Around The Home
A life-like Red Tailed Hawk used to scare pest birds and small rodents away from balconies, gardens, fruit trees, buildings and other areas where birds or rodents have become a problem. Birds will avoid areas near the decoy, and move on to a more secure spot. Hawks hunt during the day, while most owls' hunt at night - this makes the hawk a more identifiable predator to pest birds and small rodents. The hawk is the first Red Tailed Hawk Decoy available in today's market.
Additional Features
Instructions
Product Gross Weight:

1.200 lb

Product Net Weight:

1.200 lb

Product Height:

16.500 in

Product Length:

6.700 in

Product Width:

7.100 in

Environment:

Outdoor

Recommended For:

Balcony; Boats; Garden; Roofs
Use Instructions:

Hang the Hawk Decoy using the convenient loop at the top of the decoy or simply place the decoy in the affected area. For maximum effect move the position of your hawk as often as possible.