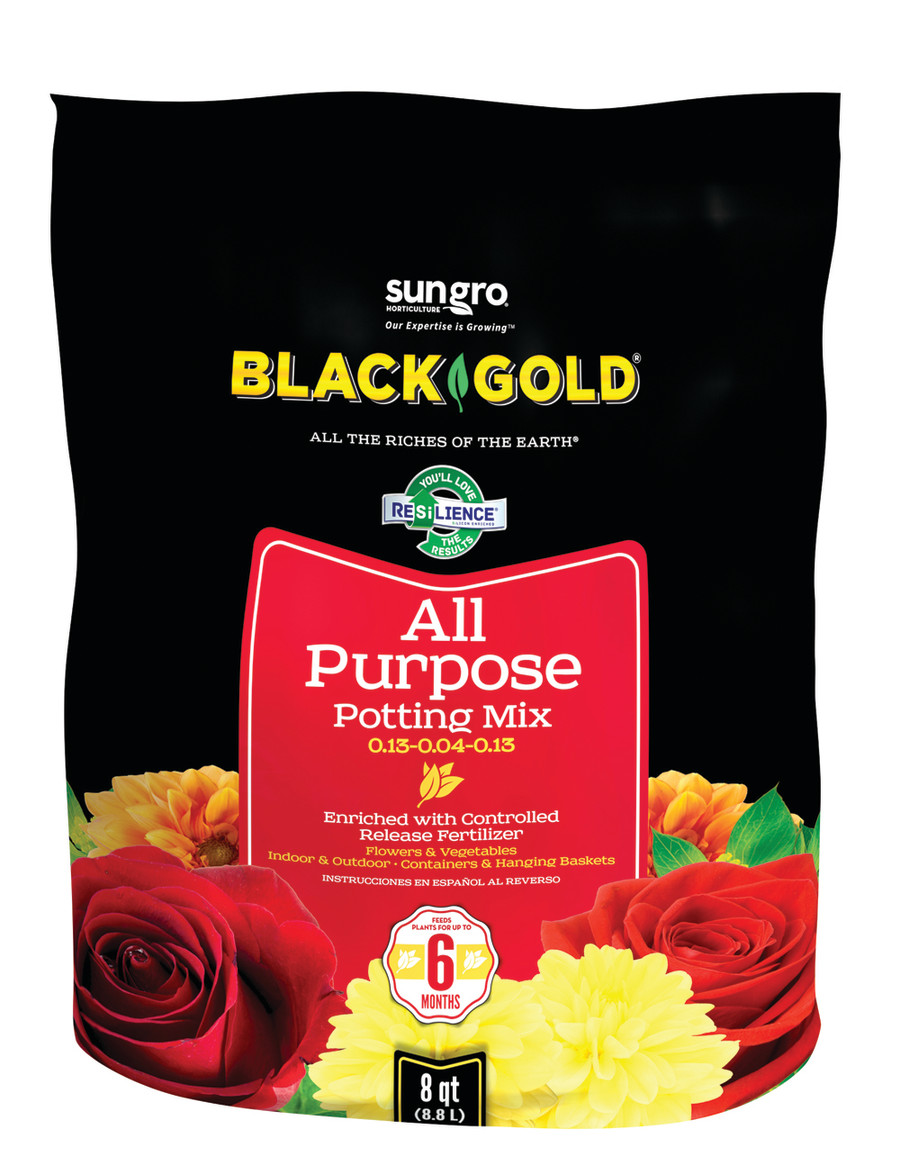 Form:

Powder

Hydroponic Use:

Yes

Manufacturer:

SUN GRO HORTICULTURE

Natural:

Yes

Organic:

Yes

Private Label:

No

Size:

0.13-0.04-0.13, 8 Quart

Usage Sites:

Flower Garden, Vegetable Garden
Multi-purpose, nutrient-rich mix that's ideal for plants. Made with Canadian sphagnum peat moss with worm castings, forest humus, and pumice. A slow-release complete fertilizer is added to give plants a strong start. Provides awesome performance.
Additional Features
Ingredients
Product Gross Weight:

8.000 lb

Product Net Weight:

5.550 lb

Product Height:

15.200 in

Product Length:

9.300 in

Product Width:

2.700 in

Environment:

Indoor; Outdoor

Packaging Type:

Bag

Recommended For:

Flowers; Vegetables; Herbs; Houseplants
Ingredients:

Canadian Sphagnum Peat Moss; Composted or Aged Bark; Compost; Earthworm Castings; Resilience; Horticultural Grade Perlite; Pumice; Cinders; Controlled Release Fertilizer

Nitrogen (N) Content:

0.13

Phosphorus (P) Content:

0.04

Potassium (K) Content:

0.13