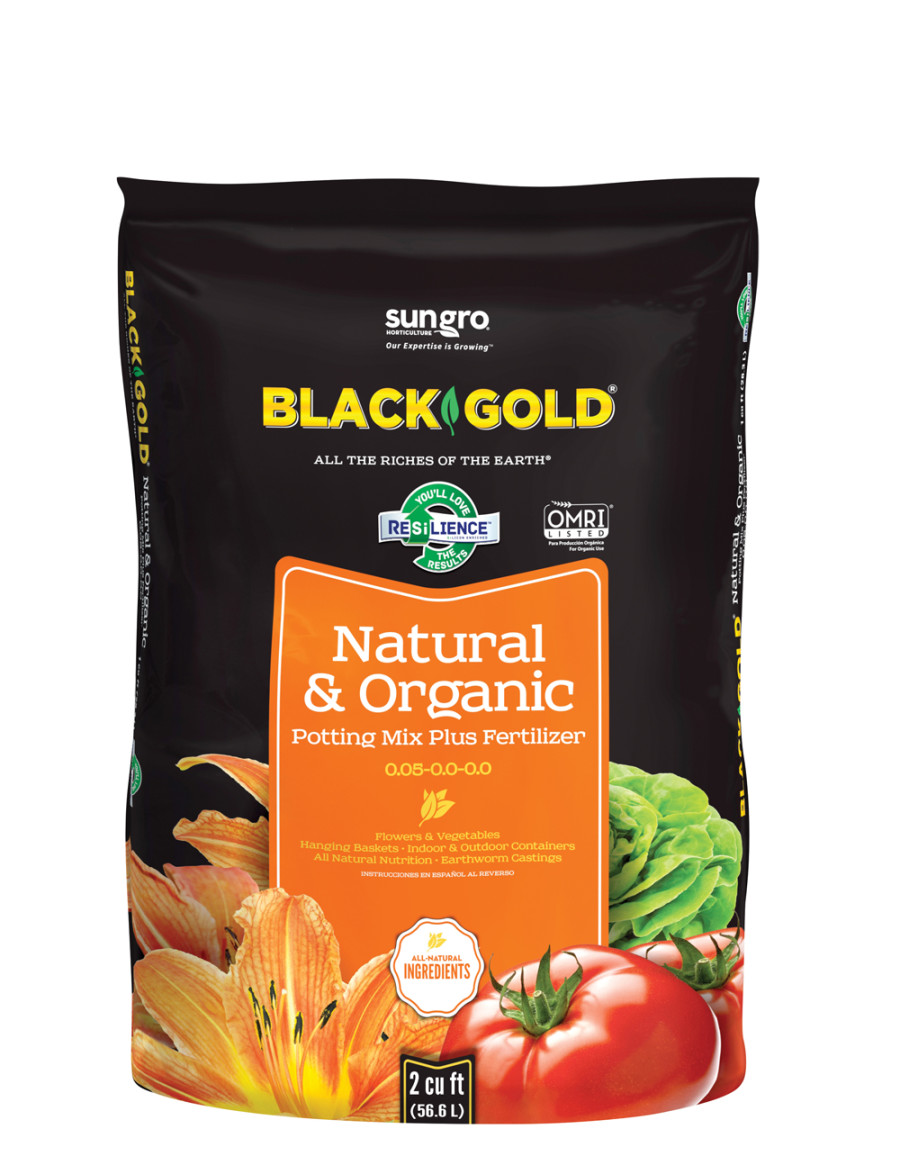 Form:

Powder

Hydroponic Use:

Yes

Manufacturer:

SUN GRO HORTICULTURE

Natural:

Yes

Organic:

Yes

Private Label:

No

Size:

2 Cubic Feet

Usage Sites:

Flower Garden, Vegetable Garden
Sun Gro's all organic potting soil is perfect for all types of organic gardening flowers, vegetables, patio containers, and hanging baskets. The master gardener's choice for all organic. OMRI-listed.
Additional Features
Ingredients
Product Gross Weight:

50.000 lb

Product Net Weight:

50.000 lb

OMRI Certified:

Yes

Packaging Type:

Bag

Recommended For:

Flowers; Vegetables; Herbs; Houseplants; Container plants
Ingredients:

Canadian Sphagnum Peat Moss; Composted or Aged Bark; Compost; Earthworm Castings; Resilience; Horticultural Grade Perlite; Pumice; Cinders; organic Grade Fertilizer

Nitrogen (N) Content:

0.05