Kaytee Food Nyjer® 6ea/3 lb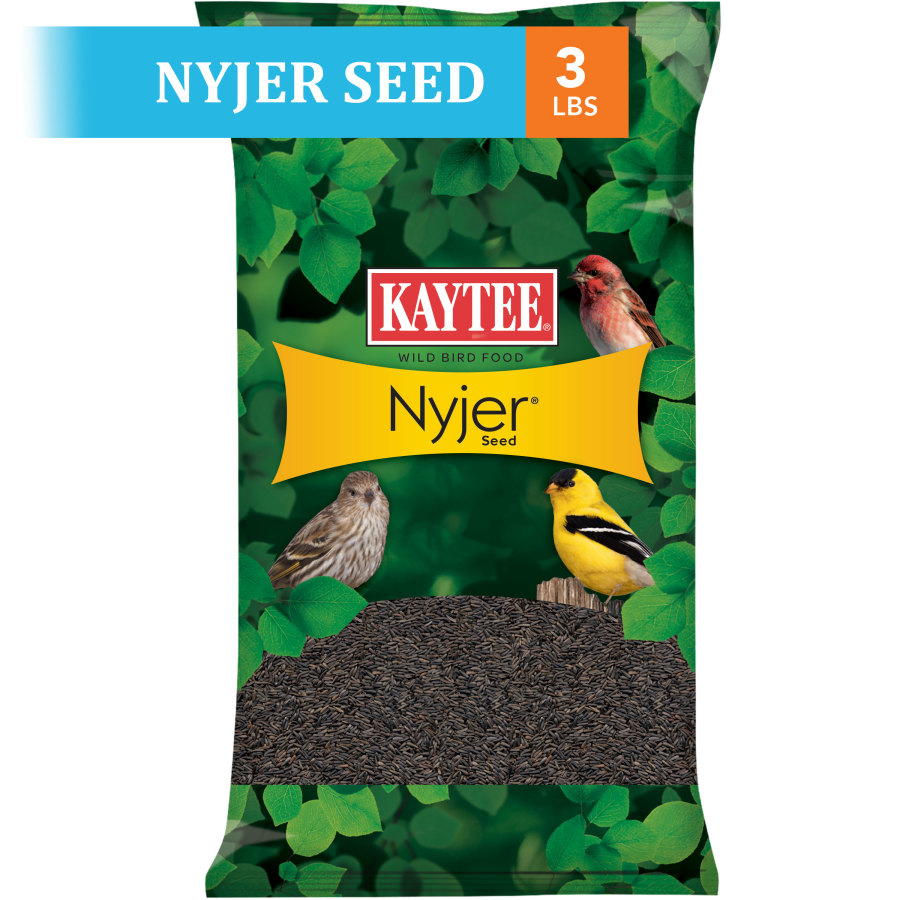 Animal Category:

Wild Bird

Form:

Cake

Manufacturer:

Central Garden and Pet

Private Label:

No

Professional:

No

Size:

3 Pounds
Considered the premier seed for attracting many varieties of finches and small songbirds. The high oil content constitutes a highly nutritious and valuable food. Nyjer (Thistle) seed is not a weed seed and NOT related to the weed "thistle" at all. Feed Nyjer Seed and enjoy the color, song and beauty of finches in your yard!
Kaytee Nyjer Seed is the best single grain seed for attracting many varieties of finches and small songbirds with smaller beaks.
High oil content provides a highly nutritious food. Bite-sized and lots of energy make Nyjer a finch favorite
Can be used in a tube or sock feeder
Additional Features
Product Label
Allergen Information
Ingredients
Instructions
Warranty
Product Gross Weight:

3.060 lb

Product Net Weight:

3.000 lb

Product Height:

12.000 in

Product Length:

1.500 in

Product Width:

8.500 in

Flavor:

Original

Packaging Type:

Bag
Allergen Information:

Manufactured in a facility that processes peanuts and tree nuts
Ingredients:

Nyjer Seed (Bot Guizotia abyssinica)
Battery Required:

No

Batteries Included?:

No

Assembly Required?:

No

Use Instructions:

Keep feeders filled with fresh food Discard old food before refilling and clean feeders regularly to minimize mold and bacteria This product is only intended for feeding wild birds

Storage Instructions:

Reseal package and store in a cool dry place, preferably in a sealed container. This will protect against insect infestation that can naturally occur with any whole grain seed product.
Warranty Description:

SATISFACTION GUARANTEE: If you are not completely satisfied, simply return the unused portion with your invoice to: KAYTEE Guarantee 521 Clay Street, Chilton, WI 53014