Kaytee Waste Free Finch Blend Stand Up Bag 3ea/4.5 lb
Kaytee Waste Free Finch Blend Stand Up Bag 3ea/4.5 lb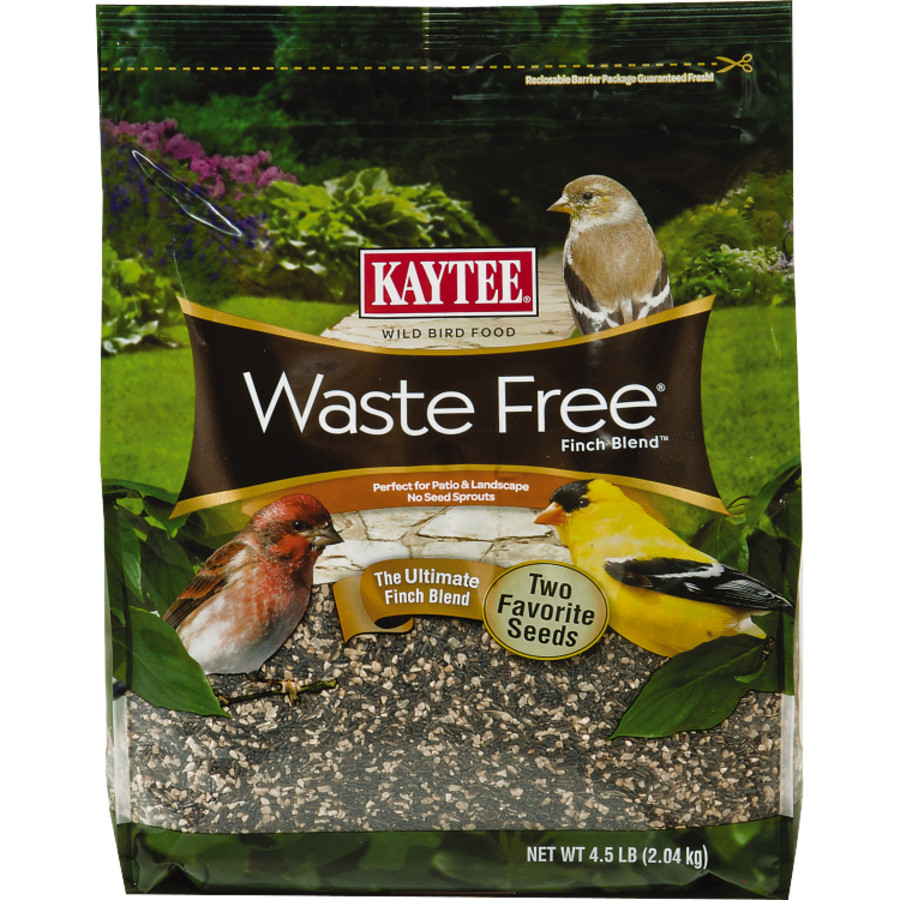 Two things wild finches love are Nyjer® seed and sunflower chips. Kaytee Waste Free Finch is a carefully crafted blend of these favorite ingredients and helps attract more beautiful finches to your yard. For your finches' dining pleasure, offer Kaytee Waste Free Finch in cloth mesh feeders or tube feeders. Feeding Hints: Provide food year round. Supply a consistent source of fresh water. Place feeders in areas of the yard where trees and shrubs offer protection.
Kaytee Waste Free Finch Blend Stand Up Bag
Kaytee Ultra Waste Free Finch Blend offers two of finches' favorite seeds: Nyjer and sunflower chips. This combination attracts more finches than straight Nyjer and the addition of sunflower chips means no hulls.