Xtreme Gardening Calcarb C02 Foliar Spray 12ea/6 oz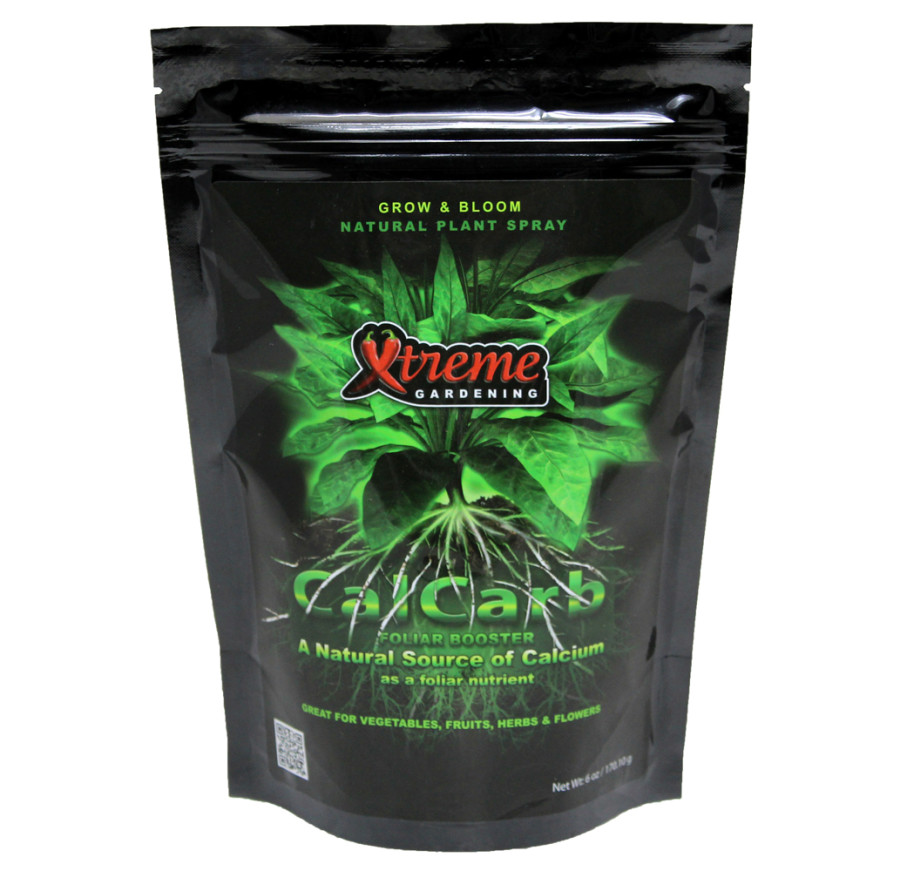 Form:

Powder

Hydroponic Use:

Yes

Manufacturer:

REFORESTATION TECHNOLOGIES

Natural:

No

Organic:

No

Private Label:

No

Size:

6 Ounces

Usage Sites:

Flower Garden, Vegetable Garden
CalCarb is a readily available source of calcium and carbon dioxide. Calcium is critical to the health of your plant, contributing to the strength of cell membranes and regulation of nutrient use. Calcium is known to play a major role in the quality of many crops, including peppers, tomatoes, and watermelon. It is also able to reduce the effects of heat stress in plants. CalCarb foliar booster works great in both indoor and outdoor environments.
Additional Features
Product Label
Ingredients
Instructions
Safety
SDS
Other Documents
Product Gross Weight:

0.38 lb

Product Net Weight:

0.38 lb

Product Height:

6.0 in

Product Length:

3.0 in

Product Width:

10.0 in

Environment:

Indoor; Outdoor

Packaging Type:

Bag
Active Ingredients:

Calcium(Ca) 31.00%
Use Instructions:

Established Plants: Foliar Spray: Add 1 tsp per quart (liter) of water (1 tbsp per gal) into sprayer. Mix well. Spray foliage focusing on underside of plant leaves. Repeat weekly. Flowering and Fruiting Plants: Foliar Spray: Add 2 tsp per quart (liter) of water. Mix well and add to sprayer. Spray focused "pop-shots" on the underside of outermost leaves. Calcarb need only be applied to 6-12 leaves. No need to saturate entirety of foliage. Avoid fruits and flowering bodies.

Storage Instructions:

Store in cool, dry area
Caution:

Keep out of the reach of children and pets

First Aid Measures:

If in Eyes: Ingredients can irritate eyes. Flush thoroughly with water. Seek medical attention if irritation persists. If on Skin: No incidents of irritation to skin have been reported. Wash thoroughly with soap and water. If Ingested: Product is not considered toxic in small amounts.

Safety Warnings:

Avoid getting this material into contact with your skin and eyes.