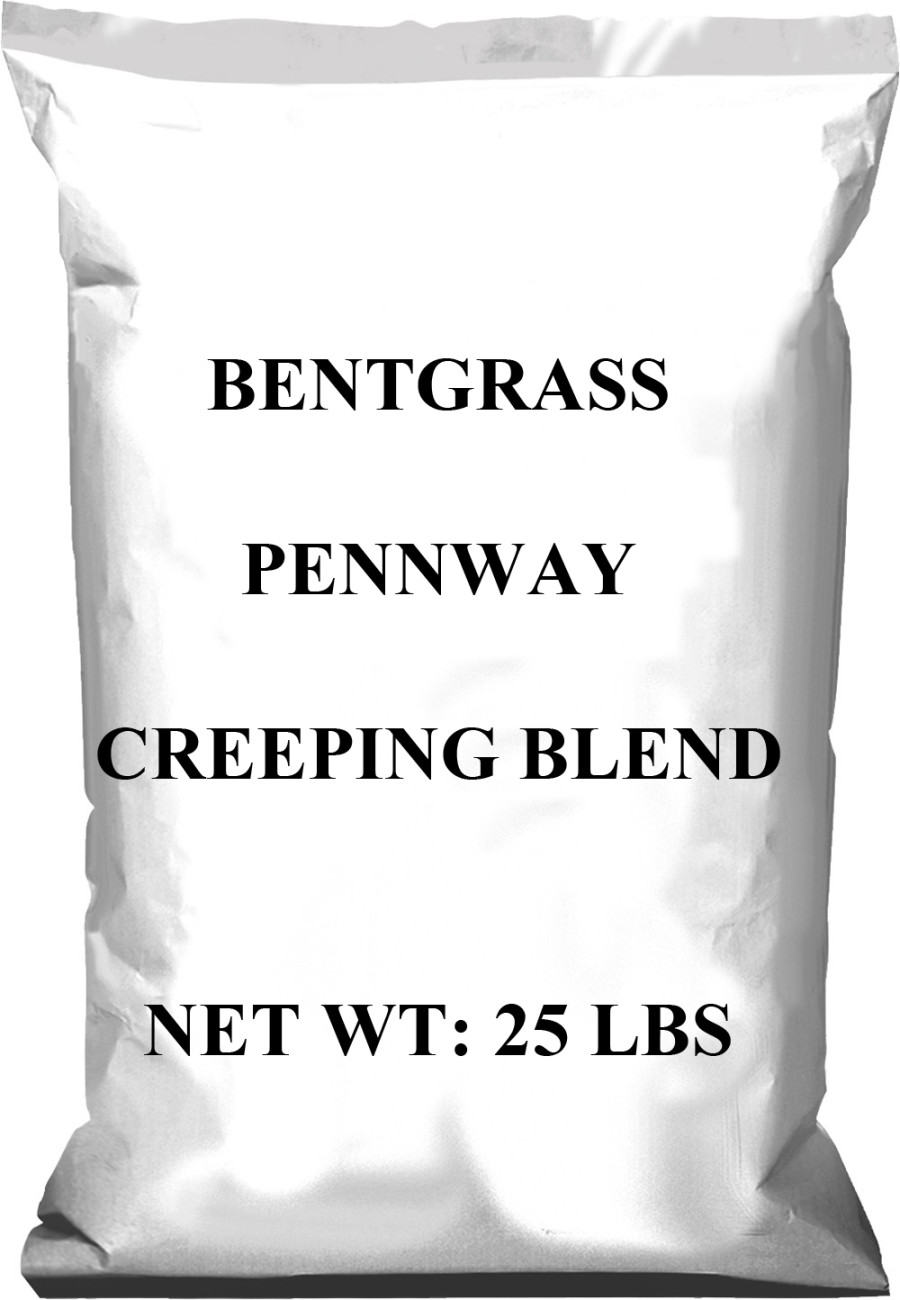 Manufacturer:

Central Garden and Pet

Planting Climate Zones:

10, 2, 3, 4, 5, 6, 7, 8, 9

Planting Region:

Midwest, Northeast, Northwest, Pacific Northwest, Southeast, Southwest, Transition

Private Label:

No

Professional:

No

Size:

25 Pounds
Pennway is a creeping bentgrass blend. The PennWay blend consists of 25% certified Penncross, 25% certified Penneagle and 50% creeping bent from fields not making certification standards. This blend performs well in the north and south through the transition zone. Produces an extremely fine, dense, uniform turf that is maintains a high quality when mowed.
Additional Features
Ingredients
Instructions
Planting Specifications
Other Documents
Product Gross Weight:

27.900 lb

Product Net Weight:

25.000 lb

Product Height:

26.000 in

Product Length:

4.000 in

Product Width:

11.000 in

Seeding Rate:

New turf applications: 1-2 lb/1000 sq ft.; Over seeding of existing turf: 1/2 - 1 lb/ 1000 sq ft.

Recommended For:

Bentgrass
Use Instructions:

Plant the seed to make good seed to soil contact and keep seedlings moist until well rooted. Germination will take place in 10 - 21 days depending on soil temperatures, and the first mowing may be expected. Within 30 days, or when the plants have sufficiently rooted. Mow at 1 inch (25.4 mm) height of cut or lower until turf is established. Limited use of the area can be expected in 6 weeks. Pennway performs best in soils with a pH of 5.5 to 8. It has a moderate nitrogen requirement with 1 - 2 pounds of actual N per 1,000 square feet per year adequate in most situations. Optimum mowing heights for Pennway range from 3/16 to 1/2 inch (4.8 – 12.7 mm) depending upon maintenance practices and intended use. Pennway performs best on sandy soils and tolerates clay soils with adequate drainage. In general, the bentgrasses do not perform well in wet areas.
Days to Maturity:

10-21 days

Mowing Height:

3/16 - 1/2