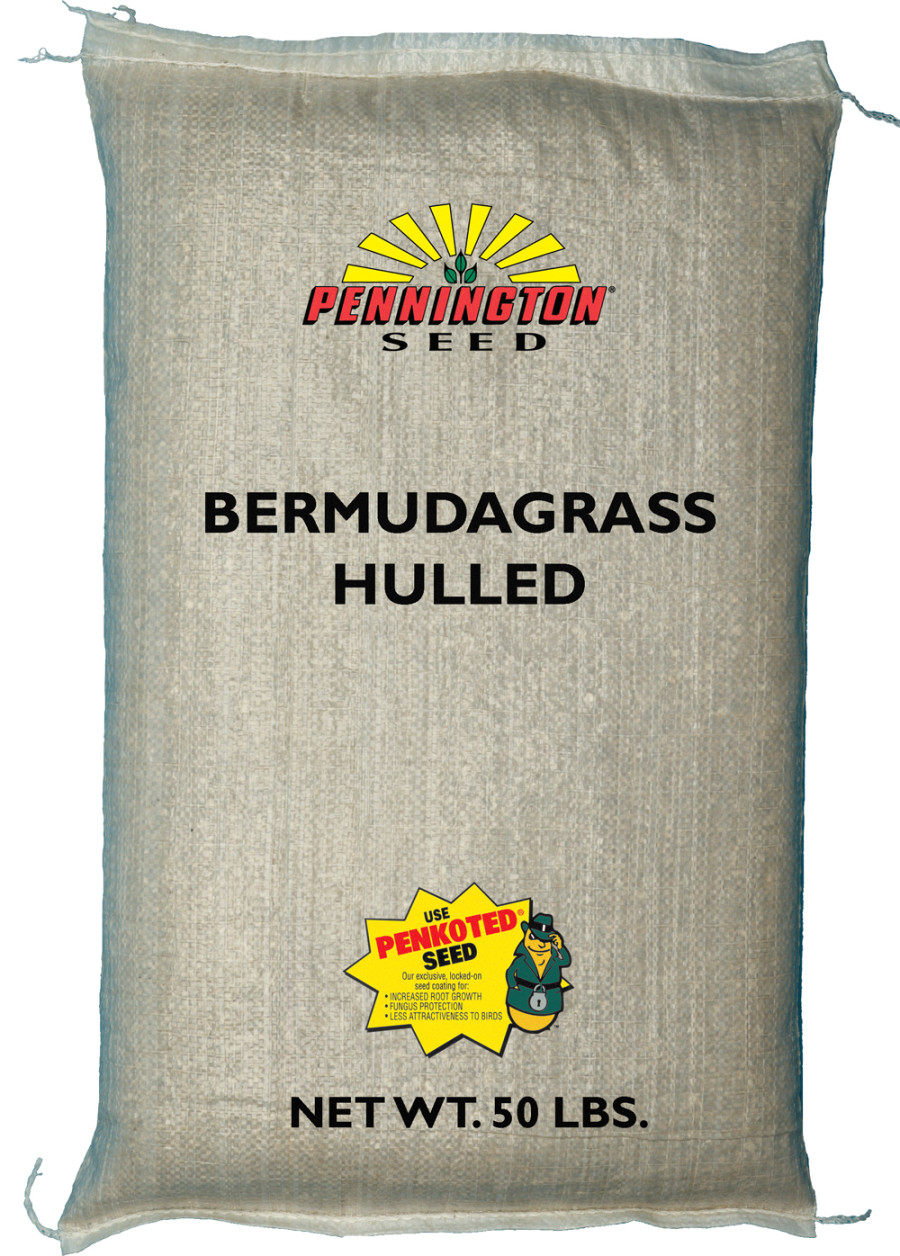 Manufacturer:

Central Garden and Pet

Planting Region:

Transition

Planting Season:

Spring, Summer

Private Label:

No

Professional:

Yes

Size:

50 Pounds
A grass that is an excellent source of feed. Standing tall and erect the mature plant grows up to forty inches in height and stays very productive for a long time producing a fine-stemmed, leafy, nutritious forage, of hay or green chop suitable for livestock feed. With proper management a cutting or grazing can be made as early as 45 to 50 days after seeding the field.
Additional Features
Ingredients
Instructions
Planting Specifications
Product Gross Weight:

50.931 lb

Product Net Weight:

50.000 lb

Product Height:

24.000 in

Product Length:

5.000 in

Product Width:

16.000 in

Plant Life Cycle:

Perennial

Seeding Depth:

1/8 in - 1/4 in

Seeding Rate:

Overseeding Rate: 5 lbs per acreSeeding Rate: 5 - 10 lbs. per acre
Ingredients:

Bermudagrass
Use Instructions:

Establishing a StandTo establish a stand, broadcast the seed at a rate of 10 to 20 pounds per acre. Or seed can be drilled in 20-inch rows with vegetable planting equipment at the rate of 10 pounds per acre. When drilling, it is best to plant in dry seed bed and irrigate-up, unless the soil is disked first to kill germinated weed seed.Planting depth is extremely important. For best results seed should be planted as near 1/4 inch deep as possible. Do not plant too deep. It is a good practice to apply a light irrigation (or after planting in a moist seedbed). This keeps the soil from crusting and the seed moist. It will be about 90 days from date of planting until first harvest. Do not mow or graze closer than 1-1/2 inches during the first 2 or 3 harvests.Fertilization: Bermudagrass is a heavy and efficient user of nitrogen. Up to 300 pounds of actual nitrogen per acre per year can be used. This should be applied 3 to 4 uniform application of 75 to 80 pounds per acre. The first application should be made in early March as the grass begins to turn green, and the last application in late August or early September.Irrigation: The water requirements of bermudagrass will vary slightly from one year to the next an from one area to another, but a total of 5 to 6 acre feet of water per acre per year is needed.
Days to Maturity:

45-50 days