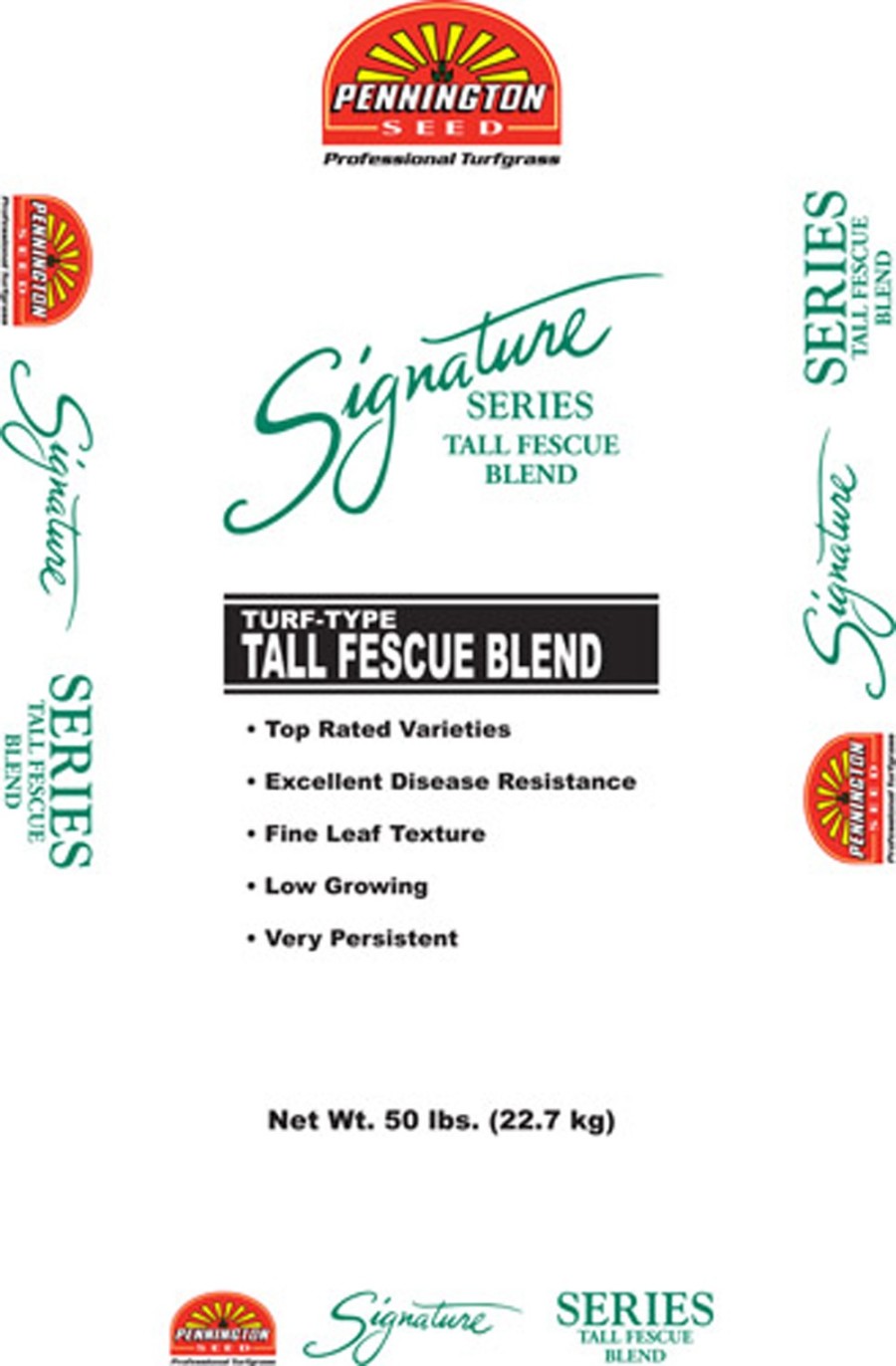 Grass Type:

Tall Fescue

Manufacturer:

Central Garden and Pet

Planting Climate Zones:

3, 5, 6, 7, 8

Planting Region:

Transition

Planting Season:

Fall, Spring

Private Label:

No

Professional:

Yes

Size:

50 Pounds
A lower growing, dark green tall fescue blend which forms a dense turf for sod production, home lawns, parks, athletic fields, and golf course roughs. It contains three elite tall fescue varieties, Penn1901, Justice, and Rebel Exeda. These varieties are moderately low growing, fine textured and persistent under tough environmental conditions. Has shown good disease resistance to Brown Patch, Fusarium Patch, and Net Blotch. Tolerates low water input and heavy traffic wear.
Additional Features
Ingredients
Instructions
Planting Specifications
Other Documents
Product Gross Weight:

50.931 lb

Product Net Weight:

50.000 lb

Product Height:

36.000 in

Product Length:

5.000 in

Product Width:

17.000 in

Seeding Rate:

Home Lawns, Parks 8 - 10 lbs/1000 sq ft (3 ½ - 5 kgs/100 sq meters); Athletic Fields/Parks 10 - 15 lbs/1000 sq ft (5 – 7 kgs/100 sq meters); Sod Farms 8 - 10 lbs/1000 sq ft (3 ½ - 5 kgs/100 sq meters); Fairways & Roughs 5 - 10 lbs/1000 sq ft (2 – 5 kgs/100 sq meters)

Recommended For:

Tall Fescue
Use Instructions:

Apply Signature Series fescue seed blend at a rate of 350lbs per acre (8lbs/1000 square feet). Seed may need to be applied at a half rate in alternating directions to ensure an even coverage of seed.Liquid Lime or Neutra Lime Dry should be topically applied to areas with acidic soils to assist the seed germination and vegetation growth during the first 90 days. Liquid Lime should be applied at a rate of 2.5 gallons per acre or Neutra Lime Dry at a rate of 80lbs per acre.Fertilizer should be spread evenly over the seeded areas at the recommended rate determined by the initial soil analysis. If no soil analysis is available evenly apply 19-19-19 fertilizer at a rate of 250lbs per acre (5.8lbs/1000 square feet).Seed and other amendments can be settled into the soil by running a light cultipacker over the application area. The seed does not need to be settled into the soil any deeper than 1/8".A hydraulically applied or rolled erosion control product can be applied over the top of seed in steep slope situations to help prevent seed from washing and reinforce vegetation through establishment. (Follow product manufacturer recommendations.)
Days to Maturity:

9-21 days

Disease Resistance:

Medium

Light Requirement:

Full Sun

Mowing Height:

2 in