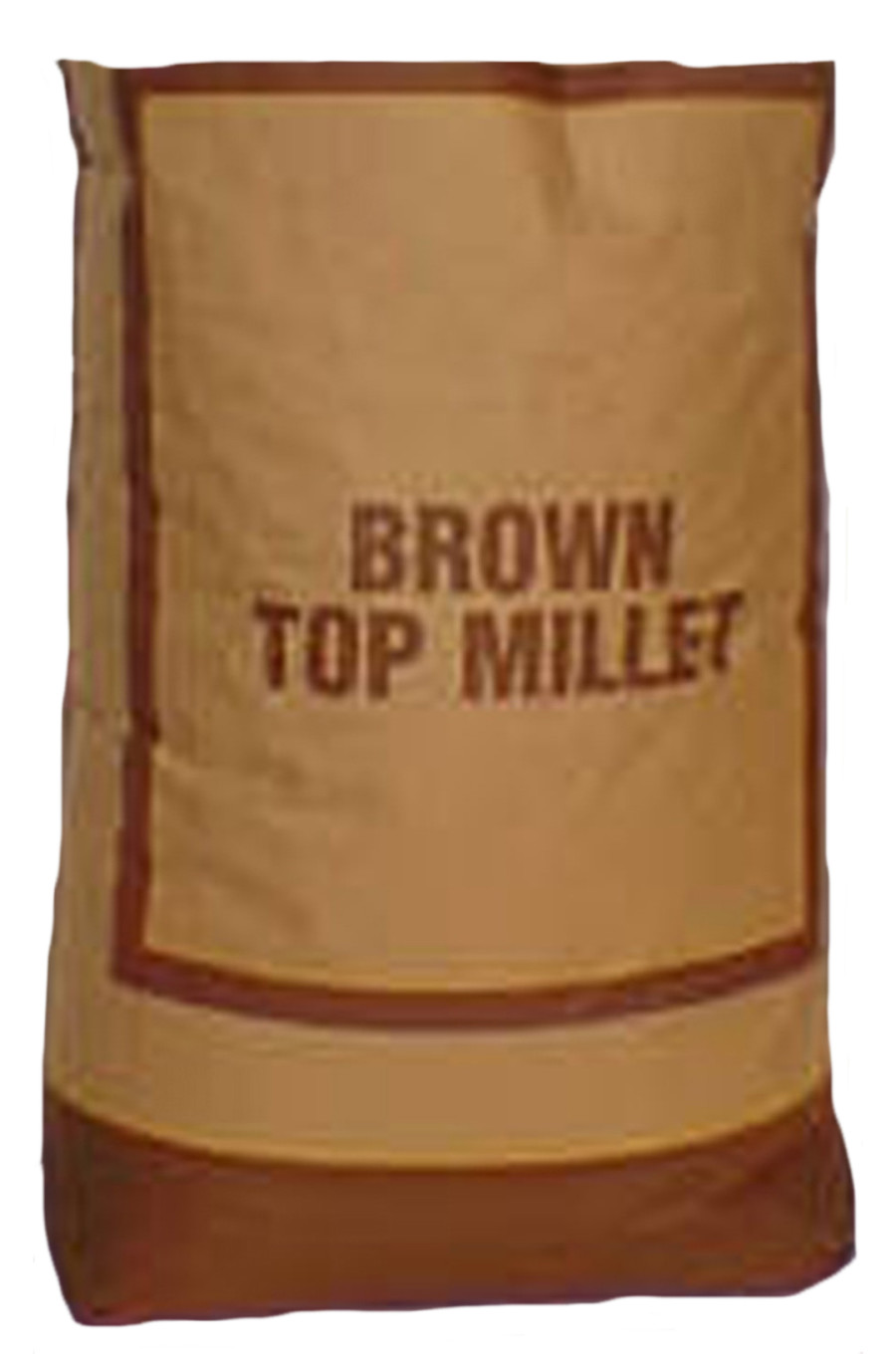 Animal Category:

Dove, Duck, Quail, Turkey

Manufacturer:

Central Garden and Pet

Planting Region:

Midwest, Northeast, Northwest, Pacific Northwest, Southeast, Transition

Planting Season:

Warm Season

Private Label:

No

Professional:

Yes

Size:

50 Pounds
Browntop is a leafy annual grass that grows from 2-3 feet tall producing heavy seed yields in about 50-60 days after emergence. It is a great plant for quail and doves on upland soils and ducks on flooded areas.
Additional Features
Ingredients
Instructions
Planting Specifications
Product Gross Weight:

50.931 lb

Product Net Weight:

50.000 lb

Product Height:

24.000 in

Product Length:

5.000 in

Product Width:

16.000 in

Packaging Type:

Bag

Plant Life Cycle:

Annual

Seeding Depth:

1/4-1/2

Seeding Rate:

20 - 30 lbs. per acre alone; 10 - 20 lbs. per acre in mixes
Use Instructions:

Choose a well-drained site that receives a minimum of 8 hours of full sun daily. Prepare a clean, smooth and firm seedbed by plowing and dragging the soil. Fertilizer and lime can be applied during this step to incorporate it into the soil. Plant with a drill or broadcast seed evenly across the soil surface and incorporate it using a culti-packer or by shallow disking (1/2 - 1"deep) when soil moisture is adequate for good germination. Care should be taken to ensure seed are planted at the proper depth. If seed are disked in, the use of a culti-packer or roller after seeding ensures good seed/soil contact and improves stand emergence.
Days to Maturity:

50-60 days

Drought Tolerance:

Low

Light Requirement:

A minimum of 50% full sunshine