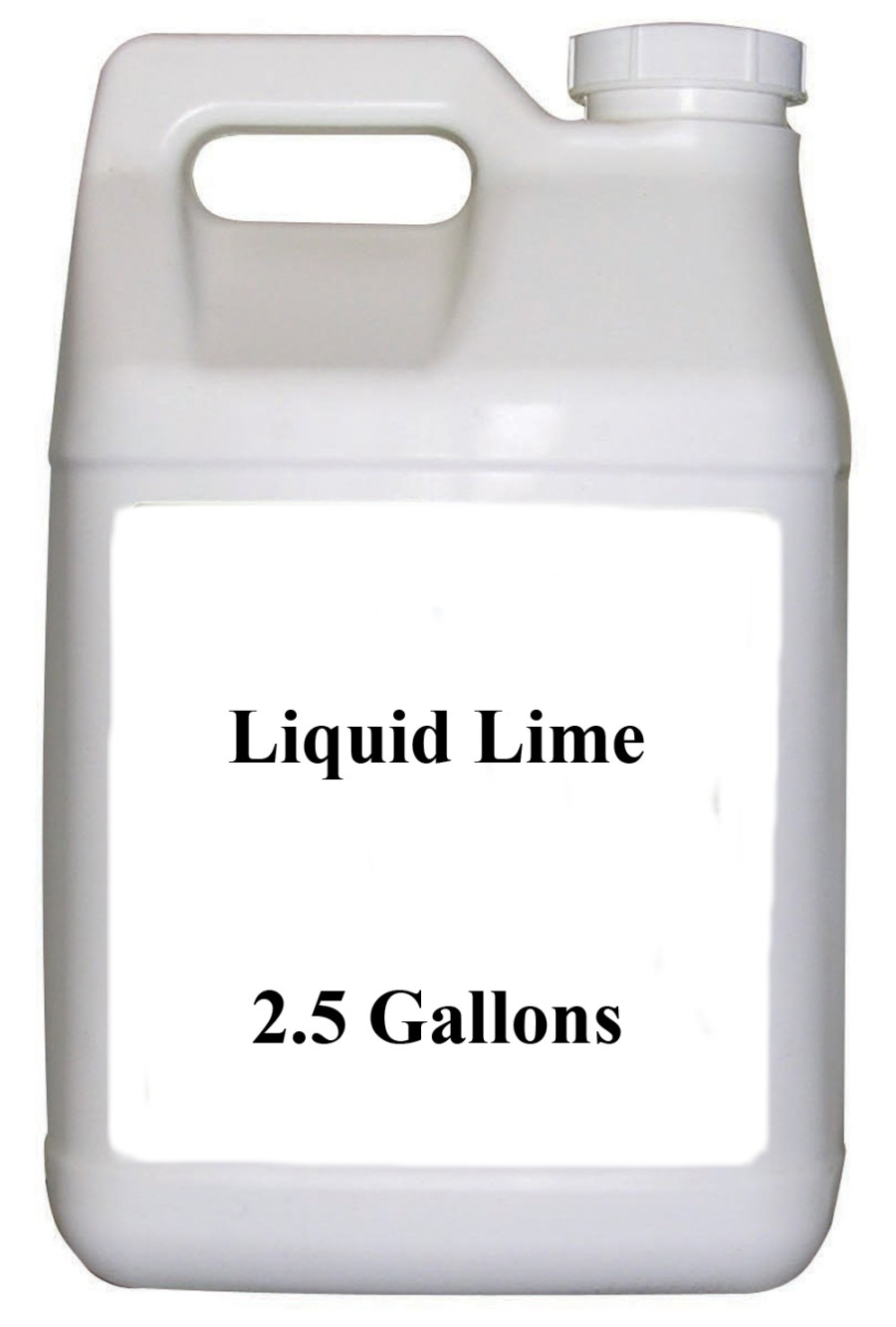 Form:

Liquid

Manufacturer:

BURNETT ATHLETICS INC

Private Label:

No

Size:

2.5 Gallons

Usage Sites:

Lawn, Ornamentals
Instant pH change. Easy application.
Additional Features
Instructions
Safety
SDS
Product Gross Weight:

37.000 lb

Product Net Weight:

37.000 lb

Product Height:

14.400 in

Product Length:

6.900 in

Product Width:

9.100 in

Packaging Type:

Can

Recommended For:

Fish Ponds; Garden; Greenhouse; Lawn; Ornamental; Turf
Use Instructions:

Using commercial spray equipment, fill dilution tank half full with water and start agitation. Add the correct amount of CAL FLO Liquid Limestone and finish filling the mixing tank. Suggested dilution rate for general use is 30 gallons of water to one gallon of CAL FLO Liquid Limestone depending upon the type of equipment being used. CAL FLO Liquid Limestone is well suited for hydro seeders, greenhouse irrigation systems, and boom sprayers.For home lawn and garden spray equipment, add one cup of CAL FLO Liquid Limestone to 2 gallons of water. Shake mixture in a hand-held tank or backpack tank before spraying.For Fish Ponds, general application rates are 21/2 gallons per surface acre of water. If commercial spray equipment is used, add one gallon of CAL FLO to 30 gallons of water and project the dilution on to the water to be treated. If CAL FLO is applied from a boat, slowly pour CAL FLO from a moving boat, letting the motor serve as a mixer.A general application rate for diluted spray is one gallon to 600 square feet for instant pH adjustment. For prolonged pH maintenance reapply CAL FLO every 8 to 12 weeks.

Storage Instructions:

Store in cool place in original container
Caution:

Keep out of the reach of children

First Aid Measures:

If in Eyes: Immediately flush eyes with water for at least 15 minutes. Get medical attention if irritation persists.If on Skin: Flush with plenty of water, removing contaminated clothing. If irritation develops, get medical attention.If Inhaled: Remove to fresh air. If not breathing, give artificial respiration. If breathing is difficult, give oxygen. Get prompt medical attention.If Ingested: Do not induce vomiting. Immediately give large quantities of milk or water. Get medical attention immediately.

Safety Warnings:

Harmful if swallowed. Avoid contact with skin. Wash hands thoroughly after using. Avoid contact with eyes. Avoid breathing spray mists.