Earth Juice BioRighteous Microbes Soil Additive 4ea/8 lb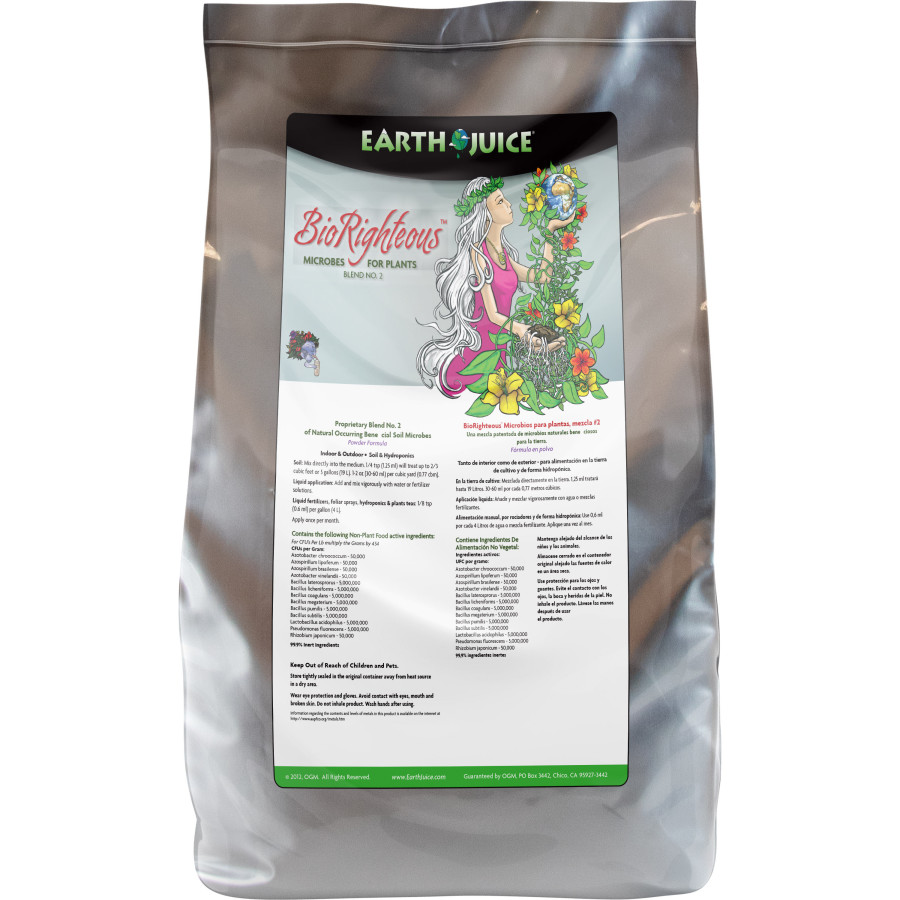 Form:

Powder

Hydroponic Use:

Yes

Manufacturer:

Central Garden and Pet

Private Label:

No

Professional:

No

Size:

8 Pounds

Soil Amendment Type:

Soil additive
An Exclusive Blend of 13 Beneficial Soil Microbes. Easy and versatile to use. Can be mixed into fertilizers and soils, applied as a foliage spray, added to hydroponic nutrient solutions and used to help improve plant teas. Best choice in microbes for plants teas and composting.
Additional Features
Ingredients
Instructions
SDS
Product Gross Weight:

8.130 lb

Product Net Weight:

8.000 lb

Product Height:

12.000 in

Product Length:

5.000 in

Product Width:

5.000 in
Ingredients:

Azotobacter chroococcum; Azospirillum lipoferum; Azospirillum brasilense; Azotobacter vinelandii; Bacillus laterosprorus; Bacillus licheniforms; Bacillus coagulans; Bacillus megaterium; Bacillus pumilis; Bacillus subtilis; Lactobacillus acidophilus; Pseudomonas fluorescens; Rhizobium japonicum
Primary Usage:

Beneficial soil microbes for plants.