Pennington Cedar Gazebo Bird Feeder Red, Brown 2ea/12.75 X 12.75 X 12.50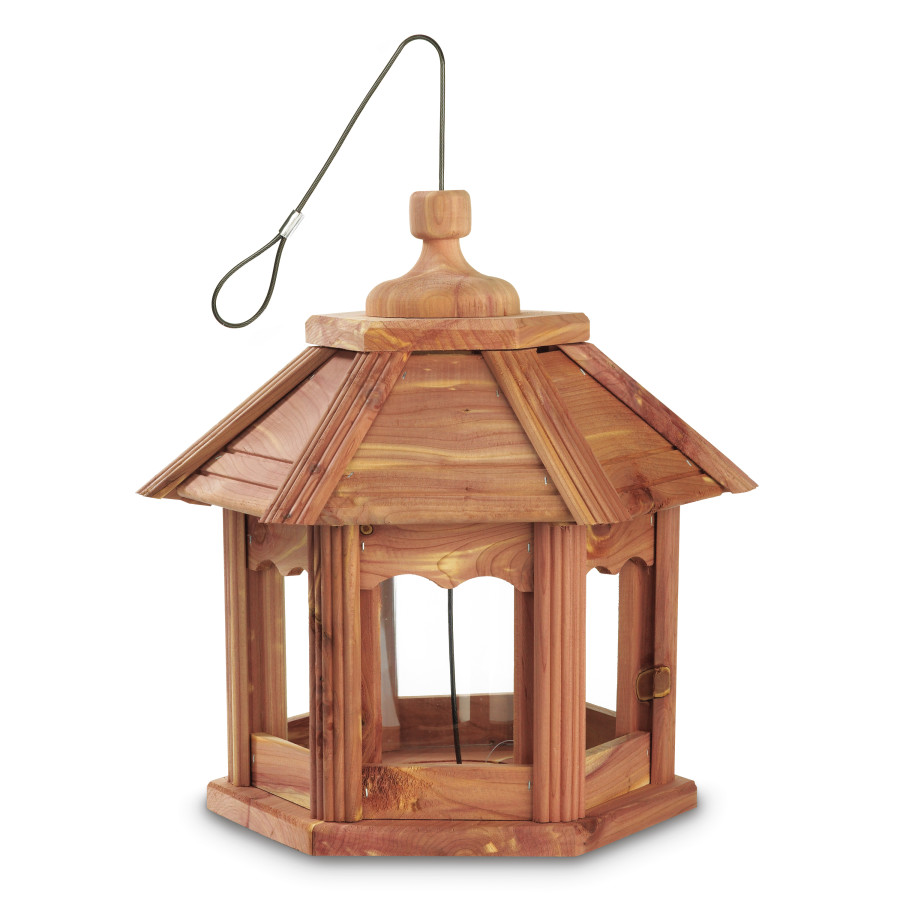 Animal Category:

Wild Bird

Color:

Brown, Red

Feeder Type:

Tube Feeder

Manufacturer:

Central Garden and Pet

Mount type:

Hanging

Primary Materials:

Cedar

Private Label:

No

Professional:

No

Size:

12.75 X 12.75 X 12.50
Opens window design allows for shelter and better bird viewing. Feeds all birds, for a variety of seed types. Capacity 3lb.
6 sides – 4 more than most feeders, to accommodate more birds
Capacity: Up to 3 lbs. 12.75 x 12.75 x 12.50
Additional Features
Instructions
Product Gross Weight:

4.0 lb

Product Net Weight:

3.0 lb

Product Height:

12.5 in

Product Length:

12.75 in

Product Width:

12.75 in

Capacity:

3 lbs.
Care and Cleaning Instructions:

Clean your seed feeder about once every two weeks, though more often during times of heavy use or wet weather.