Xtreme Gardening Azos Beneficial Bacteria Natural Growth Promotor 6ea/12 oz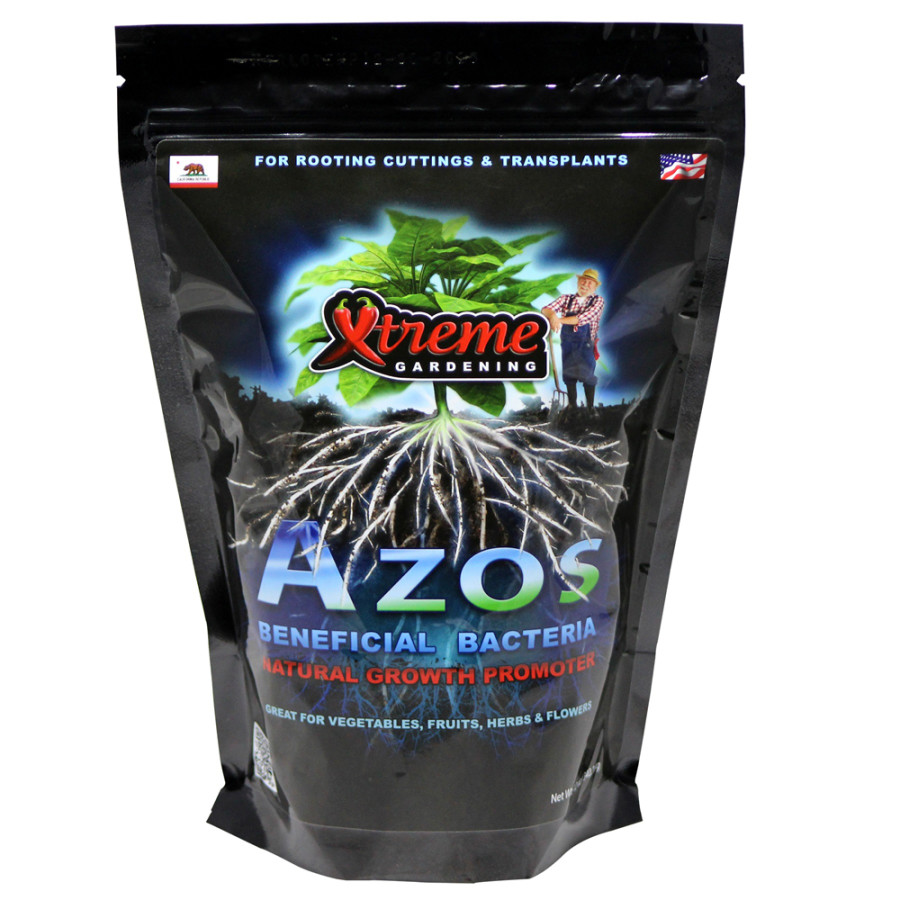 Form:

Powder

Hydroponic Use:

Yes

Manufacturer:

REFORESTATION TECHNOLOGIES

Natural:

Yes

Organic:

Yes

Pet Safe:

No

Private Label:

No

Size:

12 Ounces

Usage Sites:

Flower Garden, Vegetable Garden
Azos™ is an all-natural, growth promoting, Nitrogen fixing bacteria ideal for cloning and transplanting. Azos converts nitrogen into a usable form that is readily available to the plant. Nitrogen is critical for forming vegetative matter and supporting abundant growth. Azos promotes growth, while boosting natural root development.
Additional Features
Product Label
Ingredients
Instructions
Safety
Warranty
SDS
Other Documents
Product Gross Weight:

0.76 lb

Product Net Weight:

0.76 lb

Product Height:

10.0 in

Product Length:

3.0 in

Product Width:

6.0 in

Packaging Type:

Bag
Ingredients:

Azospirillum Brasilense
Application Season:

All Season

Use Instructions:

Apply once every two weeks Repeat application after heavy watering. Mix with warm water(65-80F) (18-27C). Use Mykos when transplanting. Add Azos to Xtreme Tew Brews at the rate of 2 tbsp per Gal and apply weekly.

Storage Instructions:

Store in a cool, dry area.
Caution:

Keep out of the reach of children

First Aid Measures:

If Inhaled: If breathing difficulty occurs, remove to fresh air and call physician. If on Skin: Flush with water. If in Eyes: Flush with water. If Ingested: If Swallowed and the person is conscious, give large amounts of water to drink and make person vomit. Seek medical attention. Recommendations: For health emergencies, call your local Poison Control Center. Provide general supportive measures and treat symptomatically.

Safety Warnings:

Good warehouse and production-handling practices should be followed to limit the amount of dust. Avoid sources of ignition. If product is pneumatically conveyed or pressurized in high concentration, devices to control static electricity are recommended.
Warranty Description:

Any liability, expressed or implied, is limited to the purchase price of this product.