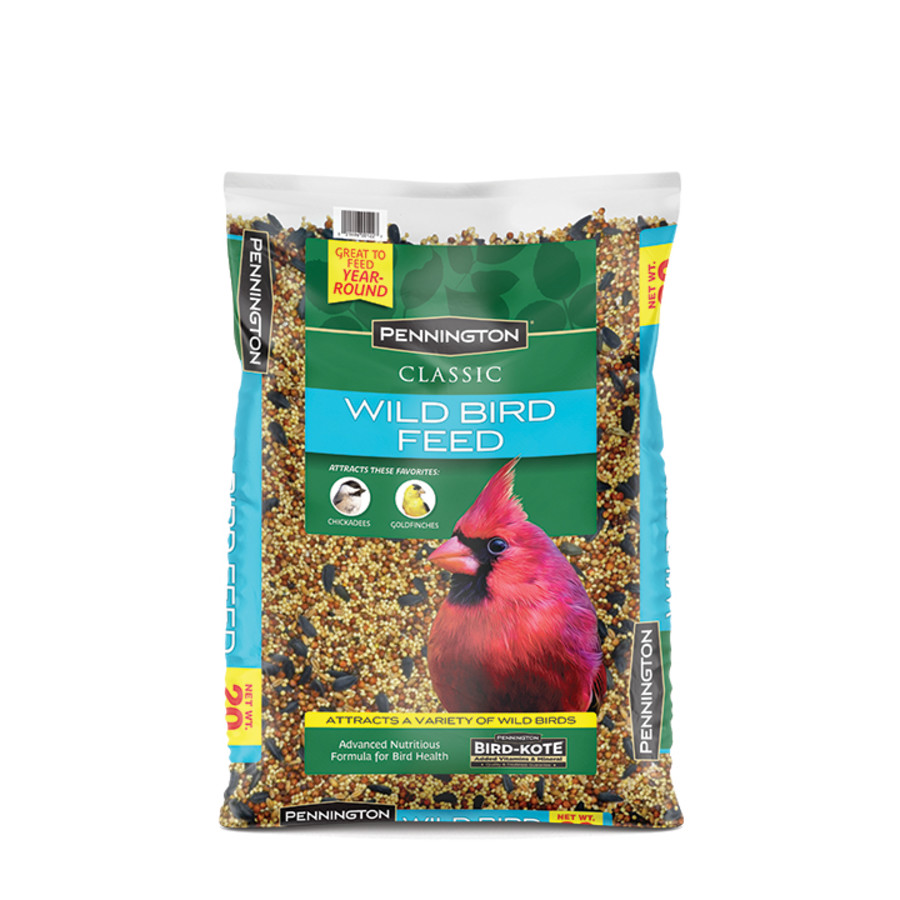 Animal Category:

Cardinal, Dove, Finch, Grosbeak, Nuthatch, Titmouse, Woodpecker

Made in USA?:

Yes

Manufacturer:

Central Garden and Pet

Private Label:

No

Size:

3.5 Pounds
Attracts a wide variety of birds. Vitamin enriched variety mix that helps provide a balanced diet. Great to feed year-round. Attracts most seed-eating birds such as cardinals and goldfinches!
Attracts Cardinals, Goldfinches, Titmice, Doves, Downy Woodpeckers, Grosbeaks, Nuthatches and more.
Enriched with Bird-Kote® coating
Contains wholesome grains in the proper ratio that wild birds prefer
Additional Features
Allergen Information
Ingredients
Instructions
Guaranteed Analysis
Product Gross Weight:

3.55 lb

Product Net Weight:

3.5 lb

Product Height:

10.0 in

Product Length:

1.25 in

Product Width:

9.0 in
Allergen Information:

Manufactured in a facility that processes peanuts and tree nuts
Ingredients:

Calcium Carbonate; Milo; Potassium Iodide; Sunflower; Vegetable Oil; Vitamin A Supplement; Vitamin D-3 Supplement; Wheat; White Proso Millet
Assembly Required?:

No

Storage Instructions:

Reseal package and store in a cool dry place. This will protect against insect infection that can naturally occur with any whole grain seed product.
Calcium (max):

0.95 %

Calcium (min):

0.55 %

Crude Fat (min):

4 %

Crude Fiber (max):

8 %

Crude Protein (min):

9 %

Iodine (min):

0.0000003 IU/kg