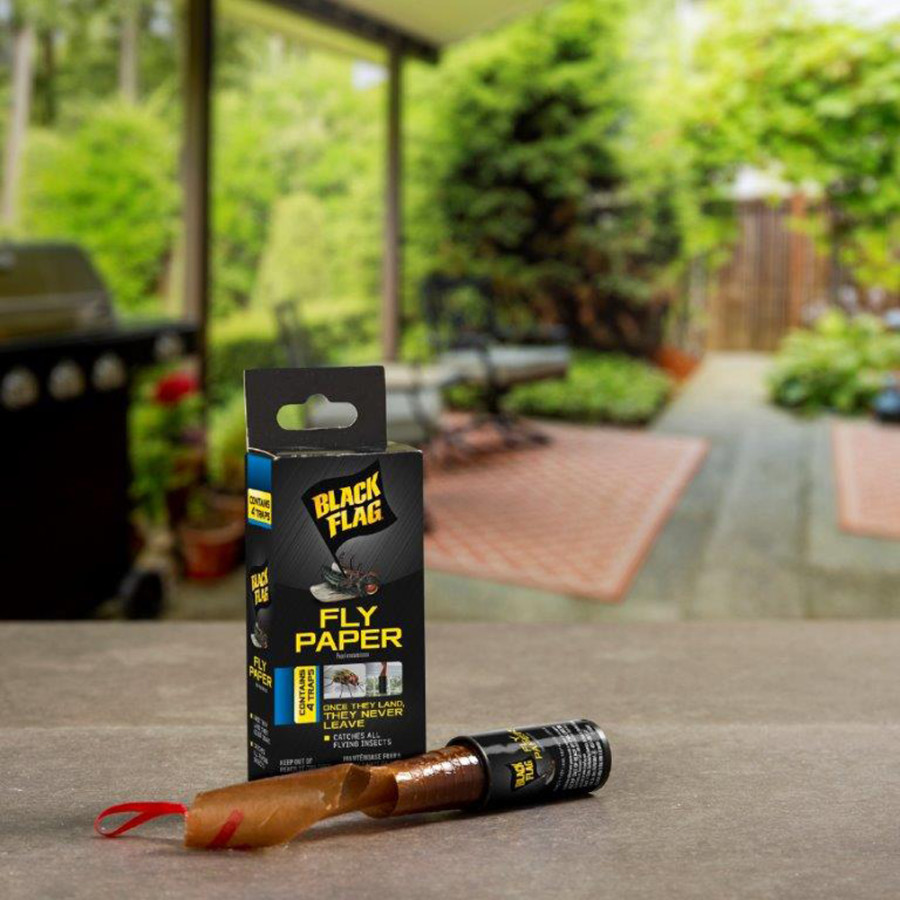 Form:

Paper

Manufacturer:

UNITED INDUSTRIES CORPORATION

Pet Safe:

No

Private Label:

No

Size:

4 Pack

Target Pests:

HouseFlies, Mosquitoes
The Black Flag Fly Paper provides instant relief in and outside the home from house flies, mosquitoes, and other flying insects. Once they land, they never leave! Use on tree trunks to trap gypsy moth caterpillars.
Additional Features
Instructions
Safety
SDS
Product Gross Weight:

0.100 lb

Product Net Weight:

0.100 lb

Product Height:

5.250 in

Product Length:

0.930 in

Product Width:

1.810 in

Packaging Type:

Box

Recommended For:

Garden; Home; Patio; Porch
Primary Usage:

Kills Flies

Use Instructions:

If trap is cold, bring to room temperature before using. Slowly pull out the ribbon using a twirling motion. Hang away from sunshine.To control gypsy moths: Wrap the tree trunk at a height of approximately 4 ft with Black Flag Fly Paper. As the gypsy moth caterpillar makes its way up the tree to reach the leaves, it must attempt to cross this product. Contact with the sticky surface prevents the insect from crawling further.

Storage Instructions:

Store in a dry area
Caution:

Keep out of the reach of children

Safety Warnings:

If accidental contact is made with sticky material, surface contacted can be easily cleaned with normal hand cleaner.