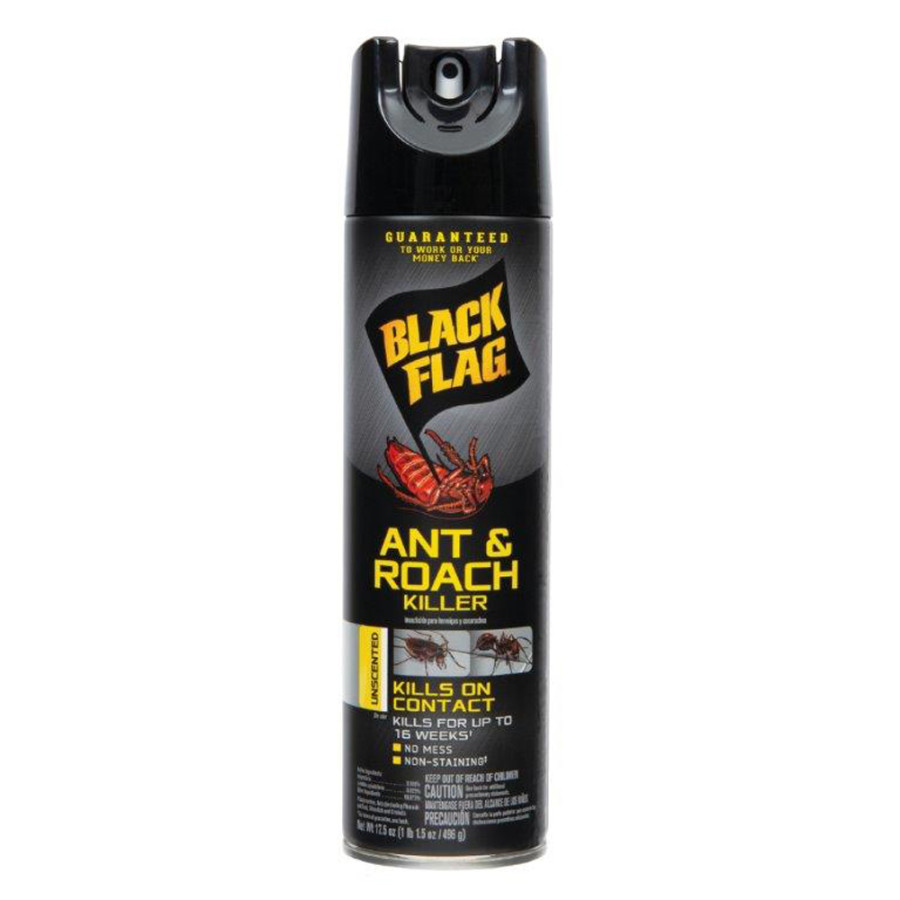 Form:

Liquid Ready to Use

Manufacturer:

UNITED INDUSTRIES CORPORATION

Pet Safe:

No

Private Label:

No

Size:

17.5 Ounces

Style:

Unscented

Target Pests:

Ants, Black Widow Spiders, Brown Dog Ticks, Carpenter Ants, Carpet Beetles, Crickets, Firebrats, Fleas, Roaches, Silverfish
Provides effective control of common household insects, please see label for complete list. For best results, spray directly on insects. For up to 3 months residual control of German cockroaches, spray areas along baseboards, under sinks, refrigerators, stoves, dishwashers, and other places where roaches live and hide. Kills on contact no mess and non staining. Unscented.
Additional Features
Ingredients
Instructions
Safety
Warranty
SDS
Product Gross Weight:

1.350 lb

Product Net Weight:

1.000 lb

Product Height:

9.690 in

Product Length:

2.620 in

Product Width:

2.620 in

Packaging Type:

Bottle

Recommended For:

Appliances; Behind Baseboards; Cabinets; Pipes and Plumbing; Refrigerators; Sinks; Stoves; Window Frames
Ingredients:

Imiprothrin; Lambda-cyhalothrin_x000D_

Active Ingredients:

Imiprothrin; Lambda-Cyhalothrin
Primary Usage:

Kills Ant, Roach

Application Method:

Spray

Use Instructions:

Shake well before using. Spray surfaces until wet, moving the spray rapidly to prevent excessive wetting and waste of product. Point spray away from people, pets and plants. Do not use as a room spray. Do not allow the spray to contact food or food-contacting surfaces. Exposed food should be covered or removed before application. Thoroughly wash dishes, utensils and countertops with soap and water if they are sprayed with this product. Do not allow people or pets to contact treated surfaces until spray has dried. Remove pets and cover aquariums before spraying.

Storage Instructions:

Store in cool, dry area
Caution:

Keep out of the reach of children

First Aid Measures:

If in Eyes: Hold eye open and rinse slowly and gently with water for 15-20 minutes. Remove contact lenses if present after the first five minutes then continue rinsing eye. Call a Poison Control Center or doctor for treatment advice. Have the product container with you when calling a Poison Control Center or doctor or going for treatment.

Safety Warnings:

Avoid contact with eyes or clothing. Causes moderate eye irritation. Wash thoroughly with soap and water after handling and before eating, drinking, chewing gum, using tobacco. Do not use or store near heat or open flame.
Warranty Description:

Money Back Guarantee