Pennington Ultra WasteFree Nuts & Fruit Bird Food 14ea/2.5 lb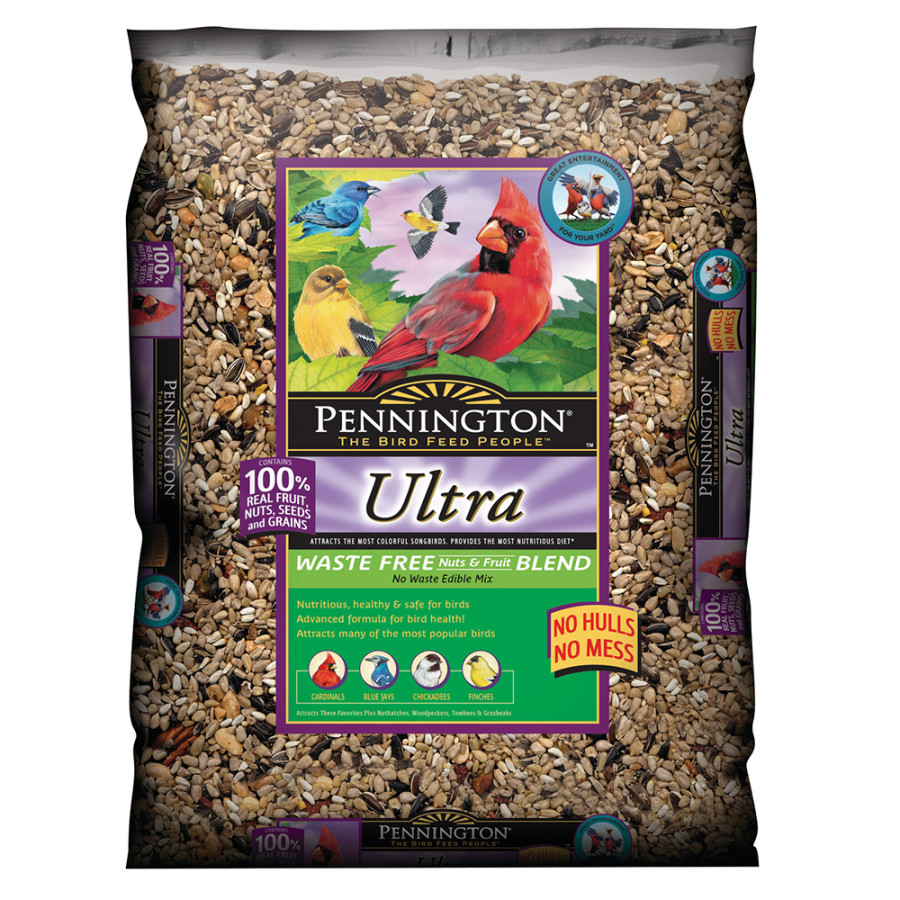 Animal Category:

Cardinal, Chickadee, Finch, Grosbeak, Junco, Nuthatch, Woodpecker

Flavor:

Fruit

Manufacturer:

Central Garden and Pet

Private Label:

No

Size:

2.5 Pounds
Pennington Ultra Waste Free Nuts and Fruit Blend, the premium mix of quality hulled seeds, shelled nut and fruit pieces, attracts a wider range of native songbirds. This nutrient fortified blend is perfect for year-round feeding without the mess. Attracts Cardinals, Chickadees, Finches, Grosbeaks, Nuthatches, Woodpeckers and Juncos.
Additional Features
Allergen Information
Ingredients
Instructions
Guaranteed Analysis
Product Gross Weight:

2.55 lb

Product Net Weight:

2.5 lb

Product Height:

11.0 in

Product Length:

1.25 in

Product Width:

9.0 in

Flavor:

Fruit
Allergen Information:

Contains peanuts and/or tree nuts
Ingredients:

Fruit Nuts; Hulled Seed; Shelled Nuts; Grains
Feeding Instructions:

Place bird seed into feeder and hang feeder approximately five feet above ground.
Calcium (max):

1.5 %

Calcium (min):

0.25 %

Crude Fat (min):

20 %

Crude Fiber (max):

10 %

Crude Protein (min):

15 %

Iodine (min):

0.0000003 IU/kg