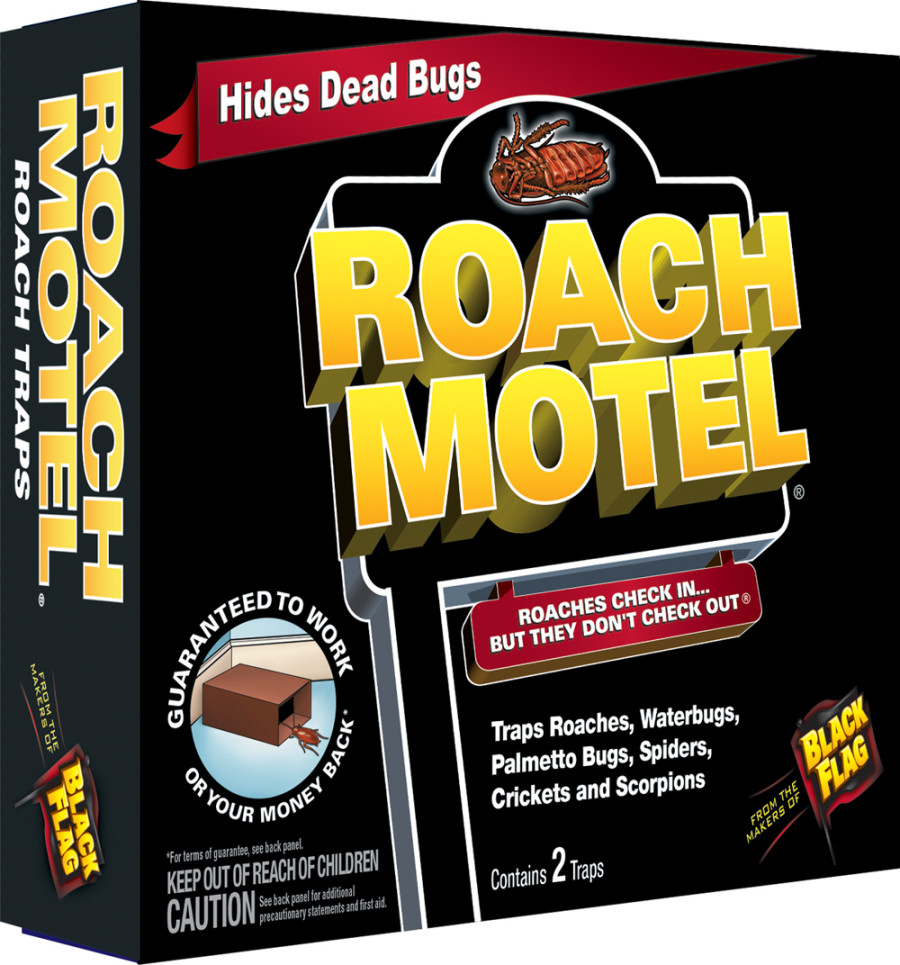 Manufacturer:

UNITED INDUSTRIES CORPORATION

Private Label:

No

Size:

2 Pack

Target Pests:

Crickets, Palmetto Bugs, Roaches, Scorpions, Spiders, Waterbugs
Black Flag Roach Motel provides a solution to roach infestations in your home and also traps waterbugs, palmetto bugs, spiders and scorpions continuously for up to four months. . Hides dead bugs.
Additional Features
Instructions
Safety
Warranty
SDS
Product Gross Weight:

0.170 lb

Product Net Weight:

0.170 lb

Product Height:

5.120 in

Product Length:

1.870 in

Product Width:

5.870 in

Packaging Type:

Box

Recommended For:

Home
Primary Usage:

Kills Roach

Use Instructions:

Remove traps from wrapper. Place in corners, along walls, under sinks, in cabinets or behind appliances where roaches and other crawling bugs live and hide. Allow three to four days to work. If trap is empty, move to another location. Since traps will contain insects, children should not handle them. When trap is full, flip trap over. Discard in trash when both sides are full.
Caution:

Keep out of the reach of children

Safety Warnings:

Avoid contact with the adhesive inside this product because it is very sticky. If any adhesive gets on your skin, rub gently with vegetable oil, then wash with soap and water.
Warranty Description:

Money Back Guarantee