Pennington All Purpose Fertilizer 10-10-10 1ea/50 lb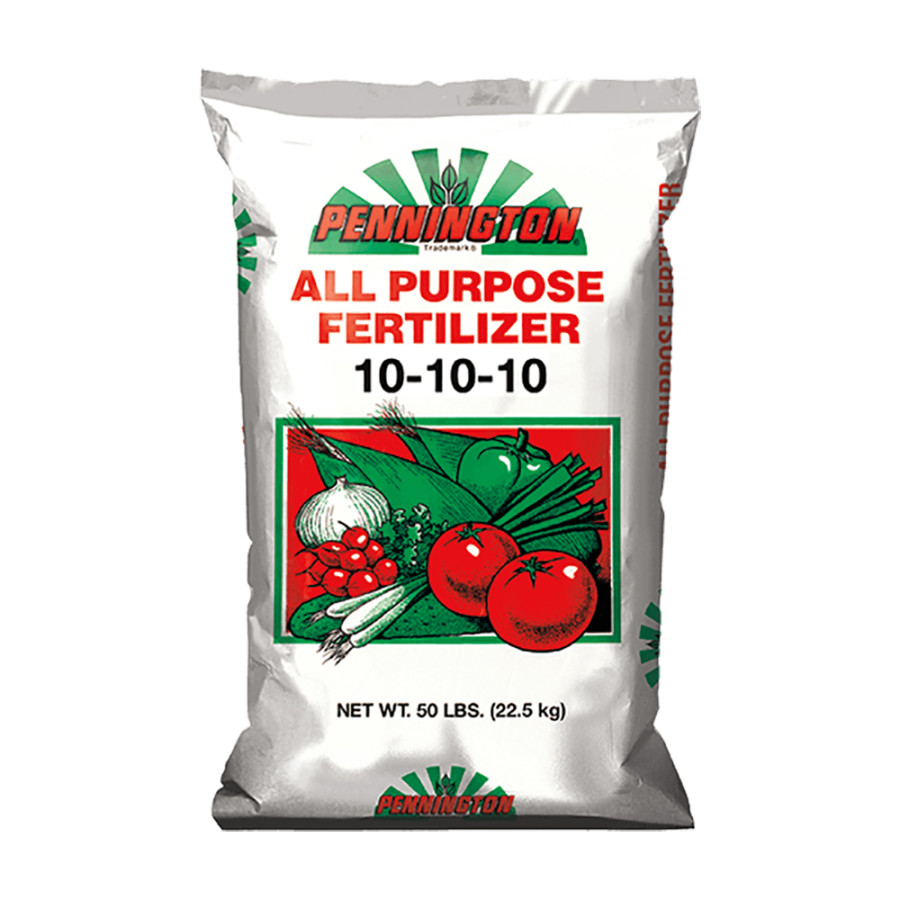 Form:

Granules

Manufacturer:

Central Garden and Pet

Pet Safe:

Yes

Private Label:

No

Professional:

No

Size:

50 Pounds

Usage Sites:

Lawn, Shrubs, Trees, Vegetable Garden
Commodity Bag
All purpose fertilizerUse on trees, shrubs, and lawnsNPK 34-0-0
Additional Features
Product Label
Ingredients
Instructions
Safety
SDS
Product Gross Weight:

50.500 lb

Product Net Weight:

50.000 lb

Product Height:

25.750 in

Product Length:

4.250 in

Product Width:

17.625 in

Packaging Type:

Bag

Recommended For:

Lawns; Shrubs; Trees; Vegetable Gardens
Ingredients:

Mallet

Active Ingredients:

Imidacloprid

Nitrogen (N) Content:

10

Phosphorus (P) Content:

10

Potassium (K) Content:

10
Application Method:

Granular

Use Instructions:

Apply this product uniformly over the area being treated with typical granular application equipment. Both drop-type and rotary-type spreaders may be used to apply this product. Avoid the use of spreaders which would apply the material in narrow, concentrated bands. It is recommended that all spreader equipment be calibrated at the time of application to achieve the desired application rate. Applications of this product cannot exceed a total of 200 pounds (0.4 pound of active ingredient) per acre per year.

Storage Instructions:

Store in a cool, dry place and in such a manner as to prevent cross contamination with other pesticide, fertilizers, food or feed. Store in original containers an out of the reach of children, preferably in a locked storage area.
Caution:

Keep out of reach of children

First Aid Measures:

If Inhaled: If breathing is difficult, remove person to fresh air and keep at rest in a position comfortable for breathing. Call a physician if symptoms occur.If on Skin: Wash skin with soap and water. If irritation develops and persists, get medical attention.If in Eyes: Rinse cautiously with water for several minutes. Remove contact lenses, if present and easy to do. Continue rinsing. Call a poison control center or doctor for treatment advice.If Ingested: First aid is not expected to be necessary if material is used under ordinary conditions and as recommended.

Safety Warnings:

Avoid contact with skin, eyes or clothing. Wash thoroughly with soap and water after handling and before eating, drinking, chewing gum or using tobacco.