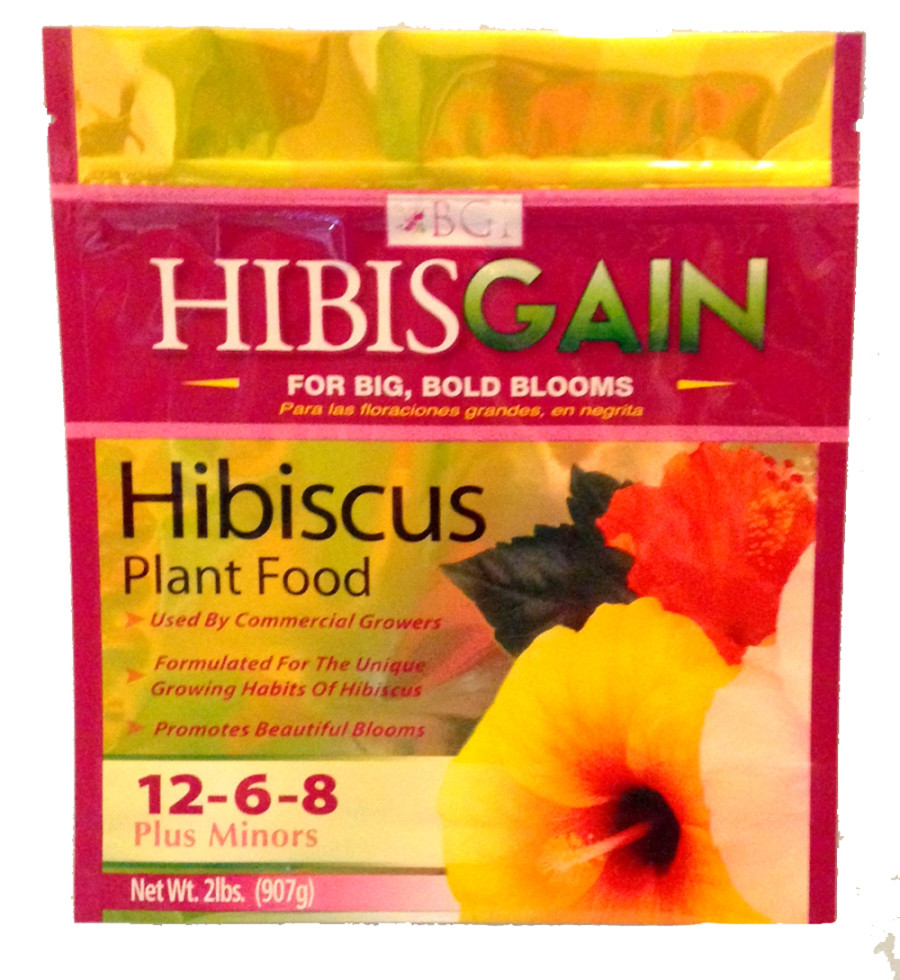 Form:

Granules

Hydroponic Use:

No

Made in USA?:

Yes

Manufacturer:

BOUGAINVILLEA GROWERS INTL

Natural:

No

Organic:

No

Pet Safe:

No

Private Label:

No

Size:

2 Pounds

Style:

12-6-8

Usage Sites:

Flower Garden
HibisGain is the perfect mix for more than just your Hibiscus; our 12-6-8 formula is a great contender as an all-purpose plant food. High nitrogen and plenty of minor nutrients makes this blend perfect for every day gardening, and the extra boost your Hibiscus needs. The key to success with heavy-feeding hibiscus plants is to feed lightly and often. Hibiscus should be fed at least once a month throughout the growing season, and the schedule should be kept up regularly. Remember that numerous light applications of Hibisgain are always better than a few heavy applications.
Additional Features
Ingredients
Instructions
Safety
SDS
Other Documents
Product Gross Weight:

2.050 lb

Product Net Weight:

2.000 lb

Product Height:

8.000 in

Product Length:

3.000 in

Product Width:

7.000 in

Packaging Type:

Bag

Recommended For:

Flowers; Hibiscus
Active Ingredients:

Total Nitrogen (N) 12.0%; Available Phosphate (P2O5) 6.0%; Soluble Potash (K2O) 8.0%

Nitrogen (N) Content:

12

Phosphorus (P) Content:

6

Potassium (K) Content:

8
Application Method:

Sprinkle

Application Season:

All-Season

Storage Instructions:

Store in a cool, dry area.
Caution:

Keep out of the reach of children and pets

First Aid Measures:

If in Eyes: Flush eyes with water for at least 15 minutes, holding the eyelids apart. If irritation persists, seek medical attention.If Swallowed: If conscious, give 2 to 4 glasses of water to drink and then induce vomiting by touching back of throat with finger. Seek medical attention.If on Skin: Wash affected areas promptly with soap and water. Remove any contaminated clothing and launder before reuse.If Inhaled: Move to fresh air. If breathing is difficult, seek medical attention.

Safety Warnings:

Avoid contact with eyes, skin and clothing. Follow good hygiene and housekeeping practices.