Tenax Hortonova Trellis Net White 1ea/42Inx328 ft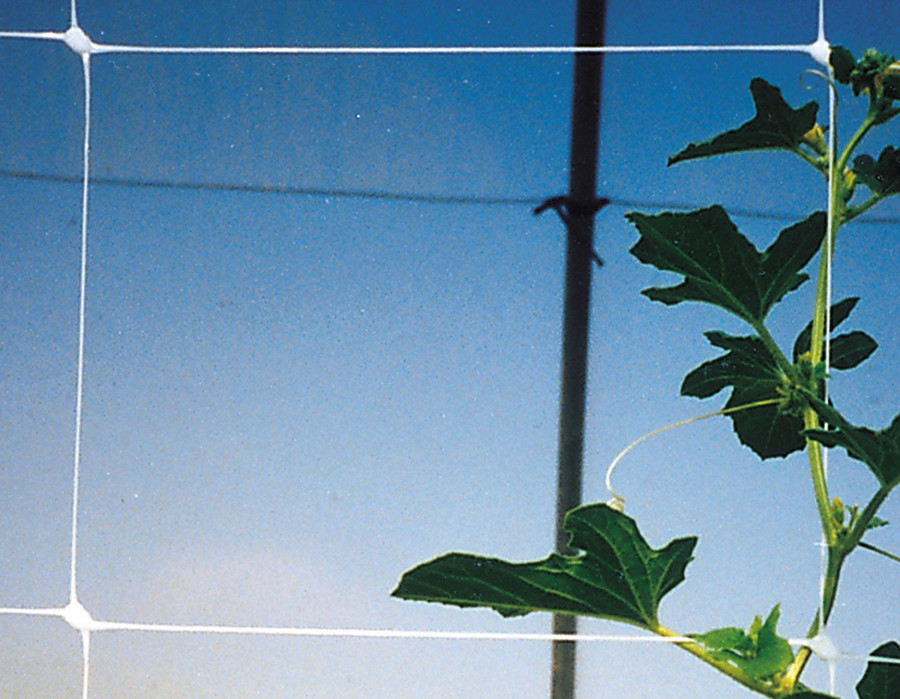 Color:

White

Hydroponic Use:

Yes

Manufacturer:

TENAX CORPORATION

Primary Materials:

Polypropylene

Private Label:

No

Size:

42Inx328 Feet

Usage Sites:

Flower Garden
Tenax Hortonova Trellis Net is the most effective and economical way to support climbing vegetables and heavy crops. Tenax Hortonova Trellis is a resistant but lightweight stretchable between and over gardens, flower beds or hydroponic systems. Tenax Hortonova Trellis Net facilitates the orderly growth of lush vegetables, rich foliage and beautiful flowering plants.
Additional Features
Instructions
Other Documents
Bar/Wire/Mesh Spacing:

5.9" x 5.9" Mesh Spacing

Product Gross Weight:

2.300 lb

Product Net Weight:

2.100 lb

Product Height:

5.000 in

Product Length:

36.000 in

Product Width:

20.000 in

Environment:

Outdoor
Assembly Instructions:

Install TENAX HORTONOVA mesh for climbing plants by vertically fastening it to posts along a row where plants will grow. Place posts about 10-15 feet apart from each other. Stretch a metal wire at the top to fasten the net. Fix the metal wire to the ground using U STAPLES. Unroll and stretch the net for climbing plants along the structure and fasten it. Keep the net slightly raised from the ground to allow plants to develop by grabbing the mesh and climbing on it. Fasten the mesh to the metal wire, placed at the top, with PVC STRETCH TIE. Fasten the net to the wooden posts using STAPLES. Fix the net to the ground with U STAPLES.

Use Instructions:

Suspend above the ground so plants can be supported as they grow upwards through mesh. Use as a crop support trellis for vegetable and flowering plants. Use in hydroponic systems for plant support. Use in container gardens, flower beds or planters as a planting support trellis.