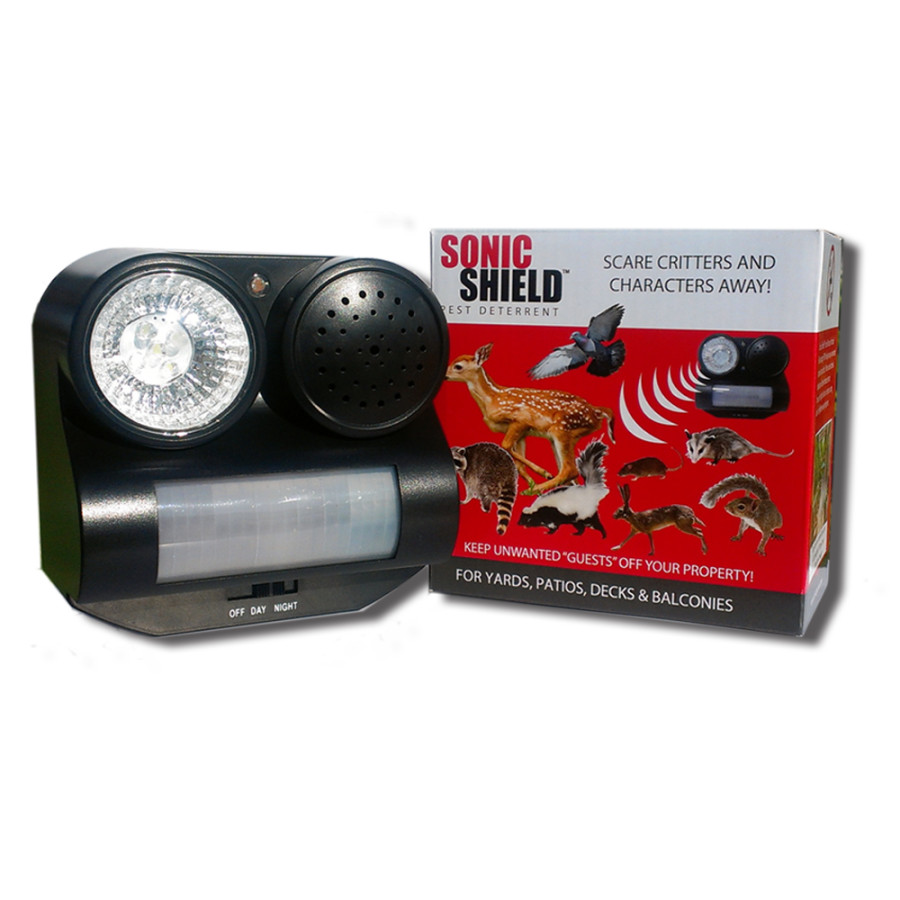 Made in USA?:

Yes

Manufacturer:

BIRD B GONE INC

Private Label:

No

Product Type:

Deterrent

Size:

2.75In X 5In X 5 Inches

Target Pests:

Birds, Deer, Rabbit, Raccoon, Rat, Skunk
Bird B Bone Sonic Shield pest repellent features a motion sensor that triggers a loud dog bark and flashing LED light when a pest crosses its path. The unit is small, portable, and operates on four AA batteries (not included). Place the product where you are having problems with birds and pests and watch them flee the area! This pest deterrent is the perfect choice when you have a variety of pests, many of which cannot hear ultrasonic noises. Bird B Bone Sonic Shield pest repellent offers two protection modes. Day-time mode scares birds away through the combination of loud dog bark sounds and flashing LED lights. Night time mode is for use in areas where night time noise is discouraged and utilizes the flashing LED light feature to scare the animals and birds from the area.
Product Gross Weight:

0.900 lb

Product Net Weight:

0.900 lb

Product Height:

5.000 in

Product Length:

5.000 in

Product Width:

3.000 in

Environment:

Outdoor