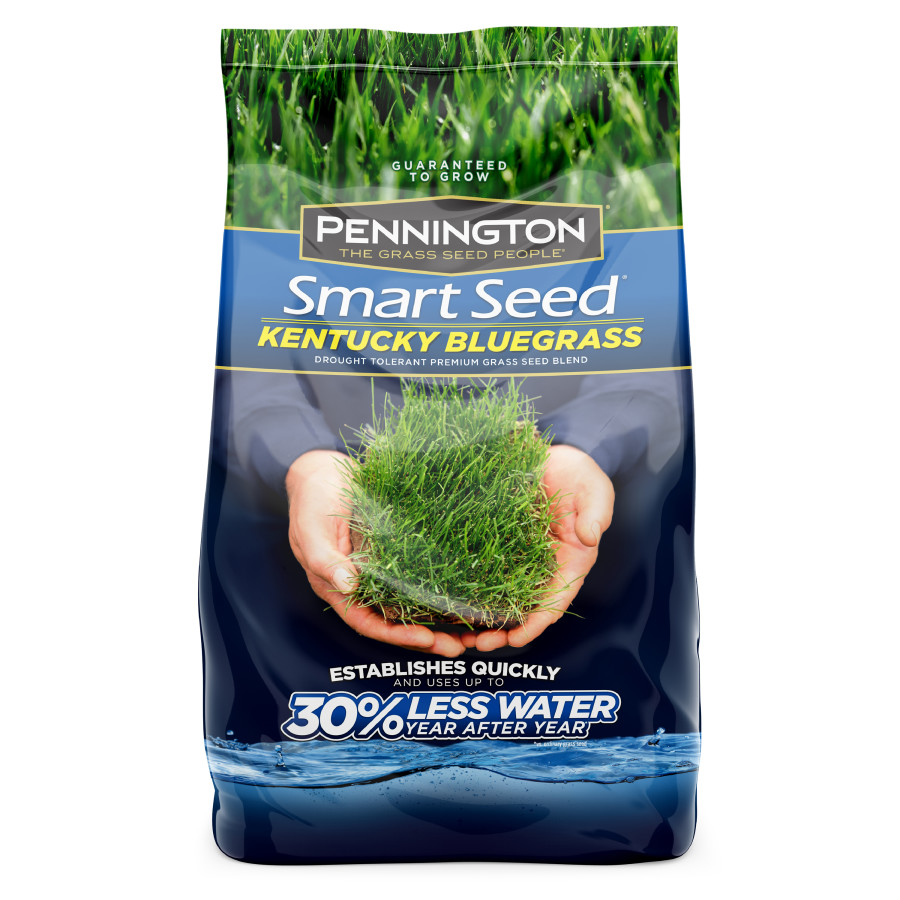 Grass Type:

Kentucky Bluegrass

Manufacturer:

Central Garden and Pet

Max Coverage Area:

2000

Planting Climate Zones:

1, 2, 3, 4, 5, 6, 7, 8

Planting Region:

Northwest

Planting Season:

Early Spring, Fall

Private Label:

No

Professional:

Yes

Size:

3 Pounds
Self-spreading, perennial grass seed. Smart Seed will use 30% less water year after year. Covers up to 2,000 sq. ft. with 10-21 day seed germination.
Produces one of the highest-quality, most desirable looking lawns
Aggressively self-spreading grass
Reproduces by seed and spreads by underground stolons
Naturally more disease- and insect-resistant than other grass varieties
Cool-season perennial grass
Contains Pennington's exclusive Penkoted technology
Additional Features
Ingredients
Instructions
Planting Specifications
Product Gross Weight:

3.142 lb

Product Net Weight:

3.0 lb

Product Height:

11.0 in

Product Length:

3.0 in

Product Width:

7.5 in

Packaging Type:

Bag

Plant Life Cycle:

Perennial

Seeding Depth:

no more than 1/4"

Seeding Rate:

New Lawns: 3 lbs/1,000 sq ft; Overseeding: 1 1/2 lbs/1,000 sq ft
Use Instructions:

BARE SPOTS/NEW GRASS: Remove debris, then rake the soil to loosen and smooth the top layer. OVERSEEDING/THIN AREAS: Same instructions as above but start by mowing existing grass as short as possible. APPLY: Spread the seed evenly using a drop, rotary or hand-held spreader according to the settings below. Lay down a starter fertilizer to help the seedlings grow healthy and strong. Rake gently to work your seed & fertilizer into the soil. WATER: Keep the soil moist! Water daily (twice a day if you have to) until grass sprouts and reaches about 3" tall. After establishment, Smart Seed premium grade grass seed will require up to 30% less water year after year vs. ordinary seed.
Days to Maturity:

10-21 days

Disease Resistance:

High

Drought Tolerance:

Medium

Light Requirement:

Full sun to medium shade (4-8 hrs of sun)

Mowing Height:

2"-3"

Shade Tolerance:

Moderate

Sun Tolerance:

High

Traffic Tolerance:

Excellent