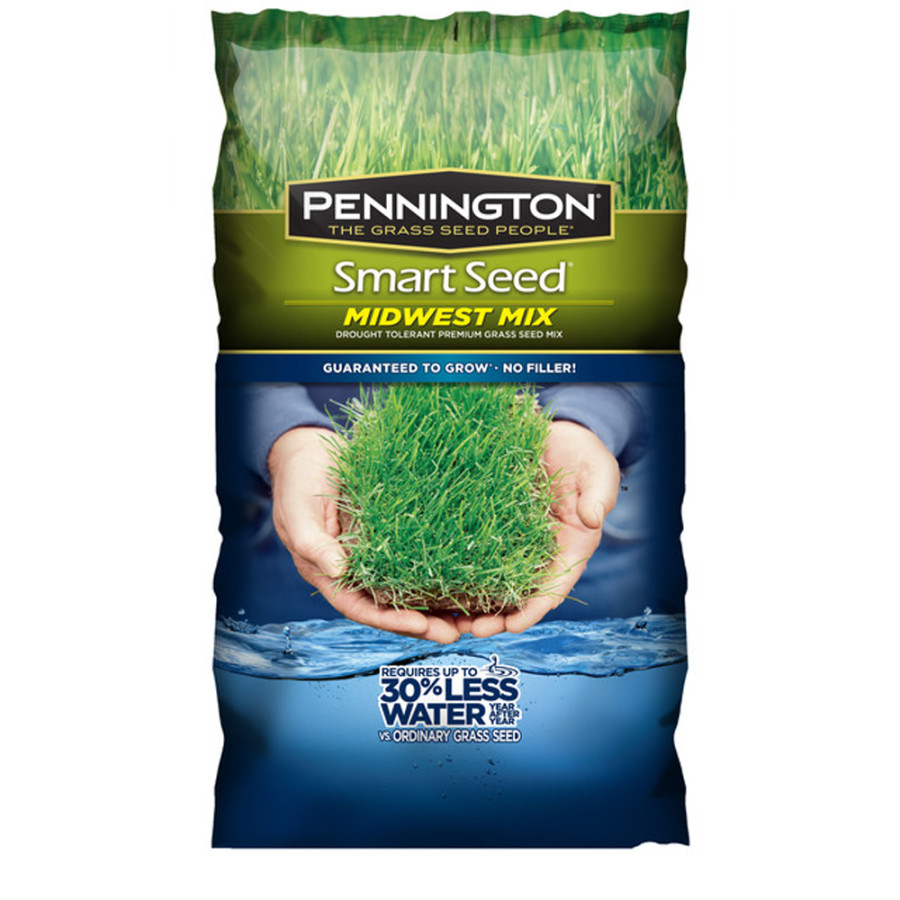 Manufacturer:

Central Garden and Pet

Max Coverage Area:

1000

Planting Region:

Midwest, Northeast

Planting Season:

Cool Season

Private Label:

No

Size:

3 Pounds
Ideal for sunny to moderately shady areas. Smart Seed will use 30% less water year after year. Covers up to 2,300 sq. ft. with 7-14 day seed germination.
Additional Features
Ingredients
Instructions
Planting Specifications
Product Gross Weight:

3.142 lb

Product Net Weight:

3.000 lb

Product Height:

11.000 in

Product Length:

3.000 in

Product Width:

7.500 in

Insect Resistance:

Medium

Plant Life Cycle:

Perennial

Seeding Depth:

1/4 in
Ingredients:

PRG; Fescue

Phosphorus (P) Content:

0

Potassium (K) Content:

0
Use Instructions:

PrepareRemove debris, then rake the soil to loosen and smooth the top layer. ApplySpread the seed evenly using a spreader. For new lawns, apply a starter fertilizer. Rake gently to work your seed & fertilizer into the soil.WaterThis is the most important step. Keep the soil moist by Watering daily (twice a day if you have to) until grass sprouts and reaches about 3 tall.
Days to Maturity:

7-14 days

Disease Resistance:

Medium

Drought Tolerance:

Medium

Light Requirement:

Full Sun to Medium Shade (4-8 hrs sun)