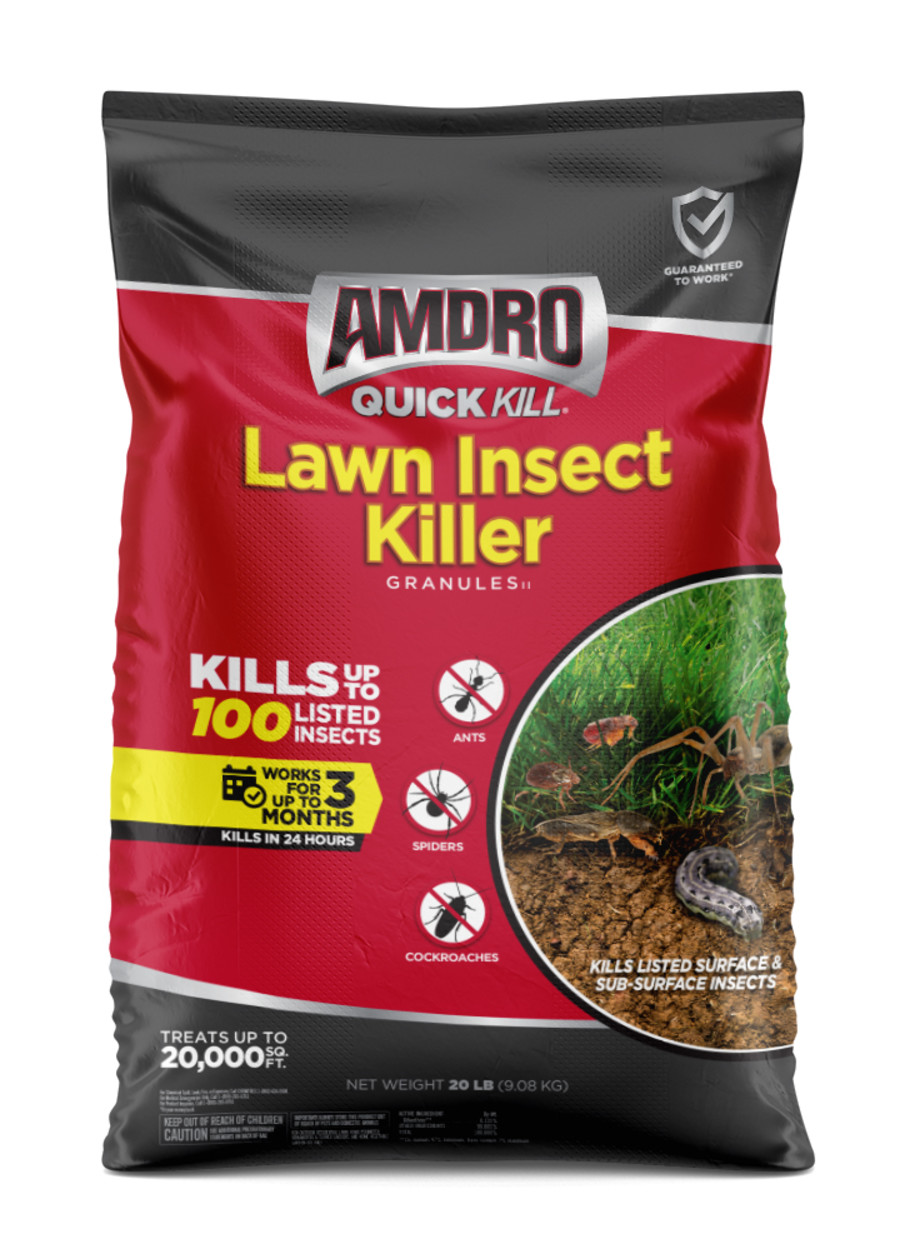 Form:

Granules

Manufacturer:

Central Garden and Pet

Max Coverage Area:

20000

Private Label:

No

Professional:

No

Retail Display:

None

Size:

20 Pounds

Target Pests:

Ants, Centipedes, Chiggers, Cockroaches, Crickets, Earwigs, Fleas, Ground Beetle, Grubs, Ladybeetles, Silverfish, Spiders, Ticks

Usage Sites:

Lawn
These easy-to-use granules will get you back to enjoying your yard in no time. The soil-penetrating formula kills lawn-damaging insects like grubs and mole crickets below the surface. It also kills surface insects like ants, spiders, fleas and ticks. Spread it over your entire lawn to kill listed pests in just 24 hours and keep them away for up to 3 months.
Kills in 24 hours
Keeps insects away for up to 3 months
Treats up to 10,000 square feet
Kills insects above and below the ground
Additional Features
Ingredients
Instructions
Safety
SDS
Product Gross Weight:

20.400 lb

Product Net Weight:

20.000 lb

Product Height:

20.500 in

Product Length:

5.500 in

Product Width:

15.500 in

Packaging Type:

Bag
Application Method:

Sprinkle

Use Instructions:

Use a push or handheld spreader to apply these granules evenly at a rate of 1 - 2 pounds per 500 square feet, according to label directions. Lightly water the treated area immediately after application to aid in control.

Storage Instructions:

Keep out of reach of children. Always store this product out of reach of pets and domestic animals.; Keep container tightly closed. Keep away from heat, hot surfaces, sparks, open flames and other ignition sources. No smoking. Store in original container. Store in a well-ventilated place. Keep cool.
Caution:

Harmful if absorbed through the skin, Avoid contact with skin, eyes or clothing. Wash thoroughly with soap and water after handling and before eating, drinking, chewing gum, using tobacco or using the toilet. Remove and wash contaminated clothing before use.

First Aid Measures:

IF ON SKIN OR CLOTHING: Take off contaminated clothing. Rinse skin immediately with plenty of water for 15-20 minutes. Call a poison control center or doctor for treatment advice.

Safety Warnings:

Keep out of reach of children.; Avoid contact with skin, eyes and clothing. Avoid dust formation and breathing dust.