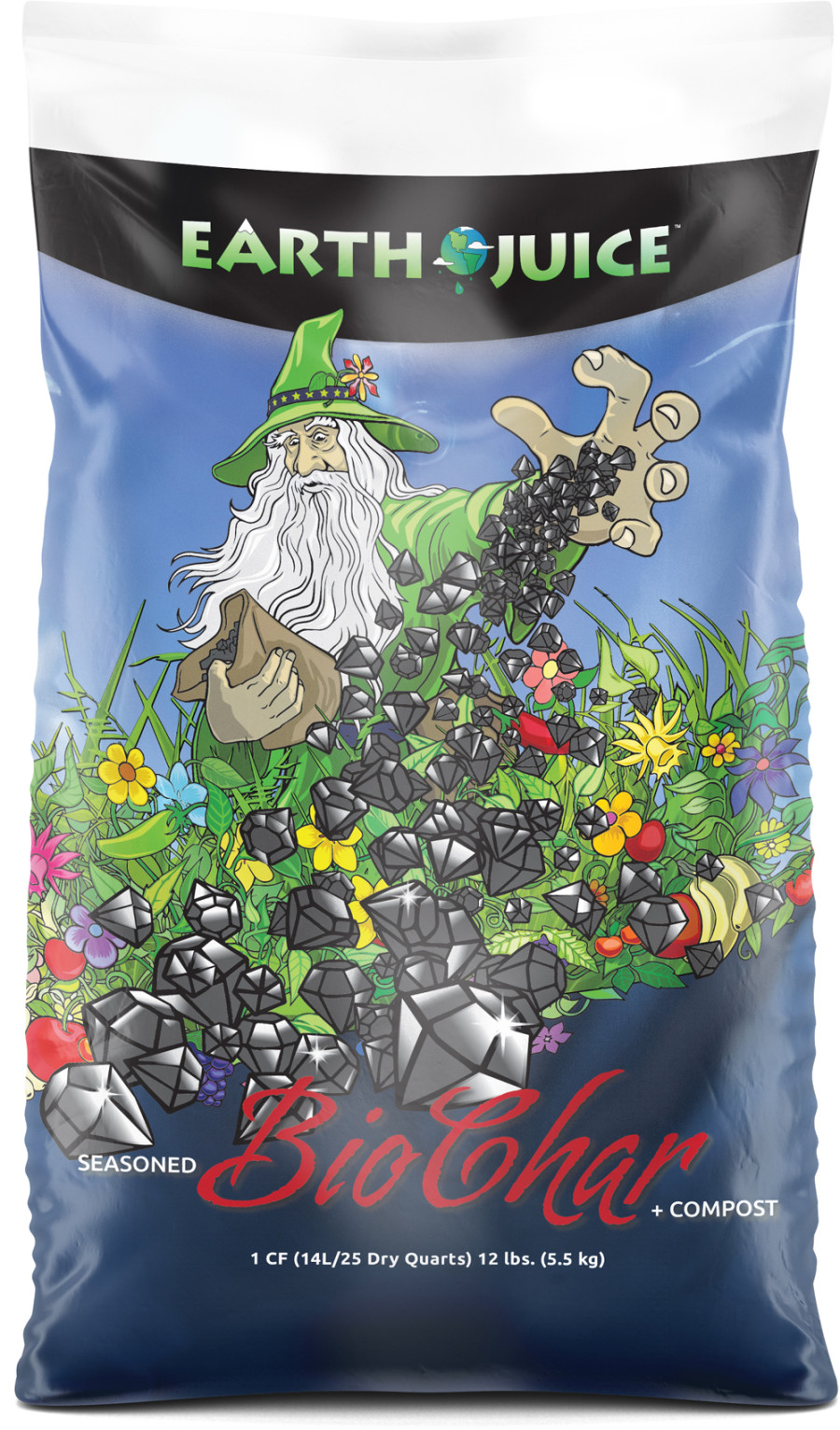 Hydroponic Use:

Yes

Manufacturer:

Central Garden and Pet

Natural:

Yes

Organic:

Yes

Private Label:

No

Size:

12 Pounds

Usage Sites:

Flower Garden, Vegetable Garden
Pre-Composted BioChar that promotes beneficial bacterial and fungi growth, improving soil biological productivity and conditioning. This unique blend aerates compacted soil, increases water holding capacity and promotes soil biodiversity.
Additional Features
Ingredients
Instructions
Safety
SDS
Product Gross Weight:

12.500 lb

Product Net Weight:

12.000 lb

Product Height:

23.000 in

Product Length:

4.500 in

Product Width:

15.000 in

Environment:

Outdoor

Packaging Type:

Bag

Recommended For:

Vegetable Garden; Flower Garden
Ingredients:

Wood Biochar; Composted Green Waste
Use Instructions:

Premix: Prior to planting, blend into the media / soil.Established plants: Apply and work into the top 2-4 inches of media / soil. USE RATESContainers: 1 1/4 Tbsp per gallon of media/soil. Add 1/2 cup per cubic foot of media/soil.Vegetable Gardens: 10 lbs per 1000 sq ft.Establishing Turf: Prior to seeding. Add and work in to the soil 10 lb per 1000 sq ft.

Storage Instructions:

Store in a cool, well-ventilated area away from strong oxidizers and other incompatible materials. Store away from open flames.
First Aid Measures:

Inhalation: Remove to fresh air. If irritation or pulmonary symptoms develop, consult a physician. Skin Contact: Rinse skin with water. Seek medical attention if irritation develops. Eye Contact: Do not rub eyes. Immediately flush with plenty of running cool to lukewarm water, holding eye lids open to assure thorough rinsing. Get medical attention if irritation persists.

Safety Warnings:

Avoid contact with eyes. Avoid creating and breathing dusts. Wear protective clothing and equipment as described in Section 8. Use only with adequate ventilation. Minimize the generation and accumulation of dust.Keep dust away from open flames, hot surfaces and sources of ignition. Follow good housekeeping practices to keep surfaces, including areas overhead such as piping, drop ceilings, ductwork, etc. free from settled dust. Dry powders can build static electricity charges when subjected to friction of transfer and in mixing operations. Provide adequate precautions, such as electrical grounding and bonding, or inert atmospheres.