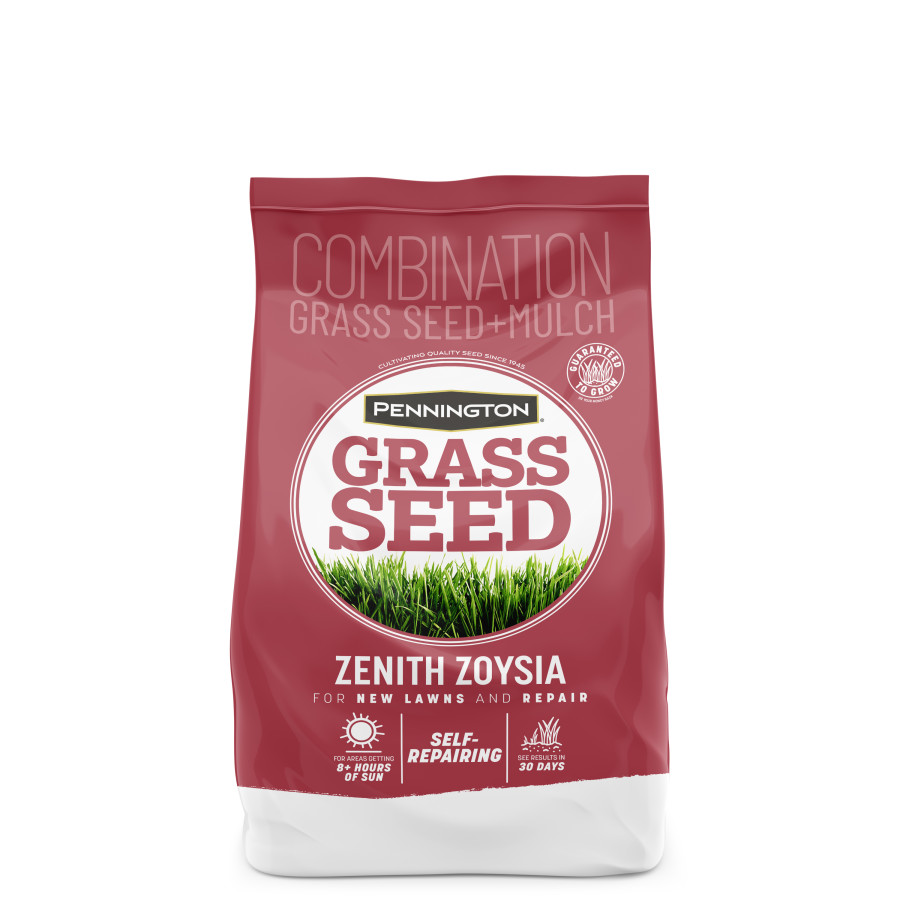 Grass Type:

Zoysia Grass

Manufacturer:

Central Garden and Pet

Max Coverage Area:

1000

Planting Climate Zones:

10, 11, 12, 2, 3, 5, 8, 9

Planting Region:

Southeast, Southwest

Planting Season:

Warm Season

Private Label:

No

Size:

5 Pounds
Additional Features
Ingredients
Instructions
Planting Specifications
Product Gross Weight:

5.155 lb

Product Net Weight:

5.0 lb

Product Height:

16.0 in

Product Length:

3.55 in

Product Width:

7.5 in

Insect Resistance:

Medium

Plant Life Cycle:

Perennial

Seeding Depth:

1/4 in

Seeding Rate:

New Lawns: 5 lbs/1,000 sq. ft.
Use Instructions:

Prepare the Soil Bare Spots and New Lawns: Remove all debris from planting area. Till or rake to loosen top 2" to 3" soil. Rake smooth to create a flat, level planting area. Overseeding and Thin Areas: Mow the lawn as short as possible & remove clippings. Rake thoroughly removing thatch (dead grass) and debris to expose the soil. Aerate lawn if possible to allow better air and water penetration into the soil. Apply 25% - 50% less product than the recommended new lawn rate. Fertilize Planting Area Apply a starter fertilizer at the manufacturer's recommended rate. Lime may need to be added in some areas to ensure proper soil pH levels. Plant the Seed Using a drop-type, rotary or hand-held spreader, apply the seed evenly to avoid skips, overlapping & streaking. Gently rake, working seed into the soil about 1/4". Water Seeded Area Water daily to keep soil moist. Do not allow the top 1/2" of the soil to become dry until seedlings have completely emerged. once grass becomes established, reduce watering to 1/2" twice a week.
Days to Maturity:

21-30 days

Disease Resistance:

Medium

Drought Tolerance:

High

Light Requirement:

Full Sun to Partial Shade

Mowing Height:

1 in

Shade Tolerance:

Moderate

Sun Tolerance:

High

Traffic Tolerance:

Excellent