Ironite II by Pennington Mineral Lawn Supplement 1-0-1 1ea/15 lb, 5M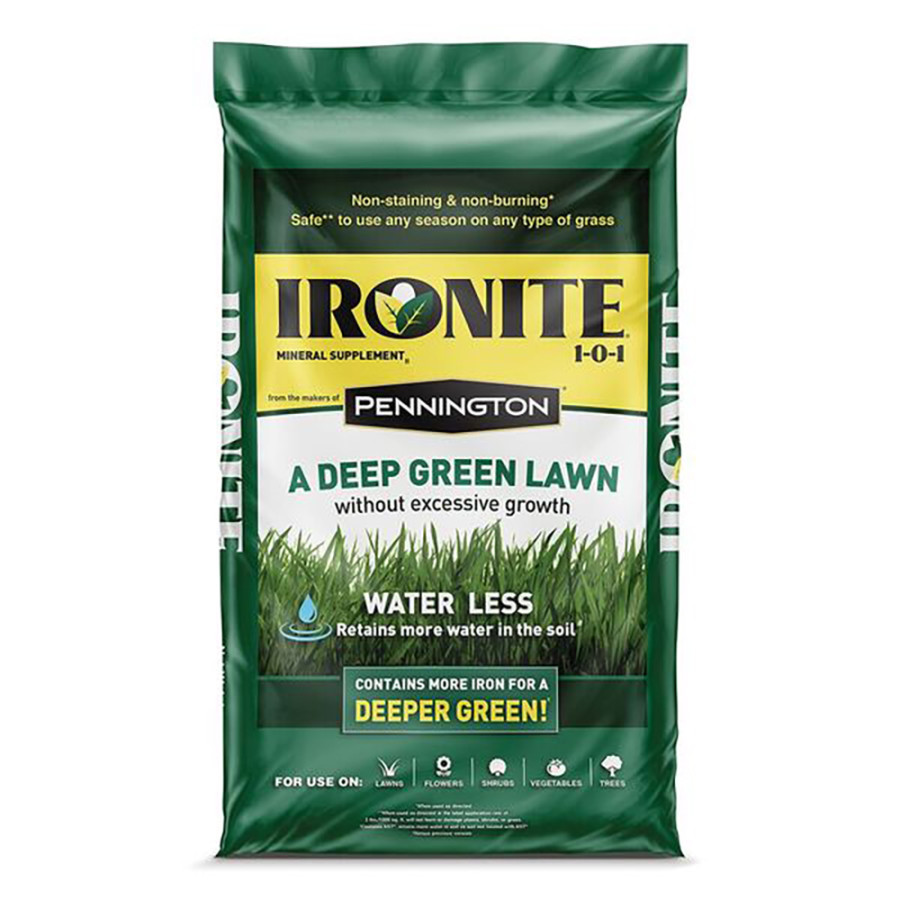 Grass Type:

Bahiagrass, Bermudagrass, Centipede Grass, Chewings Fescue, Dense Shade, Hard Fescue, Jesup Tall Fescue, Kentucky 31 Tall Fescue, Kentucky Bluegrass, Perennial Ryegrass, Spicer Annual Ryegrass, St. Augustine Grass, Sun & Shade, Tall Fescue, Zoysia Grass

Manufacturer:

Central Garden and Pet

Natural:

No

Organic:

No

Private Label:

No

Professional:

No

Size:

15 Pounds, 5M
Ironite granules are a mineral supplement and contain soluble iron, giving your plants a quick greening. Iron based fertilizer specially formulated to turn your yellow lawn green. A deep green without excessive growth. Water less; Retains more water in the soil. Contains more iron for a deeper green. For use on lawns, flowers shrubs, vegetables, and trees. Non-staining & non-burning. Safe to use any season on any type of grass.
Additional Features
Product Label
Ingredients
Instructions
SDS
Product Gross Weight:

15.300 lb

Product Net Weight:

15.000 lb

Product Height:

16.000 in

Product Length:

3.000 in

Product Width:

12.500 in
Ingredients:

Anionic Polyacrylamide
Application Method:

Granular

Application Season:

All-Season

Use Instructions:

For best results on lawns, use 4 times per year as a supplement to your regular fertilizer program.Apply according to rates provided on the product package, not to exceed 10 lawn applications per year.