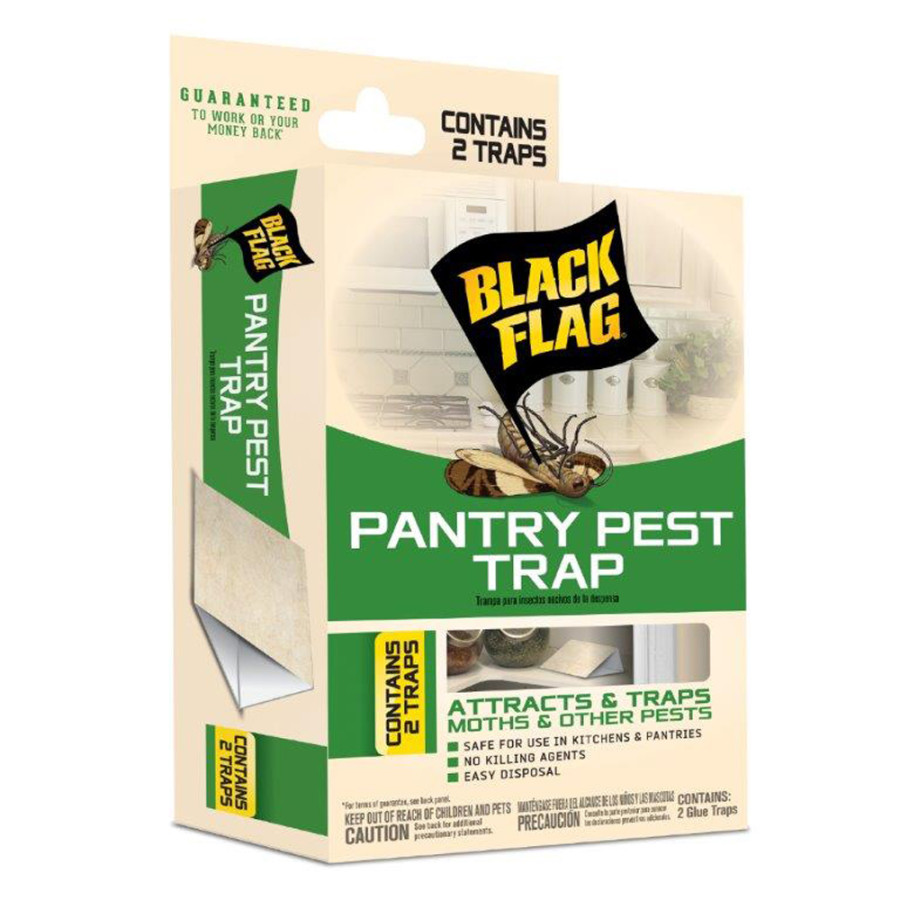 Form:

Glue

Manufacturer:

UNITED INDUSTRIES CORPORATION

Pet Safe:

No

Private Label:

No

Size:

2 Pack

Target Pests:

Moths
The Pantry Pest Trap attracts and traps flour moths such as Indian meal moths, seed moths, raisin moths, almond moths and tobacco moths. The Pantry Pest Trap is ideal for kitchen cabinets or other food storage areas.
Additional Features
Product Label
Instructions
Safety
Warranty
SDS
Product Gross Weight:

0.130 lb

Product Net Weight:

0.130 lb

Product Height:

6.750 in

Product Length:

2.560 in

Product Width:

4.000 in

Packaging Type:

Box

Recommended For:

Kitchen; Pantry
Primary Usage:

Kills Moths

Use Instructions:

Place assembled trap in areas near pantry pest infestations. Avoid direct sunlight exposure and water for best results. Check trap weekly and replace if full.

Storage Instructions:

Store in cool, dry area
Caution:

Keep out of the reach of children

Safety Warnings:

Wash thoroughly with soap and water after handling traps.
Warranty Description:

Money Back Guarantee