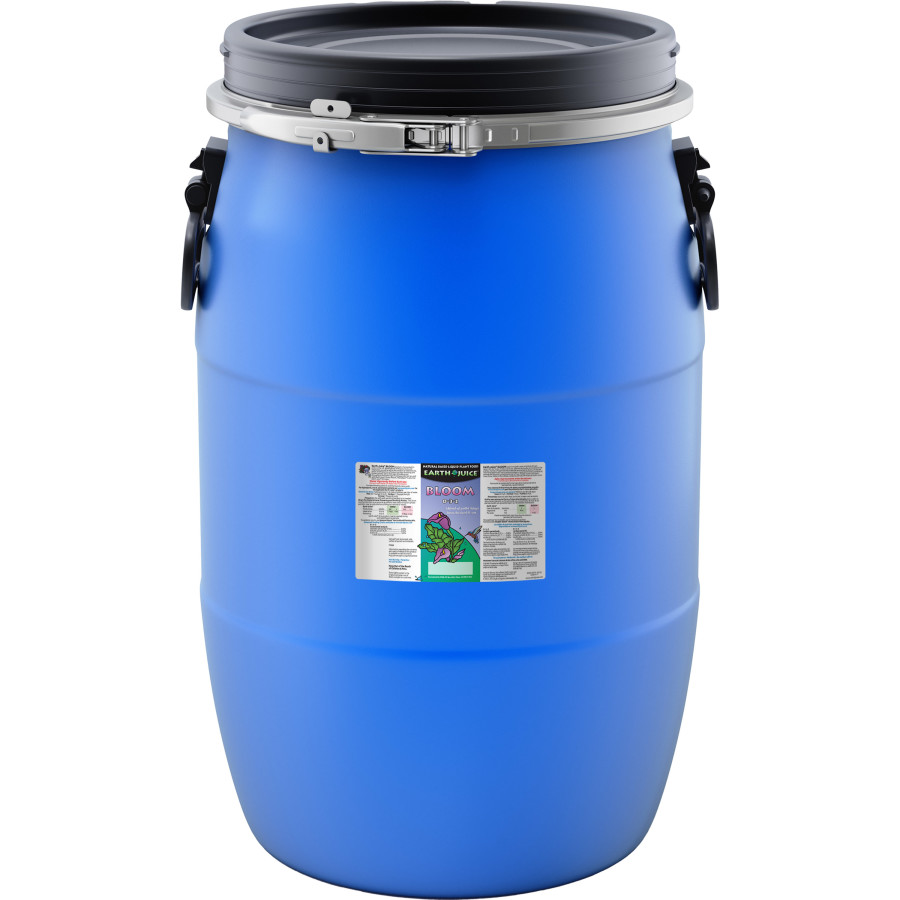 Form:

Liquid Concentrate

Hydroponic Use:

Yes

Manufacturer:

Central Garden and Pet

Natural:

Yes

Organic:

Yes

Private Label:

No

Professional:

No

Size:

55 Gallons

Usage Sites:

Flower Garden, Fruit Garden, Vegetable Garden
World renowned as a premier bloom formula plant food. Earth Juice® Bloom is a natural based liquid fertilizer formulated for indoor/ outdoor blooming plants that will encourage a rich development of flowers, fruit and vegetables, as well as aid in the creation of essential oils, resins and fragrances of flowering and fruiting plants.
Additional Features
Ingredients
Instructions
Safety
SDS
Product Gross Weight:

540.000 lb

Product Net Weight:

540.000 lb

Product Height:

34.500 in

Product Length:

23.000 in

Product Width:

23.000 in

Packaging Type:

Bucket
Ingredients:

0 - 3 - 2Guaranteed analysisAvailable phosphate (P2O5) ................... 3.00%Soluble potash (K2O)................................. 2.00%Sulfur (S)......................................................... 1.00% 1.00% Combined Sulfur (S); Derived from bone meal; kelp (Ascophyllum nodosum); sulfate of potash and molasses.

Nitrogen (N) Content:

0

Phosphorus (P) Content:

3

Potassium (K) Content:

2
Application Method:

Pour; Sprinkle

Use Instructions:

Shake vigorously before each use. Do not add water directly into the bottle.See the usage chart on the label for specific usage.

Storage Instructions:

Store tightly sealed in the original container, out of direct sunlight in a cool area.
Caution:

Keep out of reach of chilren and pets. Causes serious eye irritation. May cause slight skin irritation.

First Aid Measures:

Inhalation: If irritation develops, remove to fresh air. Seek medical attention if symptoms persist.; Skin Contact: Wash skin with soap and water. Seek medical attention if irritation develops.; Eye Contact: If contact occurs, flush eyes with large quantities of water for several minutes, holding the eyelids apart. Get medical attention if irritation persists.; Ingestion: Do not induce vomiting unless directed to by a doctor or physician. Rinse mouth with water. Get medicalassistance by calling a doctor or poison center.

Safety Warnings:

Keep out of reach children and pets.