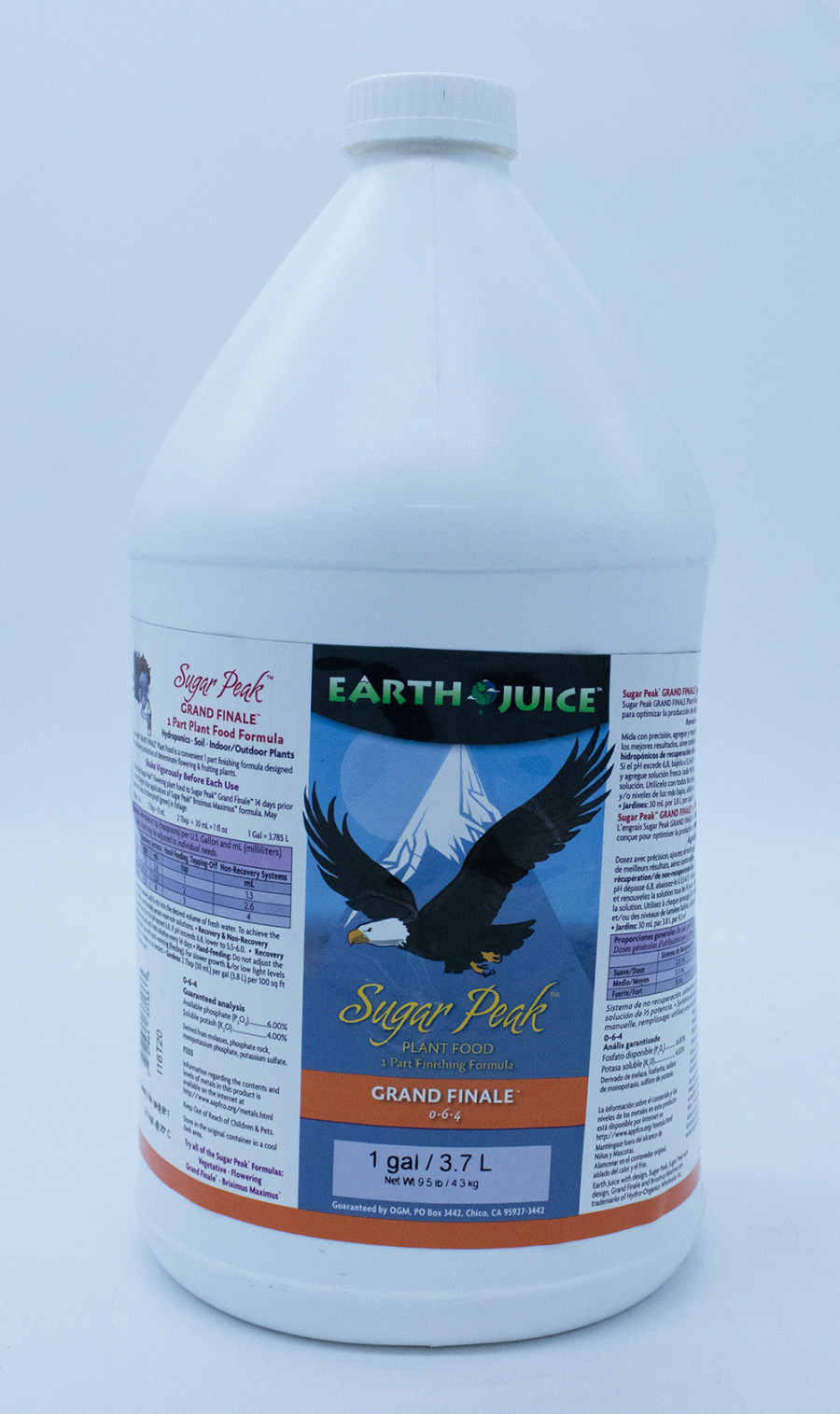 Form:

Liquid Concentrate

Hydroponic Use:

Yes

Manufacturer:

Central Garden and Pet

Natural:

Yes

Organic:

Yes

Private Label:

No

Professional:

No

Size:

1 Gallon

Usage Sites:

Fruit Garden, Vegetable Garden
A "finishing" formula designed to help maximize the production of essential oils, resins, fragrances and yields of determinate flowering and fruiting plants. Generally start using at 14 days prior to harvest.
Additional Features
Ingredients
Instructions
Safety
SDS
Product Gross Weight:

9.800 lb

Product Net Weight:

9.800 lb

Product Height:

10.400 in

Product Length:

6.600 in

Product Width:

1.500 in

Packaging Type:

Bottle
Ingredients:

0-6-4Guaranteed analysisAvailable phosphate (P2O5)............6.00%Soluble potash (K2O).........................4.00%; Derived from molasses; phosphate rock; monopotassium phosphate; potassium sulfate.

Nitrogen (N) Content:

0

Phosphorus (P) Content:

6

Potassium (K) Content:

4
Application Method:

Pour; Sprinkle

Application Season:

Fall

Use Instructions:

Shake vigorously before each use.Dilute Earth Juice products with water according to the table on label for each specific use situation.

Storage Instructions:

Store in the original container in a cool, dark area.
Caution:

Keep out of reach of children and pets.

First Aid Measures:

Eye Contact: Rinse thoroughly with plenty of water, including under the eyelids, for at least 15 minutes and consult a Physician.; Skin Contact: Wash with soap and water.; Inhalation: Move to fresh air. Loosen tight clothing.; Ingestion: Do NOT induce vomiting unless directed to do so by medical personnel. Never give anything by mouth to an unconscious person.

Safety Warnings:

Keep out of reach of children and pets.