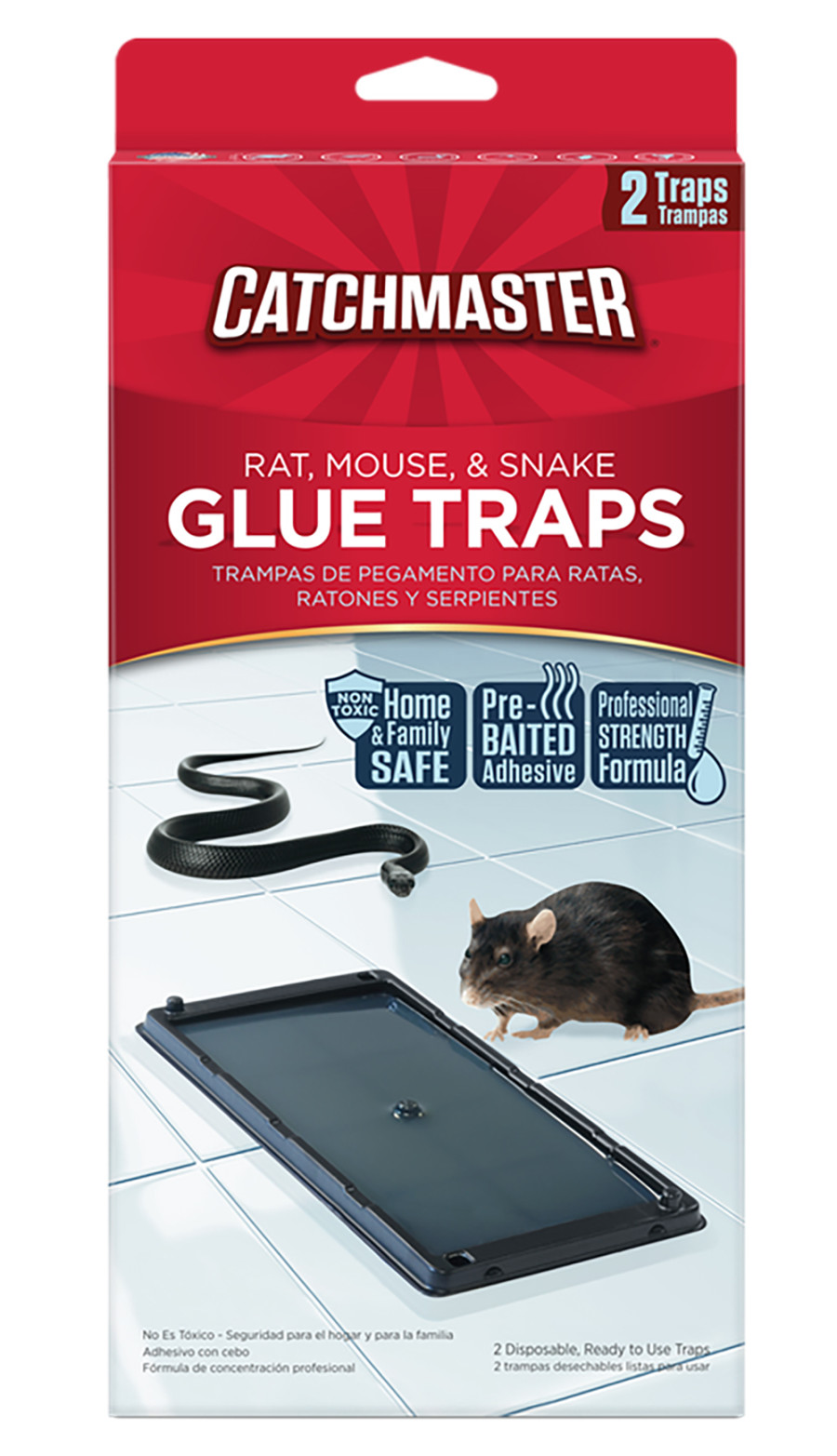 Made in USA?:

Yes

Manufacturer:

AP AND G CO INC

Pet Safe:

Yes

Private Label:

No

Size:

2 Pack

Target Pests:

Mouse, Rat, Snake
Catchmaster Rat & Mouse Glue Traps 2-pack, are made with a reinforced tray base. Glue Traps are a better choise for damp and humid environments like bathroms, kitchens, basements or even attics. Non-toxic, easy to use, disposable traps.
Additional Features
Product Label
Instructions
Safety
Product Gross Weight:

0.490 lb

Product Net Weight:

0.490 lb

Product Height:

10.500 in

Product Length:

0.810 in

Product Width:

5.310 in

Environment:

Indoor

Recommended For:

Along Baseboards; On Floors; Under Sinks
Use Instructions:

Place with glue side face up on floors, against baseboards, walls, or under sinks. Check traps daily or when noise is heard. If there is no catch within 2-3 days, move traps to a new location, where rodents may be hiding.
Caution:

Keep out of the reach of children and pets

First Aid Measures:

In case of contact with adhesive, use vegetable or mineral oil to remove from skin or animals. Use paint thinner for easy clean up on floors and other surfaces.