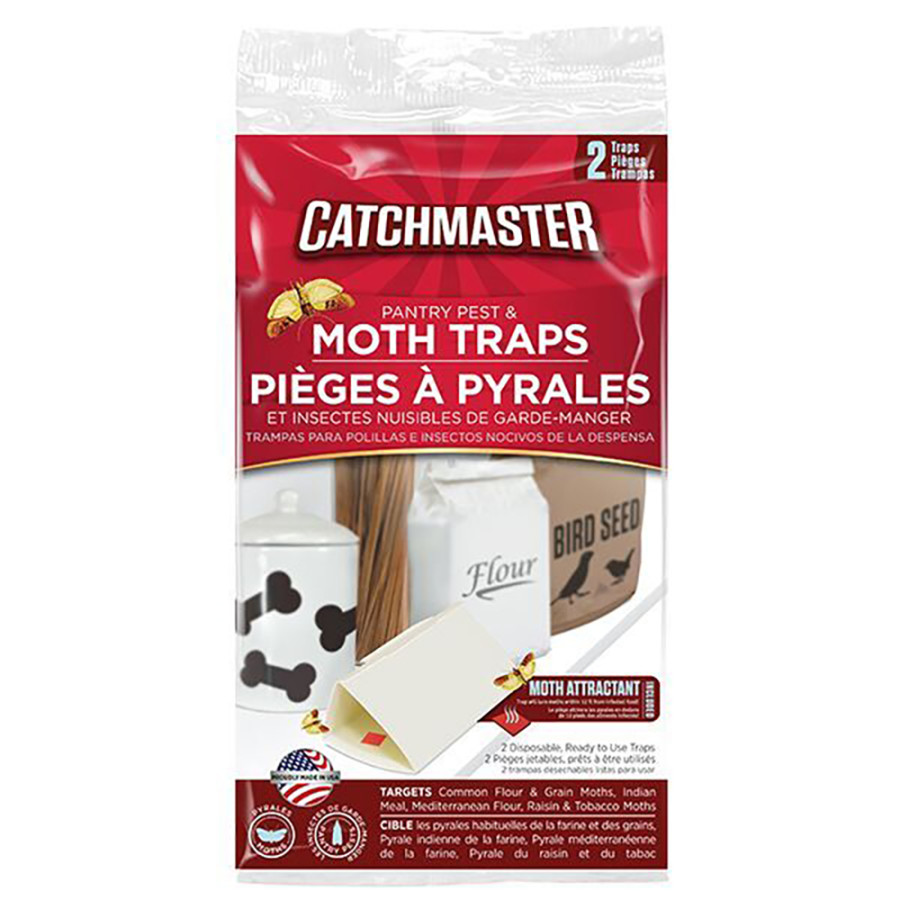 Manufacturer:

AP AND G CO INC

Pet Safe:

No

Private Label:

No

Size:

2 Pack

Target Pests:

Indian Meal Moth, Insects, Mediterranean Flour Moth, Mice, Rasin Moth, Tobacco Moth
Catchmaster Pantry Pest Moth Traps 2-pack, targets common flour and grain moths. Great for use in birdseed storage areas. Non-toxic, Ready to use, Disposable trap, Includes Pantry Moth Lure.
Additional Features
Product Label
Instructions
Safety
Product Gross Weight:

0.130 lb

Product Net Weight:

0.130 lb

Product Height:

11.500 in

Product Length:

0.060 in

Product Width:

5.310 in

Recommended For:

Home
Primary Usage:

Kills Moths

Use Instructions:

Peel off release paper. Place trap along walls, under sinks, and in other areas where rodent activity is noted. Use as a covered trap to conceal rodents and to protect traps in dusty areas. To form box: Fold trap as indicated on printed side and insert tab into slot. Check traps daily or when noise is heard. When rodent is caught on trap, dispose of properly.
Caution:

Keep out of the reach of children and pets

Safety Warnings:

In case of contact with adhesive, use vegetable or mineral oil to remove from skin. Use paint thinner for easy clean up on floors and other surfaces.