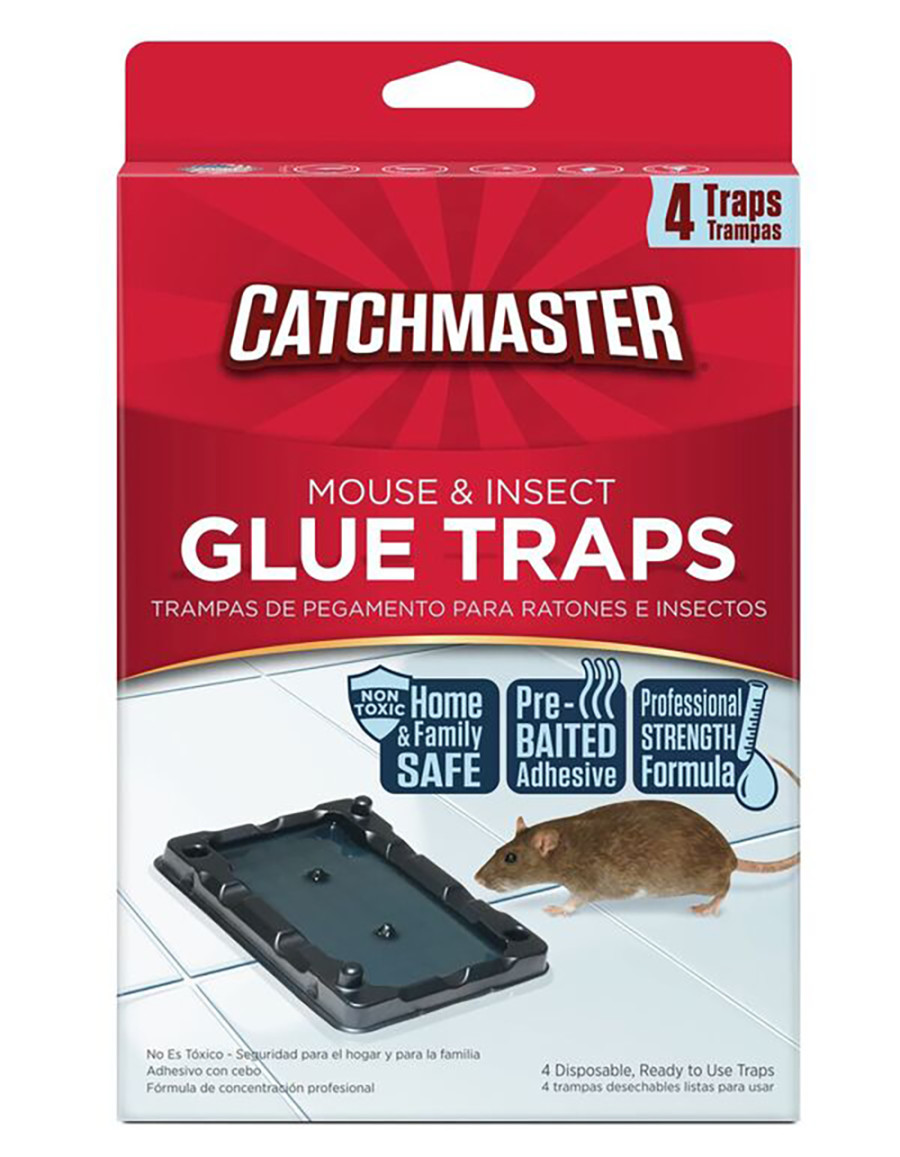 Made in USA?:

Yes

Manufacturer:

AP AND G CO INC

Pet Safe:

No

Private Label:

No

Size:

4 Pack

Target Pests:

Insect, Mouse
Catchmaster professional strength batied mouse size glue traps/trays 4-pack, are great for traping mice and common household insects. Non-toxic, Easy to use, Disposable Traps
Additional Features
Product Label
Instructions
Safety
Product Gross Weight:

0.210 lb

Product Net Weight:

0.210 lb

Product Height:

7.310 in

Product Length:

0.750 in

Product Width:

5.250 in

Environment:

Indoor

Recommended For:

Along Baseboards; On Floors; Under Sinks
Use Instructions:

Separate Traps from each other. Place with glue side face up on floors, against baseboards, walls or under sinks. Check traps daily or when noise is heard. If there is no catch within 2-3 days, move traps to a new location, where rodents may be hiding. Traps are pre-baited and no bait is necessary. If you choose to add additional baits, do not use oil based foods such as peanut butter as this will degrade the adhesive and is to escape.
Caution:

Keep out of the reach of children and pets

First Aid Measures:

In case of contact with adhesive, use vegetable or mineral oil to remove from skin or animals.