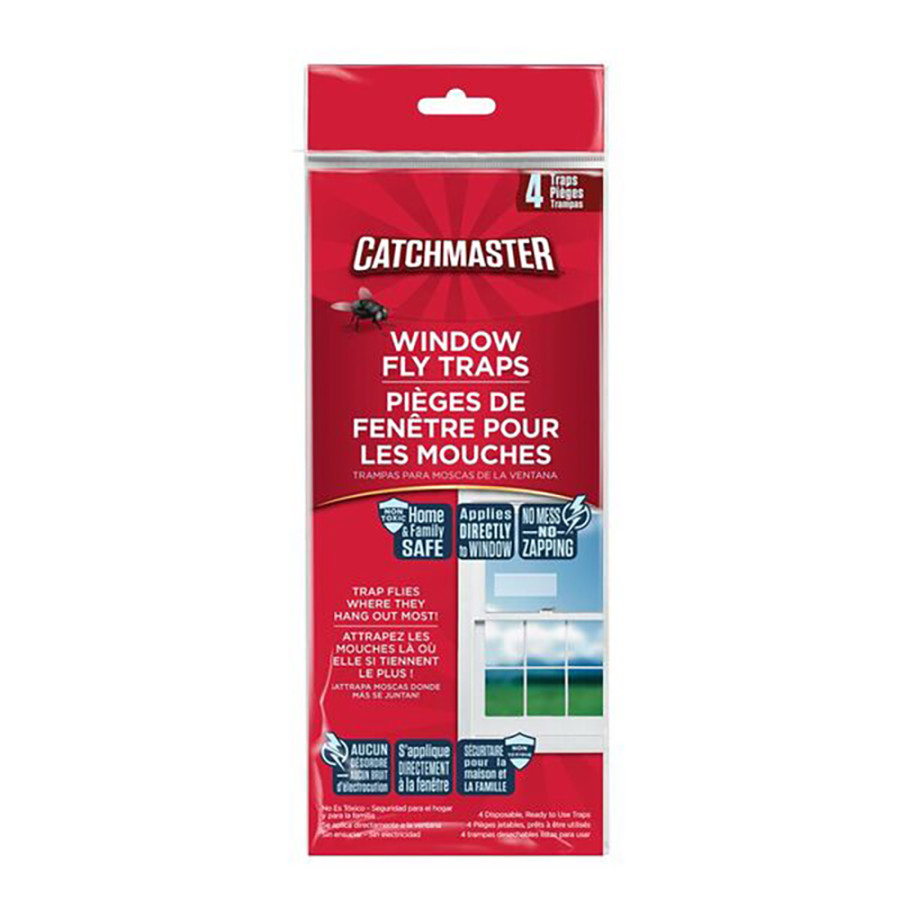 Color:

White

Manufacturer:

AP AND G CO INC

Pet Safe:

Yes

Private Label:

No

Size:

4 Pack

Target Pests:

Flies
Catchmaster Clear Window bug and fly traps 4-pack traps flies where they hang out most. The thin adhesive strip on the back sticks to most windows or screen surfaces. Non-toxic, Easy to use, Disposable.
Additional Features
Product Label
Instructions
Safety
Product Gross Weight:

0.040 lb

Product Net Weight:

0.040 lb

Product Height:

9.810 in

Product Length:

0.060 in

Product Width:

3.750 in

Packaging Type:

Packet

Recommended For:

Flat Surface; Window
Primary Usage:

Kills Flies

Use Instructions:

Peel off thin release white linear. Place trap on windows or other flat surface. Peel off large release liner.
Caution:

Keep out of the reach of children and pets

Safety Warnings:

In case of contact with adhesive, use vegetable or mineral oil to remove from skin. Use paint thinner for easy clean up on floors and other surfaces.