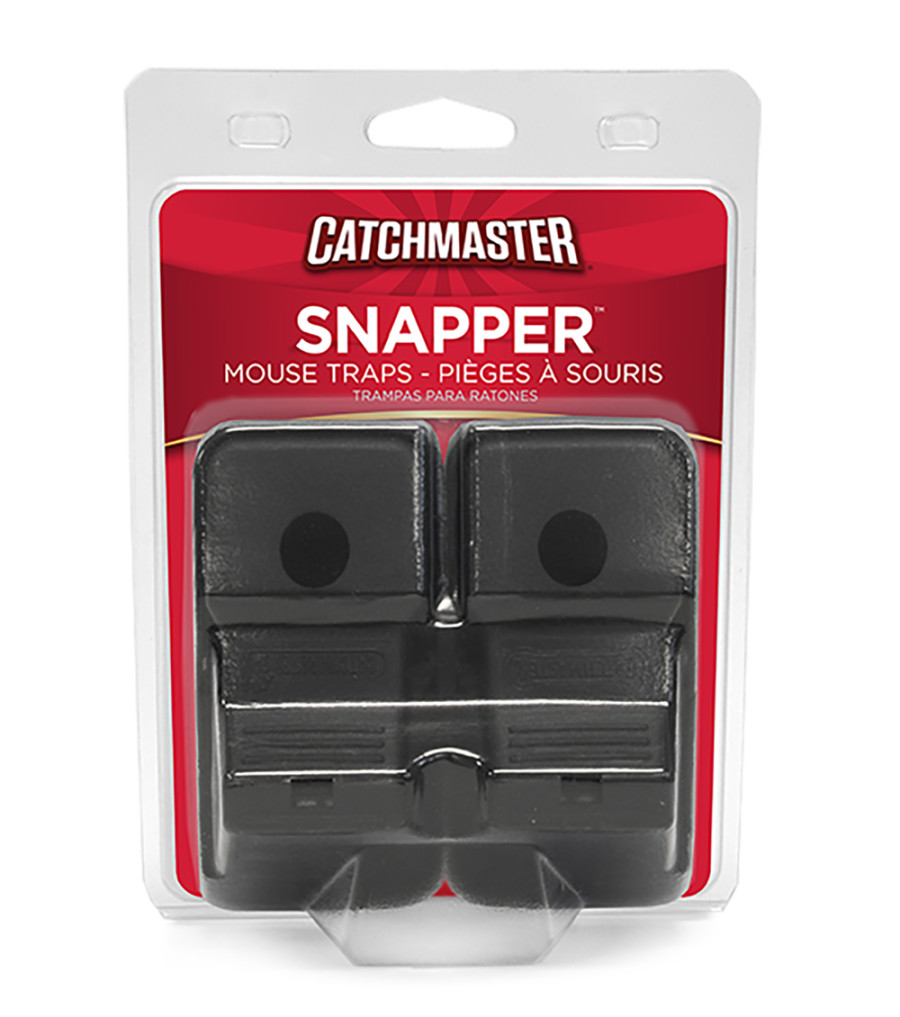 Color:

Black

Manufacturer:

AP AND G CO INC

Pet Safe:

No

Primary Materials:

Plastic

Private Label:

No

Size:

2 Pack

Target Pests:

Mouse
Catchmaster Snapper Easy Set Mouse Traps 2-pack, are the quickest and easiest to use snap traps available. The snapper was designed with specific trigger sensitivity for a fast and effective snap. Easy to use, Reusable, Indoor/Outdoor use.
Additional Features
Product Label
Instructions
Safety
Product Gross Weight:

0.280 lb

Product Net Weight:

0.280 lb

Product Height:

7.000 in

Product Length:

2.500 in

Product Width:

5.000 in

Environment:

Indoor; Outdoor

Recommended For:

Along Baseboards; On Floors; Under Sinks
Assembly Instructions:

No Assembly Required

Use Instructions:

Place bait like peanut butter in the receptacle on the trigger. Push back on lever until trap locks into the set position. Place traps with trigger side against walls.
Caution:

Keep out of the reach of children and pets

First Aid Measures:

In case of contact with adhesive, use vegetable or mineral oil to remove from skin or animals.

Safety Warnings:

Never place finger near the trigger when trap is in set Position.