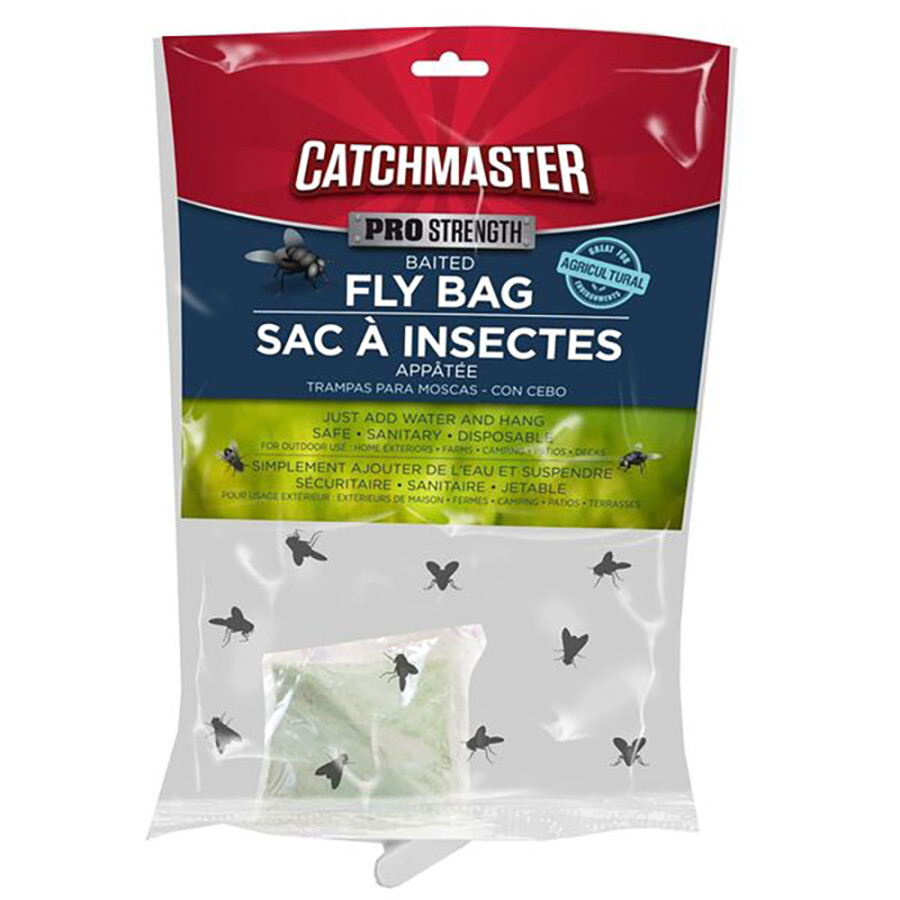 Manufacturer:

AP AND G CO INC

Pet Safe:

Yes

Private Label:

No

Target Pests:

Flies
Catchmaster Fly Bag attracts a broad range of fly species and holds up to 30,000 flies inside the bag. The Fly Bag is designed to be leak proof and comes with a safety lock cap. The included fly bait is specially formulated to lure most common fly species and it is a non-toxic pesticide free trap. Ideal for use in patios, barns and many other outdoor locations. Easy to use, Disposable.
Additional Features
Product Label
Instructions
Product Gross Weight:

0.200 lb

Product Net Weight:

0.200 lb

Product Height:

12.000 in

Product Length:

3.880 in

Product Width:

7.750 in

Packaging Type:

Box

Recommended For:

Barns; Patios
Primary Usage:

Kills Flies

Use Instructions:

Hold top ring, turn top counter clockwise and pull top up. Add water to the fill line indicated on the bag. Hang outdoors where the flies are located. Hold top ring push top down and turn clockwise to seal unit. Place in trash.