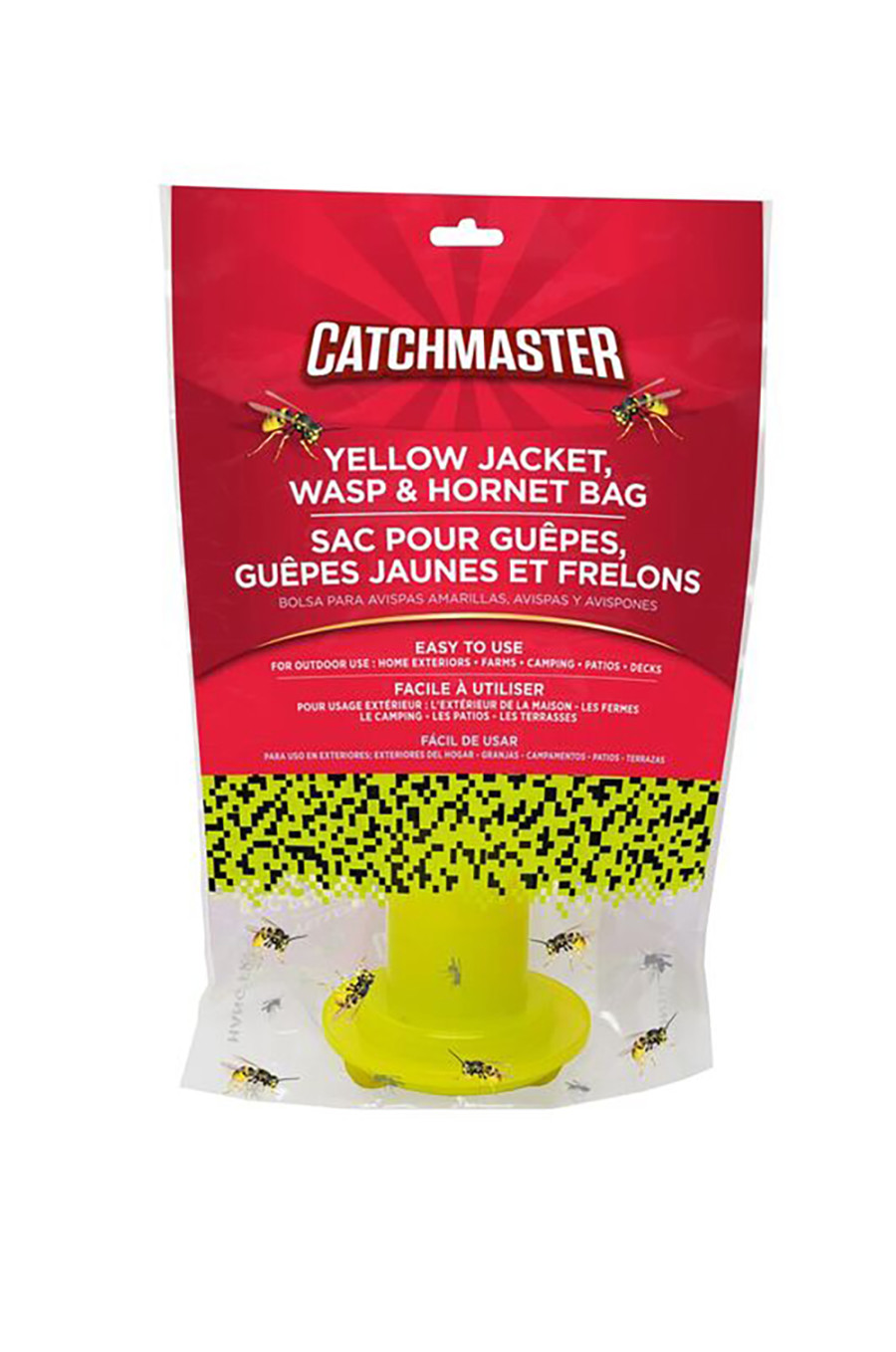 Manufacturer:

AP AND G CO INC

Pet Safe:

Yes

Private Label:

No

Size:

7 Pack

Target Pests:

Hornets, Wasps, Yellow Jackets
Catchmaster Yellow Jacket, Wasp & Hornet Bag Trap is proven to catch hundreds of yellow jackets, wasps and hornets. It is designed to be leak proof with an innovative locking cap to eliminate spillage. Includes a long lasting attractant that is non-toxic. Ideal for outdoor use. Disposable, Easy to use.
Additional Features
Product Label
Instructions
Product Gross Weight:

0.300 lb

Product Net Weight:

0.300 lb

Product Height:

12.000 in

Product Length:

3.880 in

Product Width:

7.750 in

Packaging Type:

Pouch

Recommended For:

Home Exteriors; Farms; Camping; Patios; Decks
Primary Usage:

Kills Hornets, Wasps, Yellow Jackets

Application Method:

Hang

Use Instructions:

To open, twist the cap counter-clockwise and pull up. Locate liquid attractant pouch in bag, then squeeze pouch to burst. Add water to the fill line through cap opening. Hang bag outdoors where yellow jackets, wasps, or hornets are found. To dispose, push cap down and twist clock wise to seal unit. Place in trash..