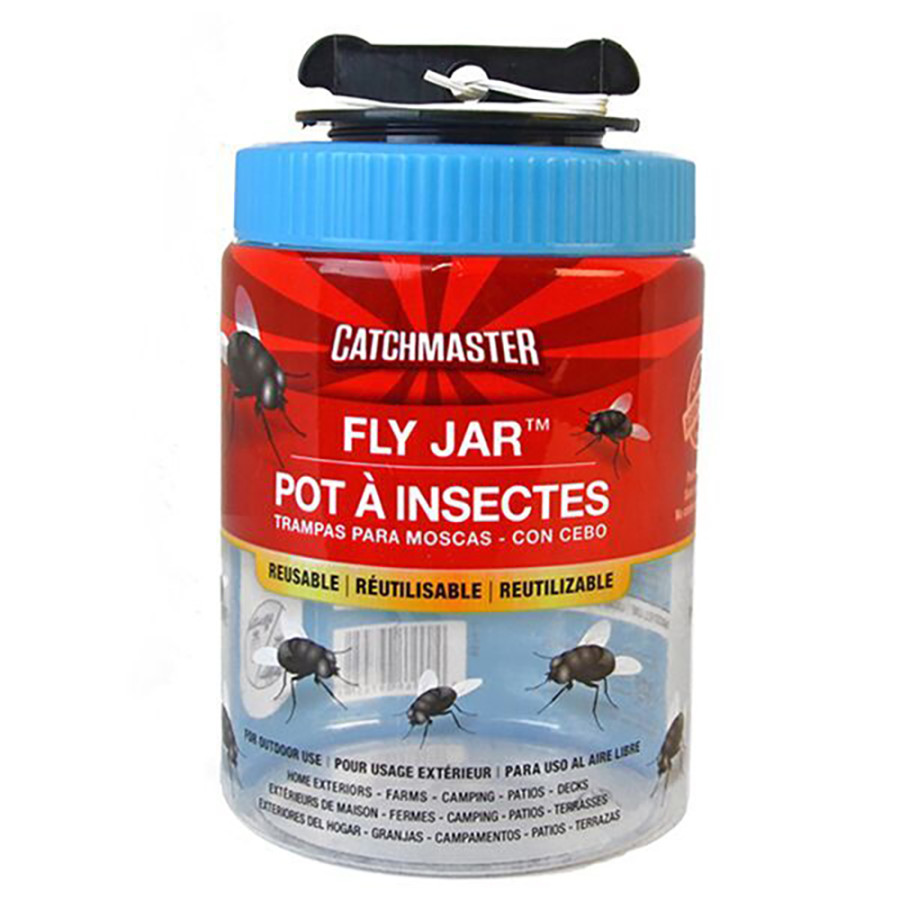 Manufacturer:

AP AND G CO INC

Pet Safe:

Yes

Private Label:

No

Target Pests:

Blow Flies, Blue & Green Bottle Flies, Flesh Flies, House Flies
Catches hundreds of species of common nuisance or filth flies. The trap is baited for the most prevalent species including house flies, blow flies, blue and green bottle flies, flesh flies and many others. Non-toxic bait is proven to be effective for all common North American Species. Reusable plastic jar. Intended for outdoor use.
Additional Features
Product Label
Instructions
Safety
Product Gross Weight:

0.480 lb

Product Net Weight:

0.480 lb

Product Height:

7.000 in

Product Length:

4.130 in

Product Width:

4.130 in

Packaging Type:

Jar

Recommended For:

Indoor; Outdoor
Primary Usage:

Kills Flies

Application Method:

Hang
Safety Warnings:

Fly Glue Traps are bright yellow to attract flies to them. Be extra careful when placing them. Hanging near a door that is often open and closed may actually draw more flies into your home.