Power Sprayer, 4ea/1.33 gal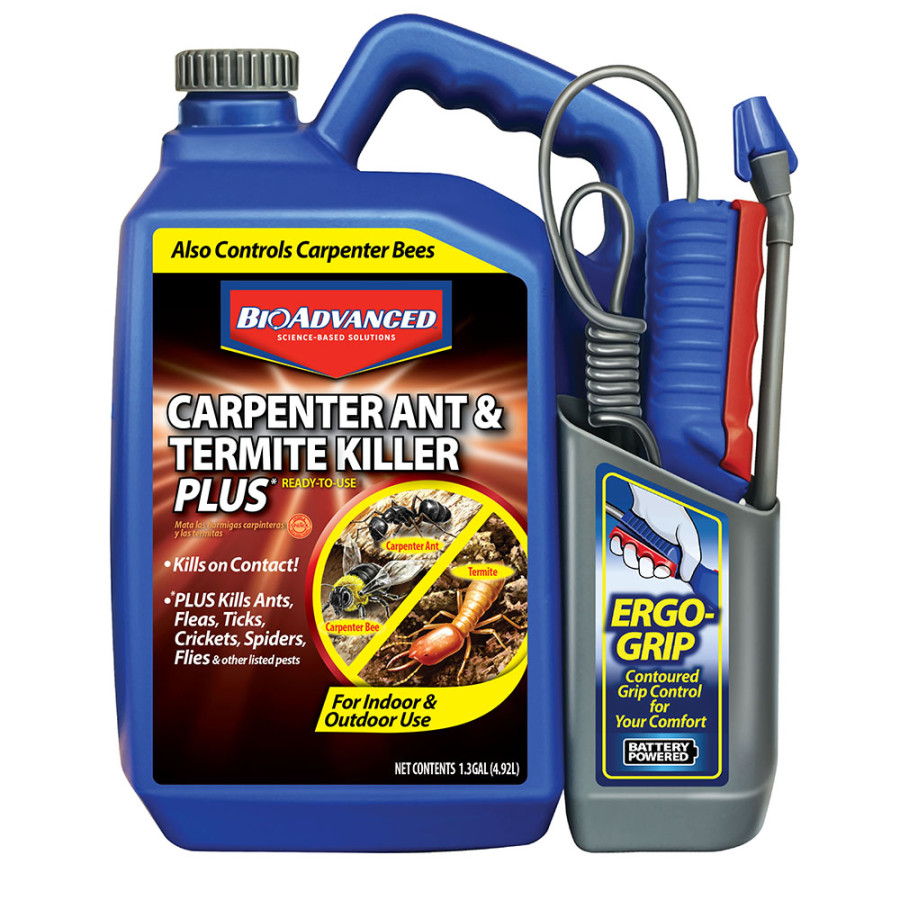 Form:

Liquid Ready to Use

Manufacturer:

SBM LIFE SCIENCE CORP

Pet Safe:

No

Private Label:

No

Size:

1.33 Gallons

Style:

Power Sprayer

Target Pests:

Ants, Carpenter Ants, Carpenter Bees, Fleas, Scorpions, Spiders, Termites, Ticks
Kills a wide range of climbing and flying wood-infesting insects. Kills on contact. Broad spectrum outdoor use - lawn, landscape, foundation, trench, deck and patio, wood piles, and home structures.
Convenient and Ready to use
Additional Features
Ingredients
Instructions
Safety
Warranty
Product Gross Weight:

13.125 lb

Product Net Weight:

12.500 lb

Product Height:

11.630 in

Product Length:

9.500 in

Product Width:

5.380 in

Packaging Type:

Can

Recommended For:

Decks; Garages; Homes; Patios; Porches; Restaurants
Ingredients:

Deltamethrin

Active Ingredients:

Deltamethrin
Primary Usage:

Kills Carpenter Ant, Termite

Application Method:

Spray

Use Instructions:

Hold container upright. Do not spray up into air. Apply to surfaces only as a spot and crack and crevice treatment. Hold approximately 12 inches from surface to be sprayed. Squeeze trigger to spray until surface is slightly moist but not to the point of runoff. Over application may cause damage. Test in an inconspicuous area before applying. Application is prohibited directly into sewers, drains or to any area like a gutter where drainage to sewers, storm drains, water bodies or aquatic habitat can occur. Do not allow the product to enter any drain during or after application.

Storage Instructions:

Store in cool, dry area
Caution:

Keep out of the reach of children

Safety Warnings:

Do not apply this product in or on electrical equipment due to possibility of shock hazard.
Warranty Description:

Money Back Guarantee