BioAdvanced All In One Lawn Weed & Crabgrass Killer Ready to Use 4ea/1.3 gal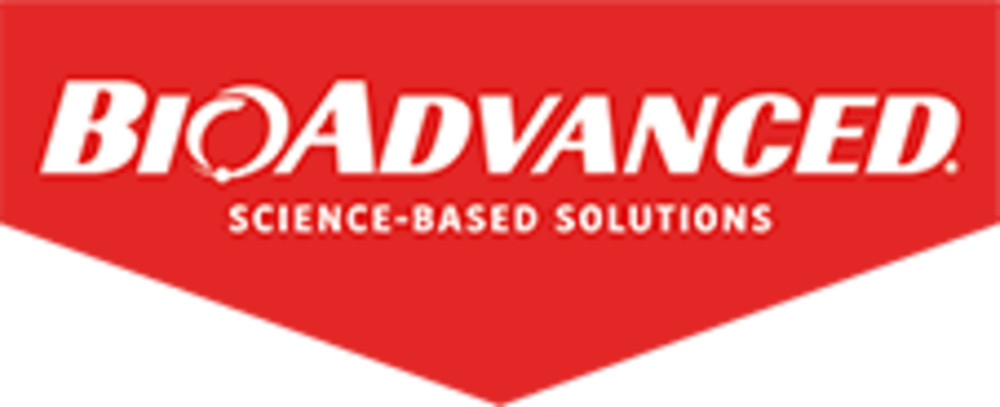 BioAdvanced All In One Lawn Weed & Crabgrass Killer Ready to Use 4ea/1.3 gal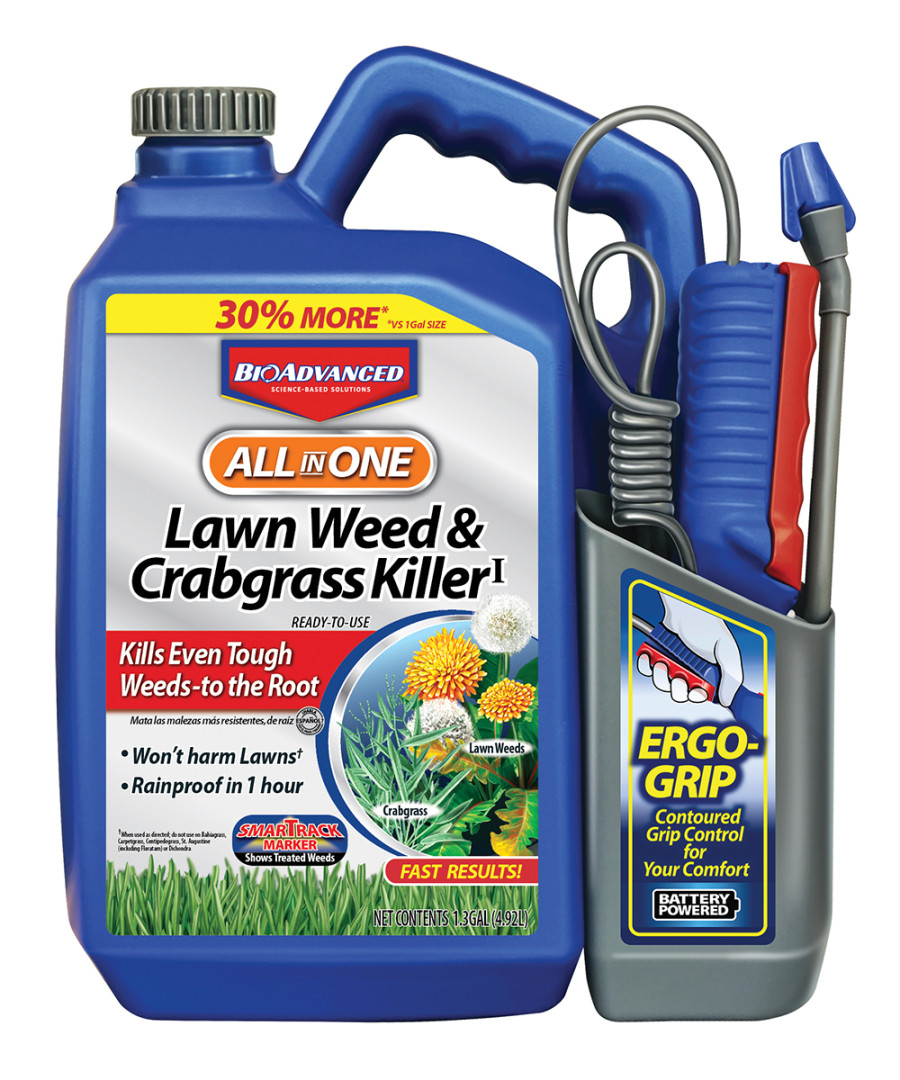 Form:

Liquid Ready to Use

Grass Type:

Kentucky Bluegrass, Zoysia Grass

Manufacturer:

SBM LIFE SCIENCE CORP

Pet Safe:

No

Private Label:

No

Retail Display:

None

Size:

1.3 Gallons

Weed Type:

ChickWeed, Clover, Dandelion
Kills over 200 listed lawn weeds PLUS Crabgrass without harming the lawn. Rainproof in 1 hour. SmartTrack non-staining red marker shows treated weeds and fades with sunlight. Easy to refill - with All-In-One Lawn Weed & Crabgrass Killer Concentrate.
Convenient and Ready to use
Additional Features
Product Label
Ingredients
Instructions
Safety
Product Gross Weight:

13.464 lb

Product Net Weight:

10.829 lb

Product Height:

11.970 in

Product Length:

9.962 in

Product Width:

5.414 in

Packaging Type:

Bottle

Recommended For:

Bentgrass; Buffalograss; Fescue Grass; Kentucky Bluegrass; Ryegrass; Zoysia Grass
Ingredients:

Quinclorac; 2;4-D Dimethylamine Salt; Dicamba; Dimethylamine Salt

Active Ingredients:

2,4-D, dimethylamine salt; Dicamba, dimethylamine salt; Quinclorac
Primary Usage:

Kills Crabgrass

Application Method:

Spray

Use Instructions:

Shake well before use.Connect: Securely Connect sprayer to garden hose. Be sure that ON/OFF Switch is in OFF position, toward hose end of sprayer. Turn on water at faucet. For first time use, remove plastic shipping lock from beneath switch.Spray: Extend hose to farthest area to be treated, point sprayer nozzle in direction to be sprayed. Begin spraying - Push ON/OFF Switch forward into ON position. Walk at a steady pace while spraying, using an even sweeping motion, and slightly overlap treated areas. Work back toward faucet to avoid walking over wet, treated grass.Finish: To stop spraying, push ON/OFF Switch to OFF position. Turn off water at faucet. Relieve water pressure in hose by turning ON/OFF Switch back to ON position until water slows to a drip, then return ON/OFF switch to OFF position. Disconnect sprayer from hose.

Storage Instructions:

Store in original container in a cool, dry place preferably a locked storage cabinet. Protect from freezing.
First Aid Measures:

If in Eyes: Hold eye open and rinse slowly and gently with water for 15 – 20 minutes. Remove contact lenses, if present, after the first 5 minutes, then continue rinsing eye. Call a poison control center or doctor for further treatment advice. If Swallowed: Call a poison control center or doctor immediately for treatment advice. Have person sip a glass of water if able to swallow. Do not induce vomiting unless told to do so by a poison control center or doctor. Do not give anything by mouth to an unconscious person.

Safety Warnings:

Harmful if swallowed. Causes moderate eye irritation. Avoid contact with eyes, skin or clothing. When using this product, wear long-sleeved shirt, long pants, socks, shoes, and rubber gloves.