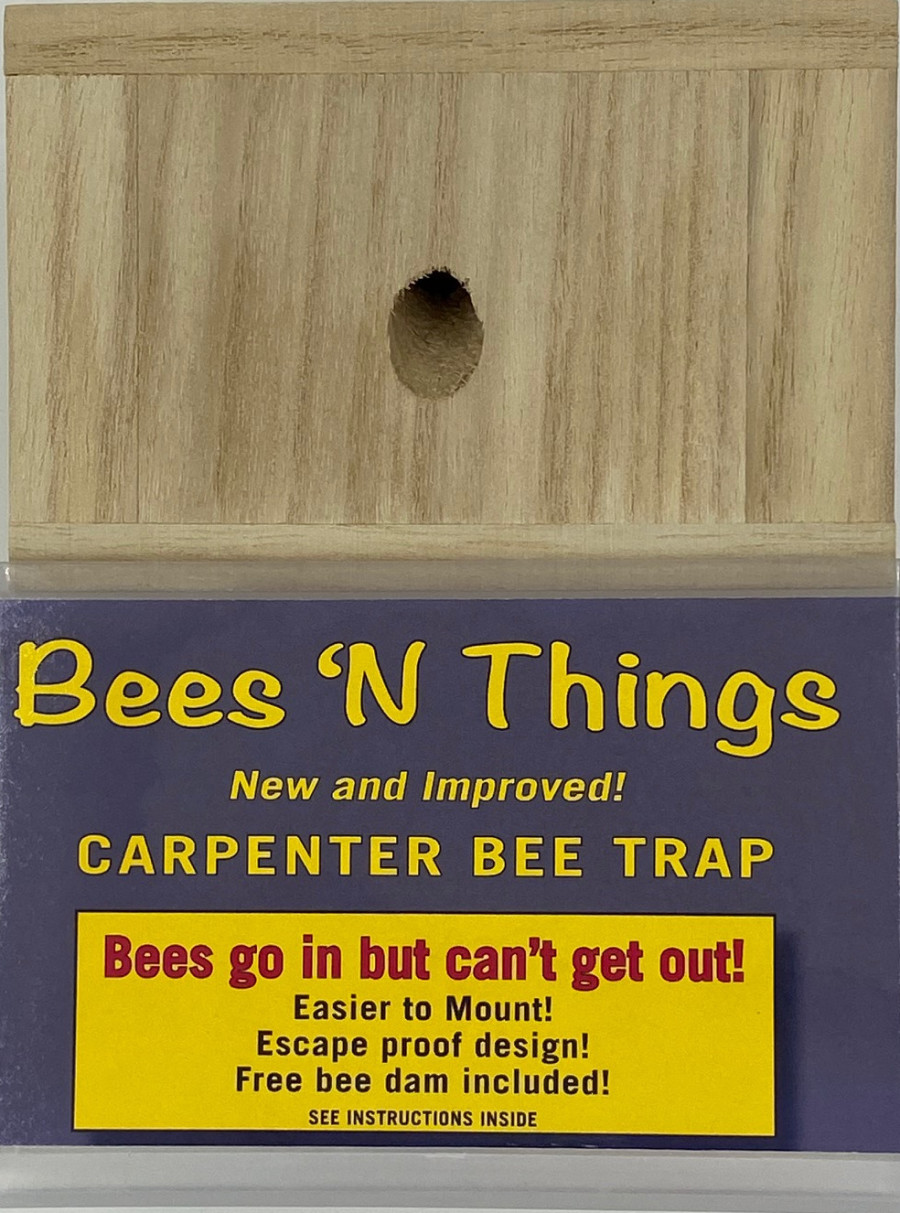 Manufacturer:

DAVIS PRODUCT CREATION AND

Private Label:

No

Target Pests:

Bees
This clever trap helps capture these pesky insects without any chemicals or pesticides, offering natural and lasting control. The all wood frame draws carpenter bees into the trap, while avoiding trapping other insects. Angled entry holes on the sides of the square body allow bees to access the interior of the unit, but their unique design prevents them from flying back out. These openings direct the bees toward the newly designed, escape proof, catch chamber that has been integrated into the body of the trap. The newly designed plastic clean out door allows you to easily remove the trapped bees.
Additional Features
Product Label
Instructions
Product Gross Weight:

0.500 lb

Product Net Weight:

0.500 lb

Product Height:

5.650 in

Product Length:

3.000 in

Product Width:

4.500 in

Recommended For:

Flat Surface
Primary Usage:

Kills Carpenter Bee

Application Method:

Hang

Application Season:

Early Spring; Spring

Use Instructions:

Temps above 90 will make traps less effective. Trap must be in an area with the highest concentration of existing holes. Trap must be on the same level as the existing holes. If too far above or below the existing holes the trap will be less effective. Always make sure the trap's door is closed.Mounting Instructions: Find location. Insert screw in to desired location. Place trap on screw or nail. Place trap on a flat surfaceEmptying Instructions: Slide the orange door open. Turn trap so that the orange door is facing down. Shake the trap until all bees are out of the trap. Once empty Close trap door. Empty as often as you like.