Treekote Tree Wound Dressing Brush Top 12ea/32 fl oz
Treekote Tree Wound Dressing Brush Top 12ea/32 fl oz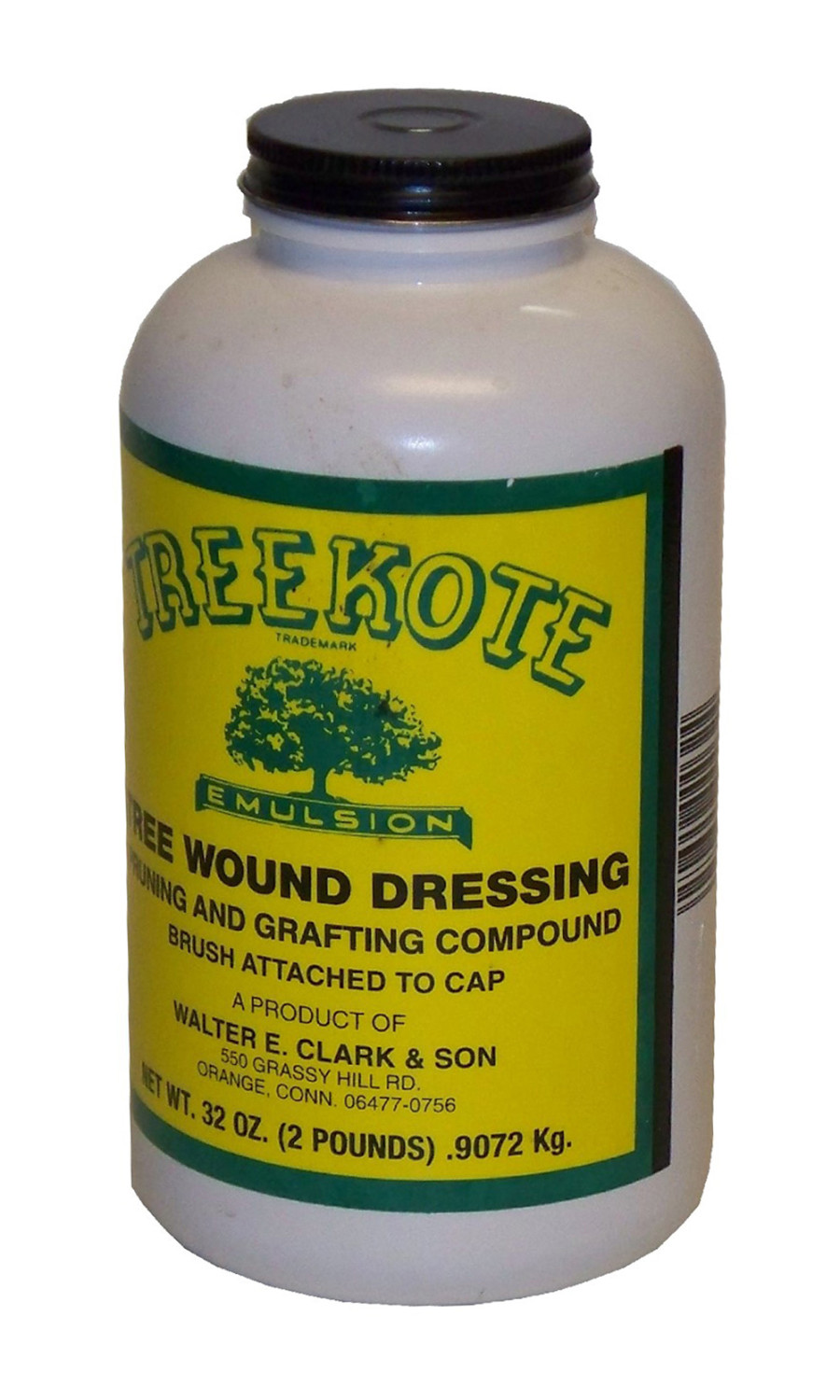 Form:

Emulsion

Manufacturer:

EATON BROTHERS CORP

Private Label:

No

Size:

32 Fluid Ounces

Usage Sites:

Shrubs, Trees
The most versatile tree wound dressing on the market, includes Brush Top. Protect your shrubs, bushes, vines & tress from decay, insects and fungi. Shields tree wounds. Withstands all weather: hot, cold, wet and dry. Used in tree surgery, propagating orchids and after grafting. Treekote Tree Wound Dressing has been proven to help prevent the spread of disease and increase wound closure. Convenient to use. Neat. Minimum waste.
Additional Features
Ingredients
Instructions
Safety
SDS
Product Gross Weight:

4.16 lb

Product Net Weight:

4.0 lb

Product Height:

7.0 in

Product Length:

4.0 in

Product Width:

4.0 in

Packaging Type:

Can
Active Ingredients:

Asphaltic Emulsion
Application Season:

All Season

Use Instructions:

Always wet the brush or paddle before dipping into the emulsion. However if the material should become thick and heavy, add a small quantity of water and mix thoroughly until the mixture is moist enough to spread on a thin, smooth coat and heavy enough to prevent running. If the material should get too thin, add a small amount of powdered cement to give the proper consistency.

Storage Instructions:

Store in a cool and dry area.
First Aid Measures:

If Inhaled: If respiratory discomfort occurs, remove to fresh air. If discomfort continues, administer oxygen and get medical attention. If in Eyes: Irrigate copiously with clean water for at least 15 minutes, holding the eyelids apart and seek medical attention. If On Skin: If this product comes in contact with skin, remove material with mineral oil, then wash with soap and plenty of water. If Ingested: If swallowed obtain immediate medical attention. Keep at rest. Do NOT induce vomiting.

Safety Warnings:

Wash hands before eating, drinking, smoking or using toilet. Promptly remove soiled clothing and wash thoroughly before reuse.