Treekote Tree Wound Dressing Aerosol Spray 12ea/12 fl oz
Treekote Tree Wound Dressing Aerosol Spray 12ea/12 fl oz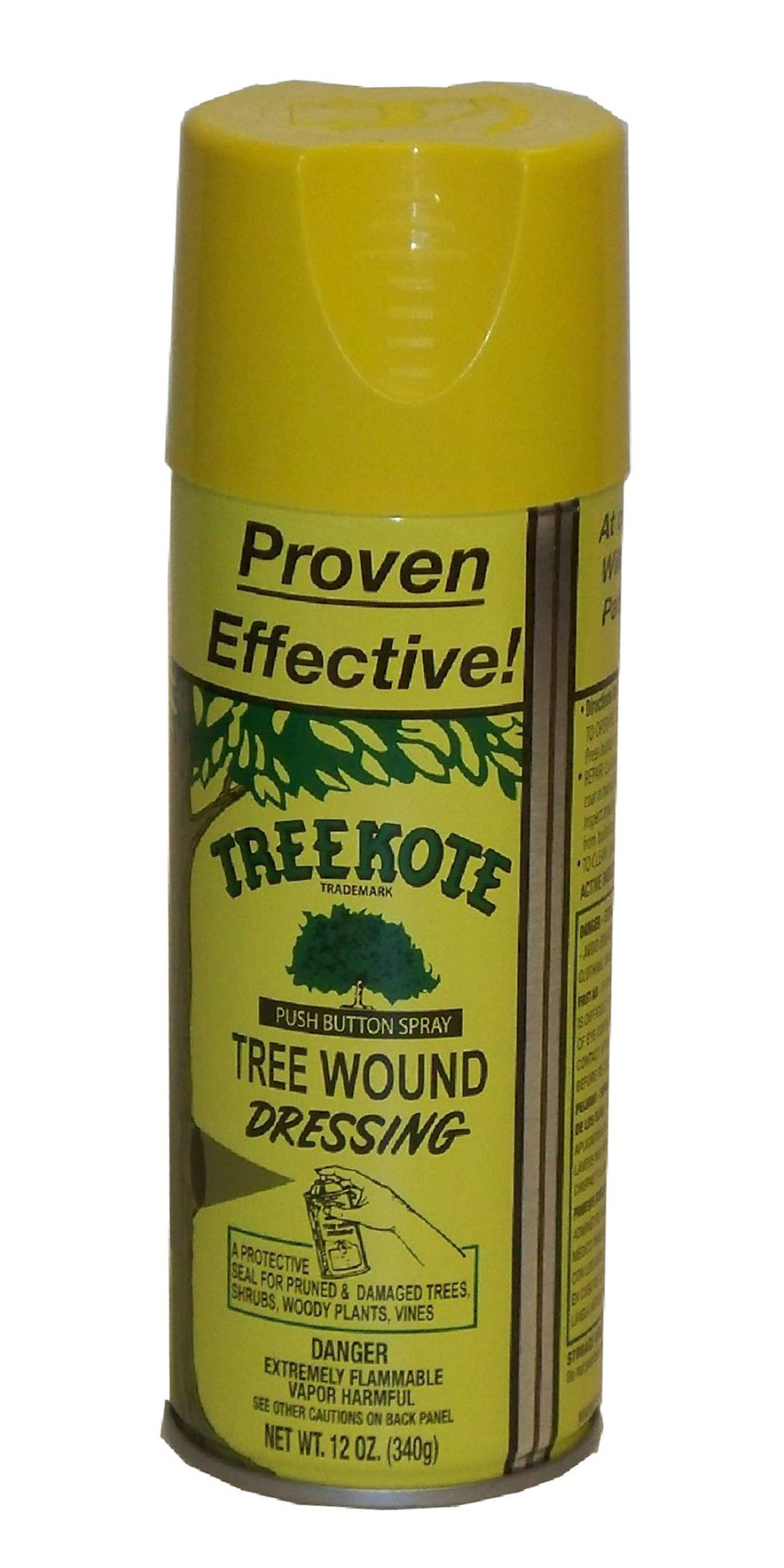 Form:

Liquid

Manufacturer:

EATON BROTHERS CORP

Private Label:

No

Size:

12 Fluid Ounces

Usage Sites:

Shrubs, Trees
The most versatile tree wound dressing on the market, convenient aerosol can. Protect your shrubs, bushes, vines & tress from decay, insects and fungi. Shields tree wounds. Withstands all weather: hot, cold, wet and dry. Used in tree surgery, propagating orchids and after grafting. Treekote Tree Wound Dressing has been proven to help prevent the spread of disease and increase wound closure. Convenient to use. Neat. Minimum waste.
Additional Features
Ingredients
Instructions
Safety
SDS
Product Gross Weight:

1.08 lb

Product Net Weight:

0.75 lb

Product Height:

8.0 in

Product Length:

2.5 in

Product Width:

2.5 in

Packaging Type:

Can
Active Ingredients:

Asphaltic Emulsion
Application Method:

Spray

Application Season:

All Season

Use Instructions:

To Operate: Shake can well before using. Remove protective cap. Hold cap upright. Press button to release spray. Hold can 10" to 12" from object to be sprayed. Keep pointed away from you. Repair: Cut away rotten or decayed area forming an oval shaped cut parallel to trunk or branch and apply a heavy coat or two of TREEKOTE WOUND DRESSING. Shape so that rain will run out and not gather in bottom of cut. Inspect area periodically and re-coat if necessary. Do not re-coat new callus which may have formed. Spray away from building, clothing, etc. To Clean: Spray nozzle, turn can upside down and spray a short jet until clear gas appears.

Storage Instructions:

Store in a cool area.
Caution:

Keep out of the reach of children

First Aid Measures:

If in Eyes: Flush thoroughly with water for 15 minutes and get medical attention. If on Skin: Wash with soap and water. If overcome by vapors, remove to fresh air. If Swallowed: Do not induce vomiting, contact physician immediately.