Sprayer, Green Bottle, 4ea/24 oz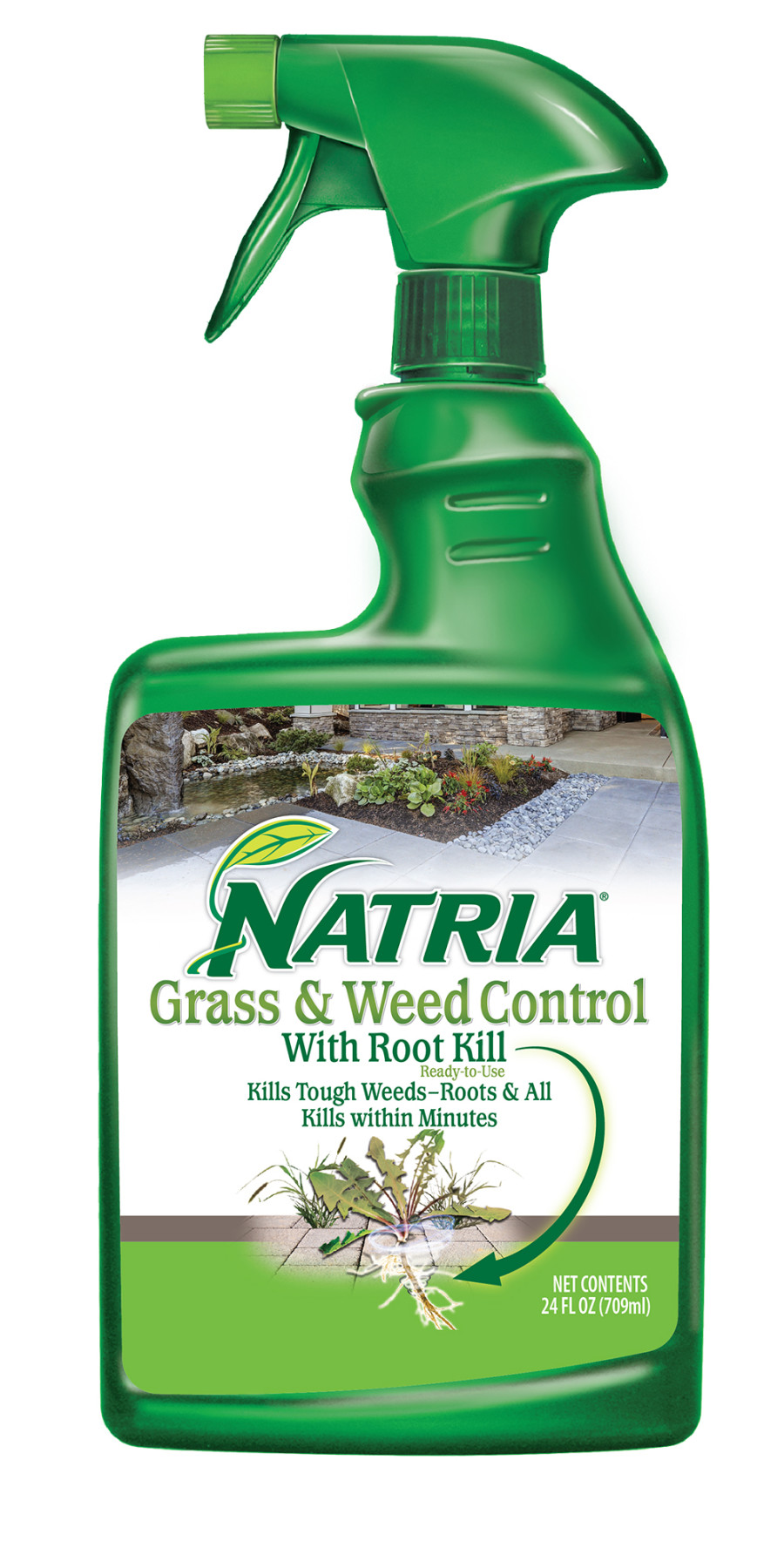 Color:

Green

Form:

Liquid Ready to Use

Made in USA?:

Yes

Manufacturer:

SBM LIFE SCIENCE CORP

Max Coverage Area:

90

Natural:

Yes

Organic:

Yes

Pet Safe:

No

Private Label:

No

Size:

24 Ounces

Style:

Sprayer

Weed Type:

Black Medick, Broadleaf Laree, Broom, Burclover, Cat's-Ear, Common Chickweed, Common groundsel, Common Lamb's-Quarters, Corn Spurry, Creeping Buttercup, Curled Dock, Dandelion, Ddleneck, Eabane, English Daisy, False Dandelion, Foxtail Fescue, Geranium Species, Horsetail, Kudzu, Lady'sthumb, Locoweed, Low Cudweed, Lupine, Mouse-Eared Chickweed, Mustard Species, Oxalis, Plantain Species, Poison Ivy, Poison Oak, Red Clover, Redroot Pigweed, Round Leaved Mallow, Rush, Sheep Sorrel, Shepherd's-Purse, Spiny Annual Sowthistle, Stinkweed, White Clover, Wild Blackberry, Wild Carrot, Wild Hyacinth
This product is a fast-acting herbicidal soap that eliminates unwanted vegetation. It can be used in planting beds prior to planting grass, flowers or vegetables and around ornamental flowers and mature shrubs and trees. Kills listed weeds and grasses, including Dandelion, Chickweed and others. Fast-acting! See results in 20 minutes.
Convenient and Ready to use
Additional Features
Ingredients
Instructions
Safety
Product Gross Weight:

1.700 lb

Product Net Weight:

1.500 lb

Product Height:

10.900 in

Product Length:

4.800 in

Product Width:

2.400 in

Packaging Type:

Bottle

Recommended For:

Annual Bluegrass; Barnyard Grass; Large Crabgrass
Ingredients:

Iron HEDTA

Active Ingredients:

Ammoniated Soap of Fatty Acids; Maleic Hydrazide
Primary Usage:

Kills Tough Weed

Application Method:

Spray

Use Instructions:

Shake well before use. Spray weeds until foliage is wet. Thorough coverage is important. For spot treatment of individual weeds, apply the solution to the center of plant. Repeat treatment to control newly emerged weeds growing from seed and re-growth from biennial and perennial weeds.

Storage Instructions:

Store this product in its original container and keep in a secure storage area.
First Aid Measures:

If in Eyes: Hold eye open and rinse slowly and gently with water for 15-20 minutes. Remove contact lenses, if present, after the first 5 minutes, then continue rinsing eye. Call a poison control center or doctor for treatment advice.

Safety Warnings:

Avoid contact with eyes or clothing. Causes moderate eye irritation. Wash thoroughly with soap and water after handling and before eating, drinking, chewing gum, using tobacco or using the toilet