Pennington Lawn Booster Sun & Shade Mix Grass Seed & Fertilizer Smart Seed 1ea/35 lb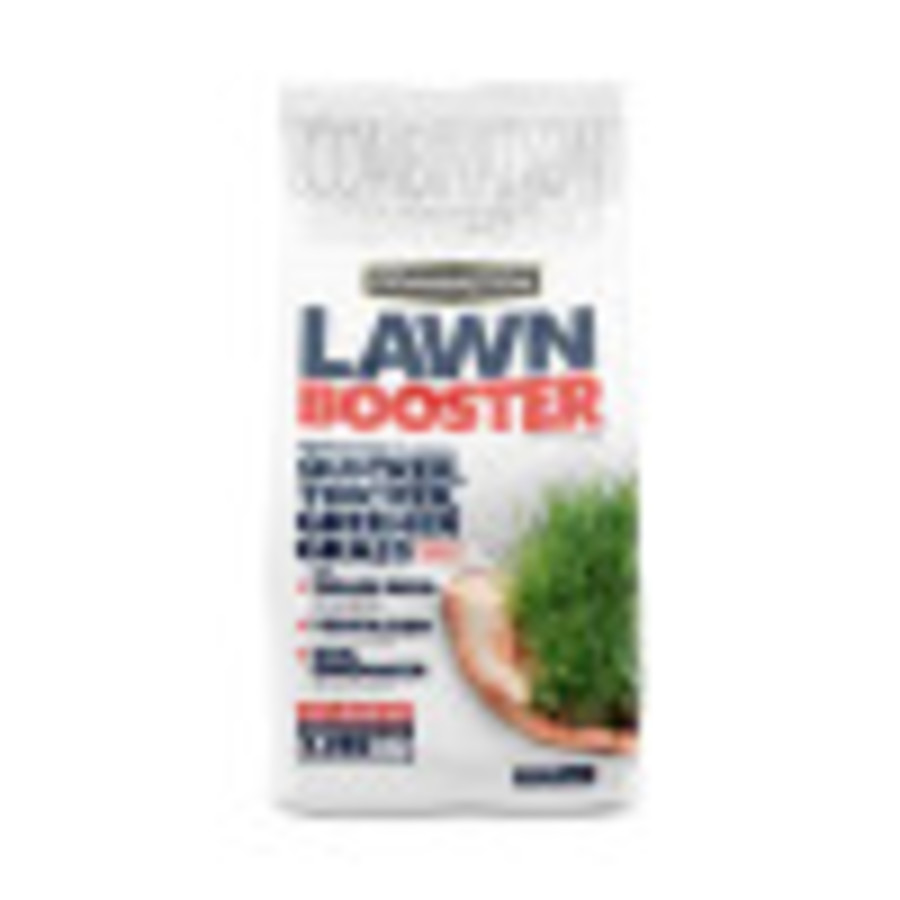 Manufacturer:

Central Garden and Pet

Max Coverage Area:

4375

Planting Climate Zones:

1, 10, 11, 12, 2, 3, 4, 5, 6, 7, 8, 9

Planting Season:

Early Fall, Early Spring

Private Label:

No

Size:

35 Pounds

Style:

Smart Seed
Pennington Lawn Booster is an all-in-1 product for reclaiming your turf - giving you a Pennington lawn you are proud to call your own. Ingredients include pure-bred Pennington Smart Seed, premium fertilizer that feeds your lawn for up to 8-weeks and soil enhancer to help the grass take route and flourish. Lawn Booster is guaranteed to grow quicker, thicker, greener grass in just 1 application.
Additional Features
Ingredients
Instructions
Planting Specifications
Product Gross Weight:

35.437 lb

Product Net Weight:

35.0 lb

Product Height:

26.0 in

Product Length:

3.25 in

Product Width:

16.0 in

Seeding Depth:

1/4 in

Seeding Rate:

7 lb/1000 sq ft
Ingredients:

Fertilizer; Soil Enhancer; Grass Seed
Use Instructions:

Prepare: First step is to remove unwanted weeds. Then, mow your lawn to about 1". Remove all debris and dead grass with a rake, which will also loosen up the soil. Apply: Spread Pennington Lawn Booster evenly using the spreader settings located on the bag. Water: The most important step! Water the applied area daily (or even twice a day) to keep the soil moist until grass sprouts and reaches desired mowing height.
Days to Maturity:

7-14 days

Disease Resistance:

High

Drought Tolerance:

Medium

Light Requirement:

Full Sun to Medium Shade (4-8 hrs. of sun)

Mowing Height:

3 in

Shade Tolerance:

Good

Sun Tolerance:

Moderate

Traffic Tolerance:

Good